Here Are the CMA Performers Who Tested Positive for COVID and Had to Cancel
The Country Music Awards are going to premiere Wednesday but could be short a few performers. Two of the artists slated to perform have tested positive for the coronavirus and are currently in quarantine.
Florida Georgia Line's Tyler Hubbard and "One of Them Girls" singer Lee Brice won't be able to take the stage due to the illness.
Hubbard was the latest to announce his diagnosis in an Instagram post on Monday. He clarified he's currently asymptomatic but has fully quarantined on a tour bus in his own yard. "Some of y'all guessed it," he wrote. "Got the Rona. Asymptomatic. Quarantining on bus. Miss my family. Writing songs. Thankful."
Brice announced his diagnosis earlier on Monday through a rep. His team told People magazine that Brice wouldn't show to perform his duet "I Hope You're Happy Now" with Carly Pearce, nominated for song of the year.
The rep confirmed Brice's statement that he's asymptomatic. "Lee would like to thank the CMAs and all of his incredible fans for his nominations and is wishing his fellow nominees an incredible evening celebrating the best of country music."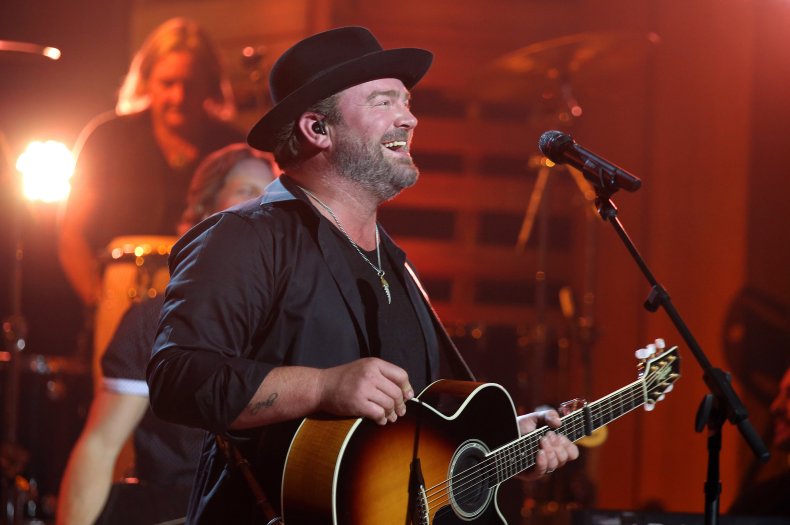 With more than a day before the CMAs actually take place, there's still time to fill the performer's spots. Brice's slot has already been taken by Charles Kelley from Lady A (formerly Lady Antebellum), who will perform alongside Pearce.
There's still no telling who, if anyone, will take the Florida Georgia Line spot. It's also possible the other half of the duo, Brian Kelley, may take the stage alone.
The CMAs issued a statement with sympathy for both men's diagnosis, and also to confirm there are safety precautions in place to prevent any spread of the disease. "As you may have heard, unfortunately Lee Brice and Tyler Hubbard both tested positive for COVID-19 and are unable to join us for the CMA Awards on Wednesday night," a statement by the Country Music Association read.
"Although this is incredibly disappointing, not only for the show but also for CMA personally as we care deeply for these artists and only want the best for them and their families, it does reassure us that our protocols are working. Our process enabled us to manage each situation immediately and before either artist ever entered our set. Most importantly, it prevented anyone else from being exposed."
Neither Brice or Hubbard had reported to rehearsals yet, meaning their COVID tests could have preemptively stopped the spread within the CMA community.
The CMAs will air at 8 p.m. ET Wednesday on ABC.