Here are the Democratic 2020 Election Contenders Who Will Miss the Upcoming Debates
The Democratic National Committee (DNC) announced on Thursday the much-anticipated list of 2020 candidates who qualified for the party's first presidential debates, scheduled for later this month.
DNC chair Tom Perez said the party had used a two-pronged system to determine which candidates would be able to appear on stage in Miami over a two-day debate schedule.
In order to qualify for the debates, registered candidates had to either meet a 1 percent polling threshold in three separate nationally recognized polls, or they had to accrue support from at least 65,000 unique campaign donors.
Out of the 24 Democratic campaigns currently underway, 20 candidates managed to meet at least one of these criteria.
"They had a lot of time, a one-percent bar is a fair bar," Perez told MSNBC's Morning Joe Friday. "It's hard to get a lower bar than 1 percent. We gave folks a fair shake."
The four candidates that will not be appearing in these initial debates are Montana Governor Steve Bullock, Congressman Seth Moulton of Connecticut, former Alaska Senator Mike Gravel and Mayor Wayne Messam of Miramar, Florida.
Bullock, notably the only current candidate to have won a statewide race in a state that Trump locked down in 2016, is a popular two-term governor of Montana. The state went for Trump by over 20 points in 2016, but voters there are not as beholden to partisan affiliation as other deeply red states.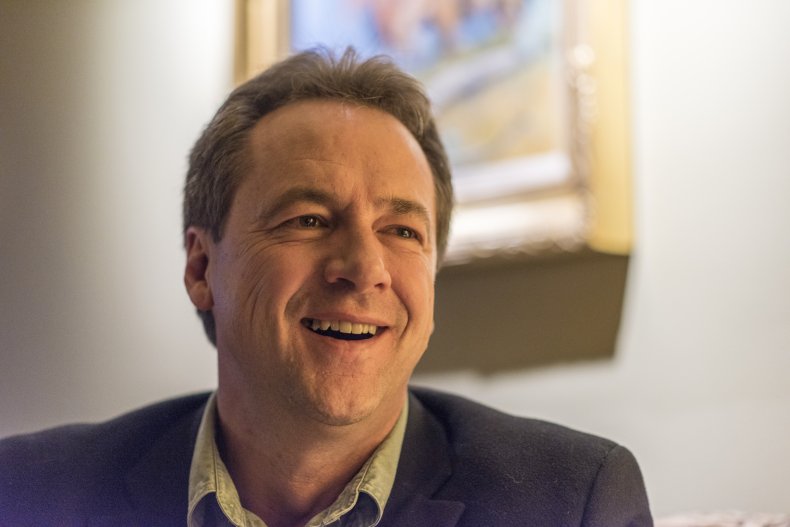 Despite broad approval of President Trump in the state, Montana has, in addition to a Democratic governor, a well-liked Democratic senator, Jon Tester, who comfortably fended off a Republican challenger in 2018.
Bullock helped usher Medicaid expansion under the Affordable Care Act through the Republican-led state legislature and signed a massive $400 million infrastructure package earlier this year. His candidacy is relying, in part, on his ability to reach Trump voters in crucial swing districts.
Bullock's campaign sharply disputed insinuations that the candidate has not met the required polling barriers.
"Governor Bullock has met the threshold for qualification for the first debate," his campaign manager wrote in a June 12 letter to the DNC obtained by Politico.
Connecticut's Moulton, who served in the Marine Corps for seven years and fought in Iraq, has invoked his service as a boon to his foreign policy credentials, setting up a sharp contrast with President Trump who avoided service during the Vietnam War.
"Donald Trump's erratic foreign policy has weakened the country, left our allies in the lurch, and emboldened our adversaries across the globe," his campaign platform states. "That needs to change in 2020."
In the most recent poll of 2020 candidates, Moulton's support among Democratic voters closed in at 0 percent. He only managed to crack 1 percent in certain, specific demographics, such as among voters 65 and older, families making less than $50,000 and Midwesterners.
Former Senator Gravel's candidacy, a strictly populist anti-war, anti-crony capitalist platform, is seen as a protest campaign against the moderate leanings within the Democratic Party. His messaging is notably being handled by two teenagers from Westchester, New York, and has been received warmly among leftist activists.
Mayor Messam is a first-generation American — the son of immigrants from Jamaica — who will miss out on the first Democratic debates, even though they will be taking place only 20 miles south of Miramar, the Florida city that first elected him mayor in 2011 and then again in 2015. His campaign platform lists gun violence prevention and climate change as two of the most pressing issues for his candidacy.