United Airlines Pet Policy: Here Are All the Breeds of Dogs, Cats Banned from Traveling in Planes' Cargo Hold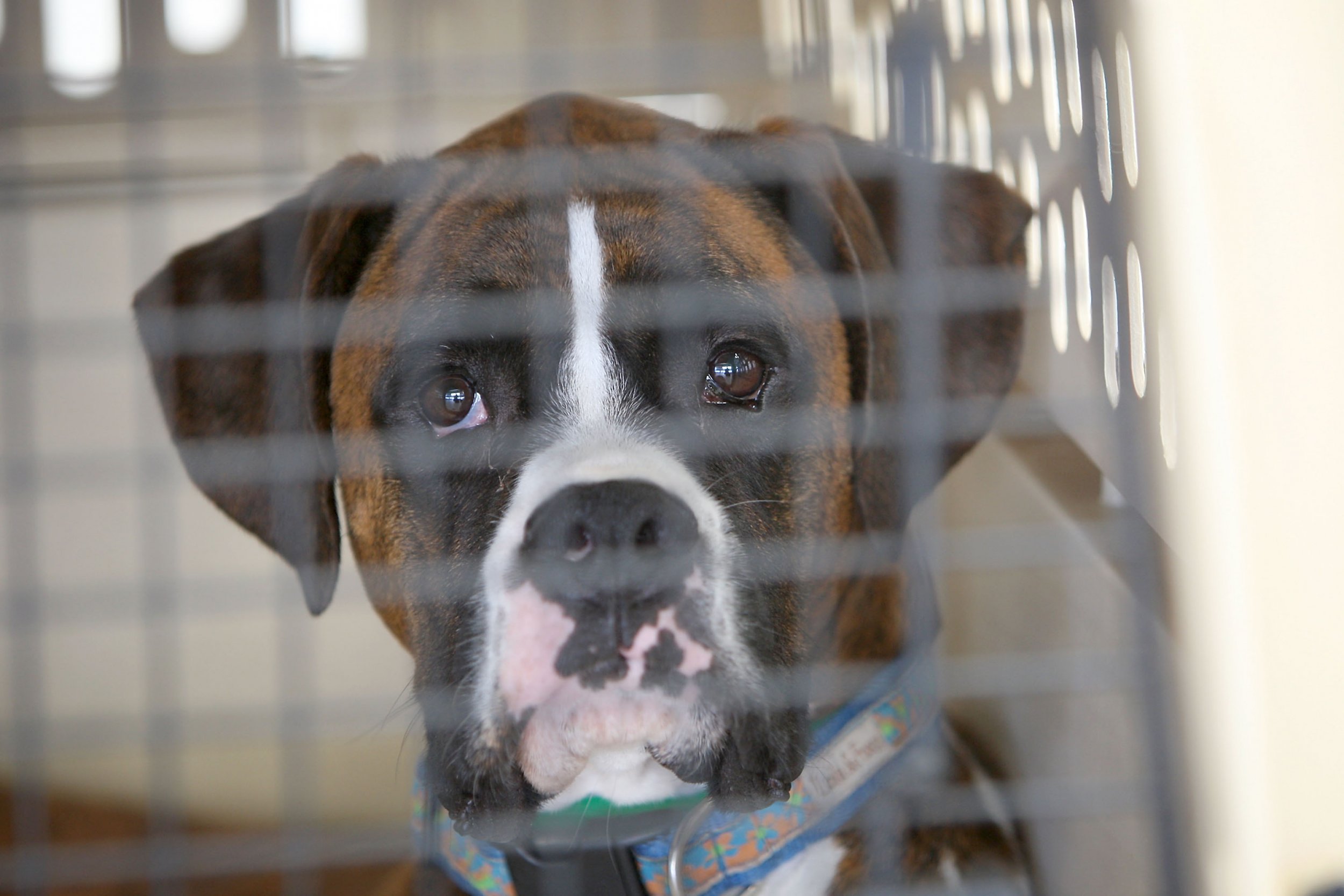 Months after a dog died in-flight when a plane's crew forced a passenger to stuff their pet into an overhead bin, United Airlines announced new rules for pets.
The airline said it worked with American Humane, a pet safety group, to create the program, dubbed PetSafe. United said it will improve its service "on an ongoing and continual basis" through the partnership.
"As we continue our review process to ensure that we are always doing what's right, we are committed to making significant improvements in our program and adhering to the best practices of animal comfort, well-being and travel on behalf of our customers and their pets," Jan Krems, United's vice president of cargo, said in a statement.
The airline had stopped carrying pets in the cargo holds of its planes but will resume doing so, though only for cats and dogs. However, under United's new rules—which you can find here—certain breeds of dogs and cats will be banned from the cargo hold.
The airline said it would not accept reservations for certain "brachycephalic (or short- or snub-nosed) dogs and cats and strong-jawed dog breeds, out of concern for higher adverse health risks."
Here's the list of cats and dog breeds banned from the cargo hold, via United's website.
Dog Breeds
-Affenpinscher
-American Bully
-American Pit Bull Terrier/Pit Bull
-American Staffordshire Terrier/"Amstaff"
-Belgian Malinois
-Boston Terrier
-Boxer
-Brussels Griffon
-Bulldog, American Bulldog, English Bulldog, French Bulldog, Old English Bulldogges, shorty bulldogs, Spanish Alano/Spanish Bulldog/Alano Espanol
-Cavalier King Charles spaniel
-Chow chow
-English Toy Spaniel/Prince Charles Spaniel
-Japanese Chin/Japanese Spaniel
-Lhasa apso
-Mastiff
-American Mastiff
-Boerboel/South African Mastiff
-Bullmastiff
-Ca de Bou/Mallorquin mastiff
-Cane Corso/Italian Mastiff
-Dogo Argentino/Argentinian Mastiff
-Dogue de Bordeaux/French Mastiff
-English Mastiff
-Fila Brasileiro/Brazilian Mastiff/Cao de Fila
-Indian Mastiff/Alangu
-Kangal/Turkish Kangal
-Neapolitan Mastiff/Mastino Napoletano
-Pakastani Mastiff/Bully kutta
-Pyrenean Mastiff
-Presa Canario/Perro de Presa Canario/Dogo Canario/Canary Mastiff
-Spanish Mastiff / Mastin Espanol
-Tibetan Mastiff
-Tosa/Tosa Ken/Tosa Inu/Japanese Mastiff/Japanese Tosa
-Pekingese
-Pug
-Dutch Pug
-Japanese Pug
-Shar-Pei/Chinese Shar-Pei
-Shih-Tzu
-Staffordshire Bull Terrier/"Staffys"
-Tibetan Spaniel
Cat Breeds
-Burmese
-Exotic shorthair
-Himalayan
-Persian
The new rules and restrictions will go into effect on reservations for June 18 and later. The airline also said it would not accept reservations for pets flying to or from Las Vegas, Palm Springs, Phoenix and Tucson during exceptionally hot months between May 1 and September 30.