Here Are the Eight DC Extended Universe Movies Ranked
The DC Extended Universe is one of the most successful movie franchises today. The cinematic universe has grossed more than $5 billion with eight films under its belt. With the recent release of Birds of Prey, we ranked all the movies in the DC Extended Universe from worst to best.
8. JUSTICE LEAGUE
At the bottom of the DC Extended Universe is 2017's Justice League. The film did poorly with both audiences and critics, but that is not simply the only reason why the movie hits dead last in the franchise. It represented an abrupt shift in the budding cinematic universe, attempting to please all but failing with most. Additionally, it is also the most controversial on this list. Director Zack Snyder stepped down after the loss of his daughter, and Warner Bros. brought in Joss Whedon to all but remake the film. Heavy studio mandates about tone and run-time created the Frankenstein's monster of superhero films.
It is not too late for this film, however. Zack Snyder's Justice League, the original three-and-a-half-hour cut of the film, is heavily sought after by fans and actors from the film alike. With HBO Max's WB Max film label in development, perhaps fans will get to see the true vision of this film soon enough.
7. SUICIDE SQUAD
While better than Justice League, 2016's Suicide Squad suffered from similar issues. Following the release of Batman v Superman: Dawn of Justice, Warner Bros. began to re-shoot and restructure future films to fit a revised tone. Director David Ayer's original Suicide Squad cut was different than the one ultimately released to audiences. While the extended edition of the film did improve things, it was not enough to make the film as great as it could have been.
Despite the negatives, the film did have many positives such as Margot Robbie's casting as Harley Quinn. The immediate superstar coming out of the film, Suicide Squad established Harley as one of the most important characters for the franchise.
6. SHAZAM!
Holding at number six is Shazam!. Starting from this point, each film in the DCEU has genuine quality and performance to match. Shazam! felt like a classic superhero film, with tonal similarities to 2002's Spider-Man. Zachery Levi plays a charismatic superhero, and the themes of family and destiny blend beautifully to create an enjoyable experience for all ages.
Shazam! is the start of a mini-franchise in itself. With Dwayne Johnson's Black Adam on the way in 2021 and a Shazam! sequel in development, fans will have plenty of opportunities to grow with the Shazam! family of characters, not unlike Harry Potter. The potential in this franchise is limitless, and David Sandberg's Shazam! was a solid starting point.
5. BIRDS OF PREY (AND THE FANTABULOUS EMANCIPATION OF ONE HARLEY QUINN)
A direct spin-off of 2016's Suicide Squad, Birds of Prey (and the Fantabulous Emancipation of One Harley Quinn) focuses on Quinn and a host of new heroines in Black Canary and Huntress. The film does not hold back on violence as constant John Wick-style action sequences keep the film engaging. Cathy Yan's colorful and pulp-filled directing style perfectly complemented Harley Quinn as audiences follow her closer than ever before.
Birds of Prey is unapologetic about everything it is. Standing proud as an R-rated girl gang film, Birds of Prey is led strongly on the back of Margot Robbie with a strong performance by Ewan McGregor as the ultra-violent Black Mask.
4. AQUAMAN
Directed by James Wan and starring the ever charismatic Jason Momoa, Aquaman hit all of the bars to be a rousing success. Earning over a billion dollars at the box office, Aquaman had a successful domestic and international presence.
With breathtaking visual effects work, relatable themes and a powerhouse third act, Aquaman reinvented the classic superhero for a new generation. The film has quickly spawned spin-offs and a sequel that is in development for 2022.
3. WONDER WOMAN
2017's Wonder Woman immediately jumped to icon status when it was released to audiences worldwide. The first female superhero film in the modern era, Wonder Woman captured the hearts of fans and created many new ones. Directed by Patty Jenkins and led by actress Gal Gadot, Wonder Woman had all the pieces of success embedded in it. Taking place in World War I, Wonder Woman's heroics felt like a literal ray of light in the darkness.
The film propelled Gal Gadot and Wonder Woman to become DC's highest priority, as Wonder Woman 1984 is scheduled to release later this year. Wonder Woman had the weight of the female superhero world on its shoulders--as only after its success did other studios launch their superheroines in solo outings on the big screen.
2. BATMAN v SUPERMAN: DAWN OF JUSTICE
As divisive as it was pop culture icon, Batman v Superman: Dawn of Justice simply changed the rhetoric around comic book films. One of the most discussed and debated films since release, Batman v Superman had everyone--including fans and media--deciding if it was an overstuffed dud or a misunderstood masterpiece. For this list, it is definitely the latter.
In Batman v Superman: Dawn of Justice--specifically the director's cut--took the characters of Batman and Superman and deconstructed them. Looking at Superman through the lens of an immigrant story and breaking Batman down to his lowest only to build him up again through the Man of Steel's heroics, Batman v Superman is one of the most ambitious comic book films of all time. In many ways, the film was ahead of its time. With Joker and other superhero films unafraid of an R-rating or bridging the gap between auteur and blockbuster films, Zack Snyder's Batman v Superman led the way and will continue to build appreciation over time.
1. MAN OF STEEL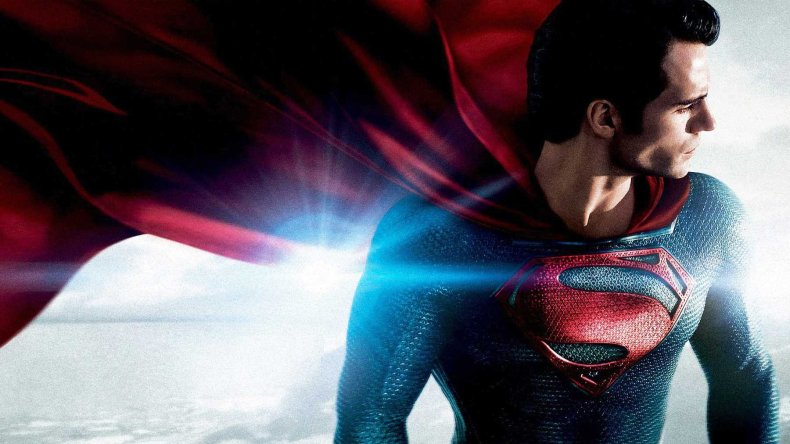 Man of Steel, the reinvention of Superman for the modern era and the first film in the DC Extended Universe, takes the top spot in this ranking. Following Christopher Nolan's masterful The Dark Knight trilogy about Batman, Superman was due to a refresh. After Richard Donner and Christopher Reeve changed cinema forever with 1978's Superman:The Movie, the character did not find an identity apart from that on the big screen until 2013.
The perfect blend of Nolan's story, Zack Snyder's impeccable eye for directing and Hans Zimmer's spectacular score, Man of Steel embodies the saying of 'respecting the past while embracing the future.' The film felt like a spiritual successor to Donner's Superman and Superman II while also borrowing heavily from the comics and television adaptations, making for one of the most complete Superman iterations to date. The film also brought Henry Cavill to the Superman role, one that fans worldwide are salivating for him to reprise in a new Superman film. While the future of Superman on film seems to be unclear, one thing is for sure: Man of Steel holds up today as one of the best comic book films of all time.