Here are the Factors that Will Guide the Election Result | Opinion
In a year jostled by every imaginable disruption, the presidential election has been no less volatile. Ordinarily, November 3 would be a clear-cut referendum on Donald Trump—if voters sufficiently approve, he gets a second term. If not, we get President Joe Biden.
That is still the case, but numerous complicating factors will provide twists and turns in the coming weeks, any one of which could tilt the election toward either man.
Just as COVID-19 commands the headlines, it also has its viral hands on the wheel of the nation's political attention. Biden seeks to disparage the Trump response as inept and incomplete, without offering a coherent description of what he might have done differently. Trump seeks to portray his administration's coronavirus policies, marked with shifting advice even from so-called experts and his own task force, as the best anyone could expect during a roller coaster of spikes and flattenings.
In a nation still frustrated by the impact of the disease and its incursions into our lives, it's always easier to throw stones at whoever is making actual decisions. Biden will try to score points by suggesting his administration would clear the path to untold progress, while Trump will insist he is the leader who will get us out of the COVID swamp and rebuild our crippled economy.
The wild card in Trump's coronavirus track record is his own diagnosis. No one will suggest that actually catching the disease was an objective boost to the campaign, but his whirlwind swing through Walter Reed and triumphant return to the White House gives him material that rises above policy talking points. When a 74-year-old overweight patient is squeezed through the COVID wringer and emerges to tell America "Don't let it dominate your life," the impact is palpable. It may resonate with many voters who have had it up to their eyeballs with the restrictions and finger-wagging lectures of spring and summer. Any route toward normalcy will necessarily feature a balance between mitigating transmission and reclaiming our lives and liberties. Trump would have made that point anyway; his own experience now loudly affirms it.
The president's health also affects the other prime variable remaining on the calendar: the debates. The October 15 rematch was shifted to a virtual event by the debate commission, a surprise Trump immediately rejected as a waste of time, refusing to "sit behind a computer and debate."
Trump obviously prefers the impact of debating in person, and the accompanying accountability. When offered a virtual debate, the president's campaign team and supporters must have instantly imagined a virtual Biden performance buoyed by unseen coaches and written prompts. If everyone needs Trump to log some days of disease-free testing before returning the debate to an in-person format, we may see a delay, or perhaps just one additional debate instead of two.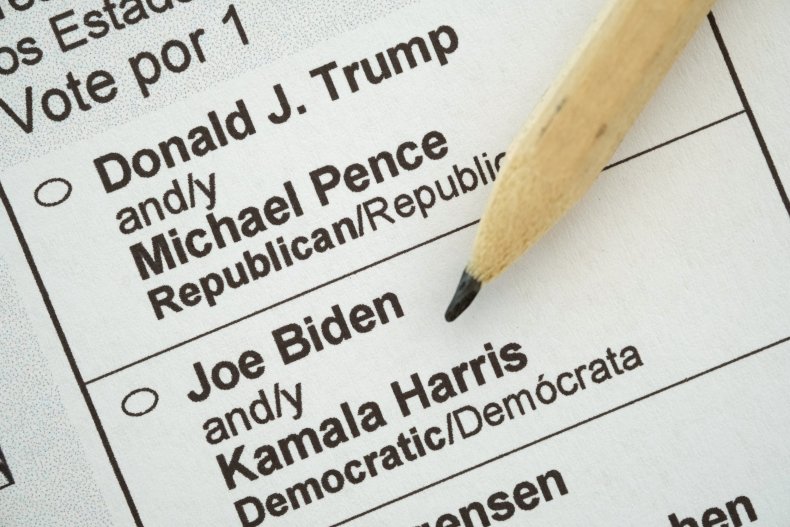 In either case, memories will flash back to the first debate, marked by an interruptive Trump and a flustered Biden. The president has shown an occasional knack for pivoting to a certain measure of restraint after trademark moments of bluster, and it would be reasonable to expect a better showing from him on any subsequent debate stage.
But what to expect of Biden? A calmer Trump probably leaves the former vice president less likely to tell him to shut up, or call him a clown, if not worse. But Biden's strong point on September 29 was the completion of 90 minutes of debate without the glazed eyes or lost focus that have marked so many awkward moments on the campaign trail. The question thus arises: if Trump is likely to do better in further debates, is it possible we have already seen Biden at his best?
But COVID rhetoric and debate performances aside, the November 3 result will hinge on a massive question which will only be answered when the votes are counted: What kind of country are we?
As the returns come in, we will have seen the debates and heard the arguments made by both campaigns on every issue. America will either want more of the Trump agenda or not. But beyond the usual thumbs-up-or-down that voters express in every election, this result will indicate where our society is headed.
Trump has yanked the American agenda away from the Obama years, to the delight of voters who seek a return to traditional values, strong borders, environmental sanity and patriotic ideals. Biden's bargain is that our current racial and social strife indicate a country rejecting all of that, opting instead to embrace the Democrats' message that we are a morally flawed, unenlightened land in need of liberal remedies.
I see the boat parades and the Walter Reed crowds and figure Trump could pack 20,000 people into an arena to watch a video feed from him in the Oval Office wearing a hazmat suit. Such is the power of the "enthusiasm gap," as it is called. There may indeed be a surprise in store in the form of quiet Trump voters biding their time until they speak loudly at the ballot box. But the reliably leftist inclinations of media, academia and our sports and entertainment industries have been incensed as never before to stop this presidency, precisely because it has been so effective against them.
So like every election in our history, voters will reveal a preference for one candidate over the other. But this year that answer will contain another verdict—a signal as to where our national culture is headed.
Mark Davis is a talk show host for the Salem Media Group on 660AM The Answer in Dallas-Ft. Worth, and a columnist for the Dallas Morning News and Townhall.
The views expressed in this article are the writer's own.