Here Are The Golden Globes Movie Nominations Available To Stream on Netflix Now
The Golden Globes are only a few days away, which makes now a better time than ever to view the films nominated.
The awards show will air Sunday on NBC at 8 p.m. EST, and the categories include best motion picture–drama, best motion picture–musical or comedy, best motion picture–animated and best motion picture–foreign language.
Most of the nominated films are still in theaters or are available for rental, but a handful of talked-about major releases are on Netflix now, so you can watch them from the comfort of your home before the awards show. Some Golden Globes TV nominees are on the platform too, including The Crown, The Politician, and Unbelievable.
Here's the full list of the films you can watch now with a standard Netflix subscription.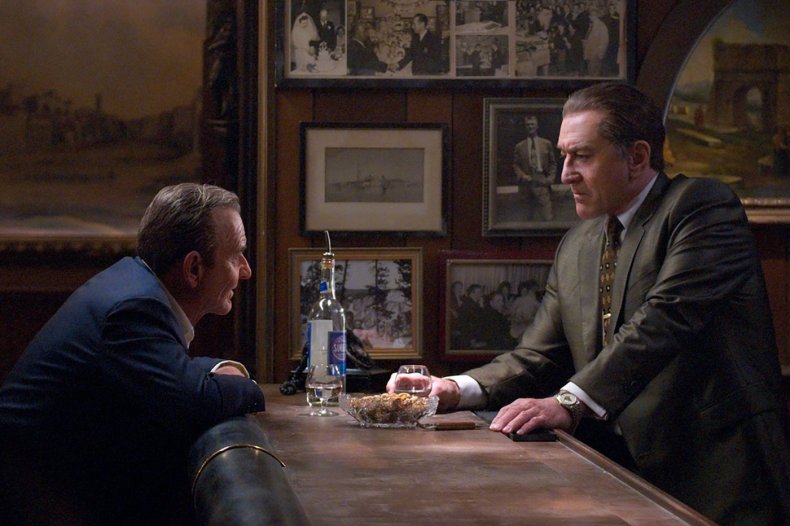 The Irishman
Already streaming, The Irishman was met with both praise and some mixed reviews for its length and historical accuracy. The three and a half hour movie is based on Frank Sheeran's account of his experiences with Jimmy Hoffa. Though Sheeran claimed to have killed the Teamsters boss, that has never been verified. The film tells Sheeran's story, which some say isn't entirely factual.
Marriage Story
This heartbreaking, grueling film follows a couple as they go through the divorce process. Both sides are weighed evenly as the couple try to keep their family intact. Reviewers say the film is gut-wrenching and conveys a simple but deep message: "Divorce is horrible," as Paul Asay of Plugged In wrote. Adam Driver is nominated for a Golden Globe as best actor, and co-star Scarlett Johansson received a best actress nomination.
The Two Popes
A fictionalized version of Pope Benedict and Pope Francis's relationship is brought to life in The Two Popes. The conservative Benedict and Francis, who sees a more liberalized future for Catholics, try to work together for the good of the changing church. The film is said to be inspired by true events.
Dolemite Is My Name
This comedy follows the story of Rudy Ray Moore, who was a wild sensation in the 1970s after his role in a kung fu film. Eddie Murphy has been widely praised for his charismatic portrayal of Moore, but the movie was called "wildly erratic" by The Wall Street Journal. The film follows Moore's alternate persona, Dolemite, and his journey to success in comedy in both stand-up and movies.
Here Are The Golden Globes Movie Nominations Available To Stream on Netflix Now | Culture