Here Are Kobe Bryant's '10 Rules' Painted on Philadelphia Eagles Facility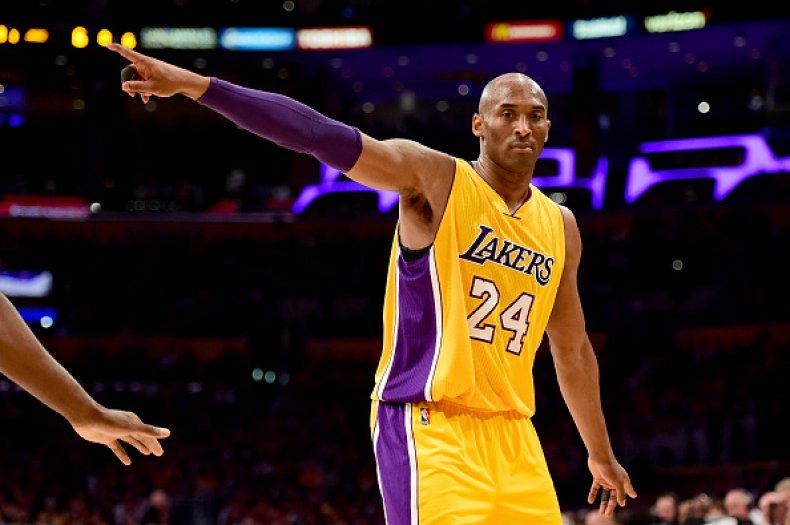 Kobe Bryant was born and partly raised in Philadelphia before he went on to become a basketball icon in both the NBA and the Olympics. Now, the professional football team in Philadelphia has paid homage to Bryant, who was killed in a helicopter crash six months ago in California.
The Philadelphia Eagles have a mural on their NovaCare Complex practice facility that pays tribute to Bryant. The mural has three images of Bryant: one when he played basketball at nearby Lower Merion High, one during his time with the Los Angeles Lakers and another with him wearing an Eagles jersey. In the middle was a tribute that includes "Kobe's 10 Rules."
And here they are:
GET BETTER EVERY SINGLE DAY
PROVE THEM WRONG
WORK ON YOUR WEAKNESSES
EXECUTE WHAT YOU PRACTICED
LEARN FROM GREATNESS
LEARN FROM WINS & LOSSES
PRACTICE MINDFULNESS
BE AMBITIOUS
#BELIEVE IN YOUR TEAM
LEARN STORYTELLING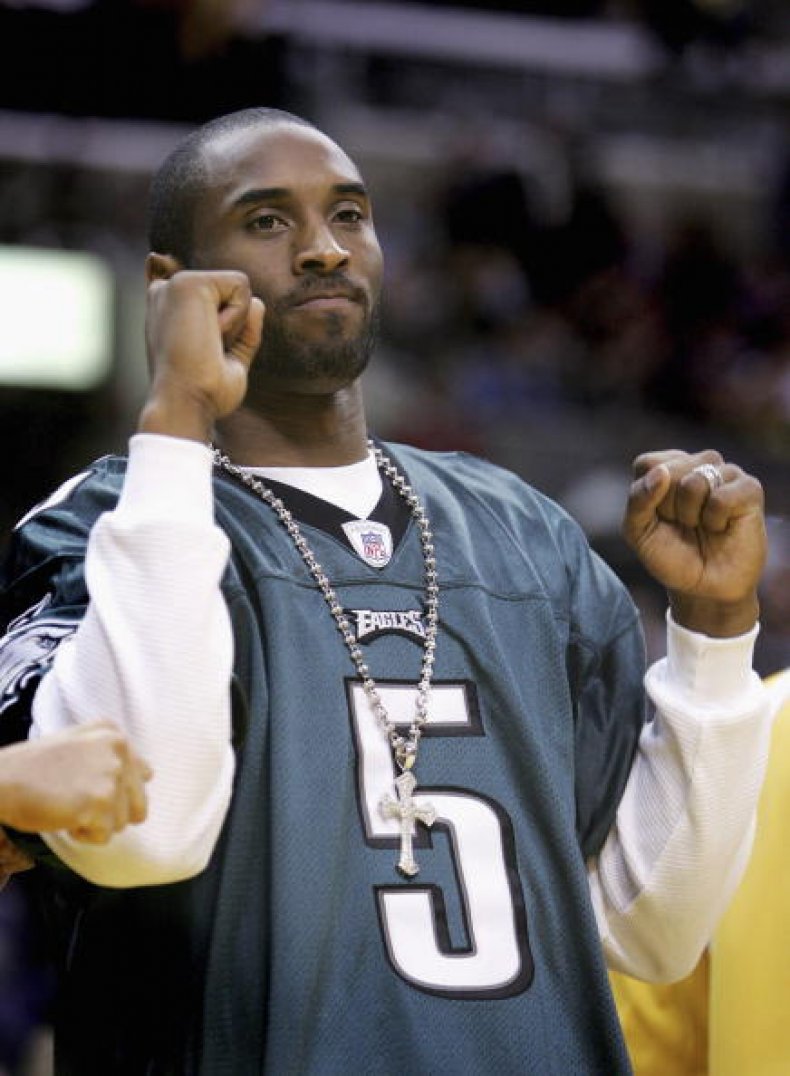 Bryant tragically died in a helicopter crash northwest of Los Angeles on January 26 this year. He was one of nine members on board. Among them was his 13-year-old daughter, Gianna.
Bryant was a transcendent player in the NBA, as he entered the league during the final years of the Michael Jordan era, and he was arguably the league's top player while LeBron James entered the NBA.
Bryant is the only NBA player in history to have two separate numbers retired by one team, as he wore both numbers (8 and 24) with the Los Angeles Lakers.
Here are some quick numbers and facts that will forever be part of Bryant's legacy:
33,643 — Career total points, which is now fourth all-time. He was third going into Saturday before James surpassed him
20 — Seasons in the NBA, all with the Los Angeles Lakers
5 — NBA Titles
2 — NBA Finals MVP awards
1 — NBA MVP honor for regular season (2008)
18 — Times he was an NBA All-Star
15 — Times named to All-NBA Team
12 — Times named to NBA's All-Defensive Team
2 — Olympic gold medals for Team USA
81 — Points scored on January 22, 2006 against the Toronto Raptors. It's the second-most points in a single game by an NBA player in history (Wilt Chamberlain scored 100 in 1962)
60 — Points Bryant scored on the final night of his career
2 — Numbers retired by the Lakers (No. 8 and No. 24)
NFL teams began reporting to their summer camps this week, and it's the first time teams have held activities since the COVID-19 outbreak in March.
Since March, the NFL has prohibited teams from holding their training camps away from their home cities, and the league has also canceled preseason games.
The Eagles most recently made it to Super Bowl LII following the 2017 season. Philadelphia ran a play called the "Philly Special" to score a touchdown and help defeat the New England Patriots.