Here Are the Nominees Biden Still Has to Push Through Senate—And Which Ones Are Riskiest
President Joe Biden still has at least 15 Cabinet-level nominees awaiting confirmation in the Senate, with some seen as more risky than others.
Among those who are considered core Cabinet positions, Biden has nominated Merrick Garland as his attorney general; Deb Haaland as his secretary of interior; Tom Vilsack as secretary of agriculture; Gina Raimondo as commerce secretary; Marty Walsh as labor secretary; Xavier Becerra as health and human services secretary; Marcia Fudge as housing and urban development secretary; Jennifer Granholm as energy secretary; and Miguel Cardona as education secretary.
In addition, Biden has also nominated several other members to his Cabinet: Neera Tanden as director of the Office of Management and Budget (OMB); Michael Regan as administrator of the Environmental Protection Agency; Katherine Tai for U.S. trade representative; Isabel Guzman for small business administrator; Linda Thomas-Greenfield for UN Ambassador; Cecilia Rouse to lead the Council of Economic Advisers; and William Burns for CIA director.
Garland's confirmation hearing began Monday morning. Haaland and Becerra currently have confirmation hearings scheduled, while the others await their confirmation vote after Senate hearings.
Garland, widely expected to be approved, was previously rebuffed for a Supreme Court seat in 2016 by Senate Republicans. He was nominated by then-President Barack Obama to fill a vacancy left after the death of Justice Antonin Scalia.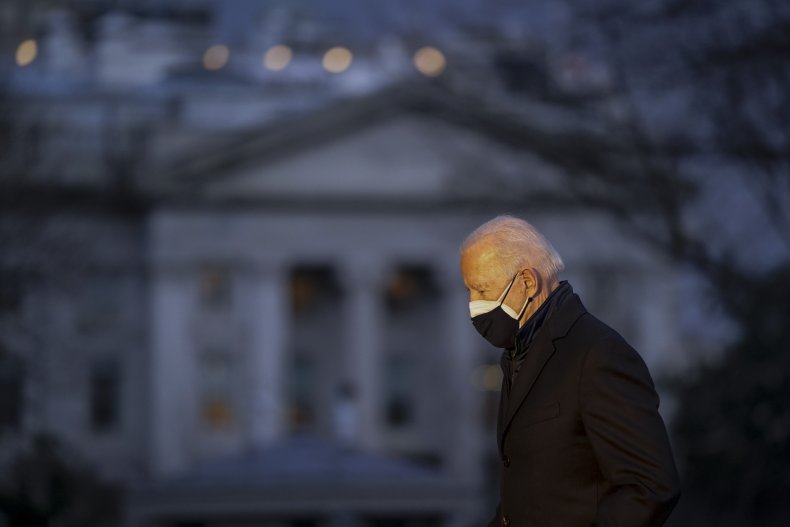 Haaland and Becerra have faced backlash from Senate Republicans. Haaland currently serves in the House as a representative for New Mexico. Becerra is California's attorney general.
After Haaland's nomination, Montana Senator Steve Daines wrote in a statement that he was "deeply concerned" with Haaland's "support on several radical issues that will hurt Montana, our way of life, our jobs and rural America, including her support for the Green New Deal and President Biden's oil and gas moratorium, as well as her opposition to the Keystone XL pipeline."
Similarly, on Monday, Missouri GOP Senator Josh Hawley wrote an op-ed in Fox News criticizing Becerra, writing, "Becerra's extreme record goes back three decades, when as a freshman congressman he voted against banning grisly partial-birth abortions and in favor of forced taxpayer funding of abortion—an extreme position even among his Democratic colleagues at the time."
"As attorney general of California, he's proven to be aggressively hostile to unborn children and the rights of those who advocate for them," Hawley added.
Biden's OMB nominee, Tanden, has faced significant backlash and many consider her approval unlikely. Her case wasn't helped by her past criticisms on Twitter of several senators, including calling Collins "the worst" and called Senate Minority Leader Mitch McConnell "Voldemort." Her criticism of Senator Bernie Sanders has also been discussed during her confirmation hearings. Moderate senators Susan Collins, Mitt Romney and Joe Manchin have indicated they oppose her confirmation.
Newsweek reached out to the White House for comment but did not receive a response in time for publication.