Here Are Places Where Republicans Are Trying To Block Mail-In Ballots
Texas Republicans succeeded in temporarily blocking applications for mail-in ballots from being sent out on Tuesday, while other GOP efforts to shut down voting by mail have been made across the country.
The Texas Supreme Court paused plans to send applications for mail-in ballots to more than 2.4 million registered voters in Harris County after Republican party officials sued. Other efforts to expand voting options due to the COVID-19 have also been successfully thwarted, at least temporarily, by GOP politicians in the state.
President Donald Trump's reelection campaign has launched multiple lawsuits attempting to stop voting by mail, which Trump has dubbed "terrible" despite repeatedly using the process himself. The latest effort was filed Wednesday in Montana, with the lawsuit claiming that the "integrity" of the election would be threatened if the state allowed additional early voting and voting by mail.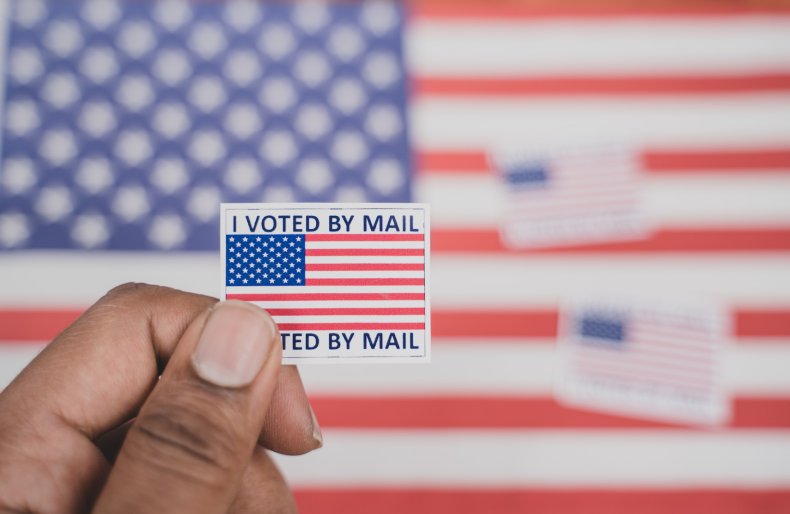 The Trump campaign also sued to halt a plan to automatically send absentee ballots to all active voters in Nevada in early August, claiming it would result in "inevitable" fraud. Weeks later, another lawsuit was launched after New Jersey Governor Phil Murphy issued an executive order to provide mail-in ballots, which the campaign said would "violate eligible citizens' right to vote." In May, California Governor Gavin Newsom was sued by state and national GOP officials over a similar executive order.
Regardless, the president has encouraged Republican voters to use mail-in ballots in certain key states like Florida and Arizona. The Trump campaign spent $650,000 in one week on Facebook ads encouraging Trump voters to request absentee ballots, according to a Tuesday report from The New York Times. On Wednesday, the president also apparently encouraged voters in North Carolina to commit fraud by voting twice, once in person and once by mail, to see if the system is "as good as they say it is."
Most studies do not support the notion that voter fraud of any type, in person or by mail, occurs in a large scale in the United States. Although there have been isolated cases of voter fraud, an analysis of research on the issue published by the Brennan Center for Justice found that fraud occurs at a rate of between 0.0003 percent and 0.0025 percent. A recent study also found that voting by mail does not favor voters of either political party.
While massive voter fraud may not be a likely outcome of expanded voting by mail, some realistic concerns do exist. Recent issues with the U.S. Postal Service could cause ballots to be delayed or not delivered in time for the election. Mail-in ballots are also more likely to be invalidated than those cast in person, while experts have warned that large numbers of ballots that are counted could make the election result appear to swing wildly as they continue to be counted after election day.
Newsweek reached out to the Trump campaign for comment.