Here Are the Republicans Who Have Publicly Doubted Biden's Election Defeat of Trump
Only four Senate Republicans—Mitt Romney of Utah, Susan Collins of Maine, Lisa Murkowski of Alaska and Ben Sasse of Nebraska—have congratulated President-elect Joe Biden as President Donald Trump continues to decline to concede the election.
Biden has secured at least 290 Electoral College votes—exceeding the 270 required to win the presidential election—but Trump has still not conceded. The president's campaign has refused to accept the results of the race and filed a series of lawsuits in multiple battleground states in the past few days.
Trump's team have also claimed without evidence that Biden and Vice President-elect Kamala Harris received votes through widespread voter fraud. So far, these lawsuits have been unsuccessful and analysts have indicated that the challenges won't be enough to sway the election in Trump's favor even if some are successful.
Most Republicans have remained silent on the matter. But some have urged Trump to accept defeat while others have publicly cast doubt on the election results. When Secretary of State Mike Pompeo was asked about the transition of power for the Biden administration on Tuesday, he relied, "There will be a smooth transition to a second Trump administration."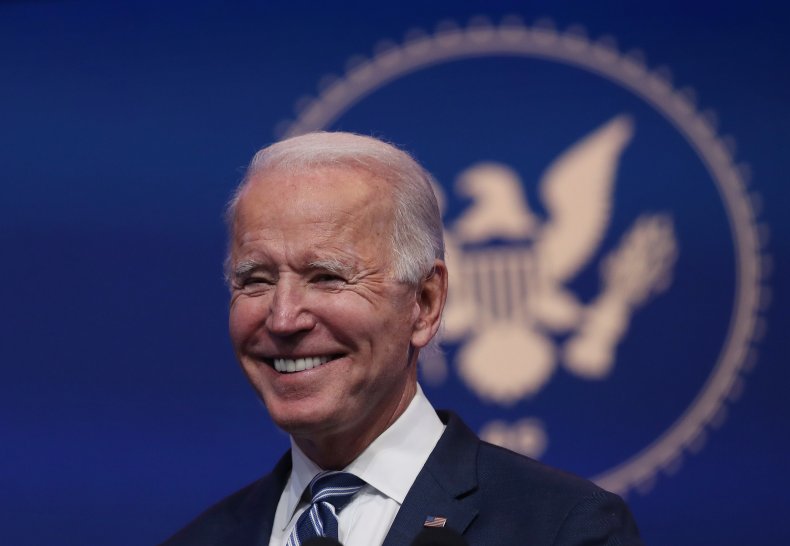 Former National Security Advisor John Bolton called Pompeo "delusional" for suggesting that Trump won reelection, despite most major television networks and media outlets calling the election for Biden.
"I think he's eviscerated his credibility internationally," Bolton added.
GOP Senator Roy Blunt of Missouri on Tuesday questioned whether Biden defeated Trump.
"What we saw in this last campaign was that candidates really matter, but what you're for also really matters. I think that's one of the reasons that virtually every predictor of what was going to happen in the election was wrong," he said during a press conference. "The president wasn't defeated by huge numbers. In fact, he may not have been defeated at all."
Republican Senator Ron Johnson of Wisconsin dismissed a reporter's question on why he hasn't congratulated Biden. In a video of the encounter, Johnson said "no" when asked whether he had sent well-wishes to the Democrat. "Why not?" the reported presses, to which Johnson responds, "Nothing to congratulate him about."
When a reporter asked Senate Majority Leader Mitch McConnell why Republican leaders have still not sent Biden well-wishes, he said, "until the Electoral College votes, anyone who's running for office can exhaust concerns about counting in any court of appropriate jurisdiction. It's not unusual. It should not be alarming."
"At some point here, we'll find out finally who was certified in each of these states and the Electoral College will determine a winner and that person will be sworn in on Jan. 20," McConnell added. "No reason for alarm."
The Electoral College is expected to officially confirm Biden's victory on December 14.
Newsweek reached out to the White House for comment.