Trump Had Many Genuine Successes This Year, Despite Low Approval Rating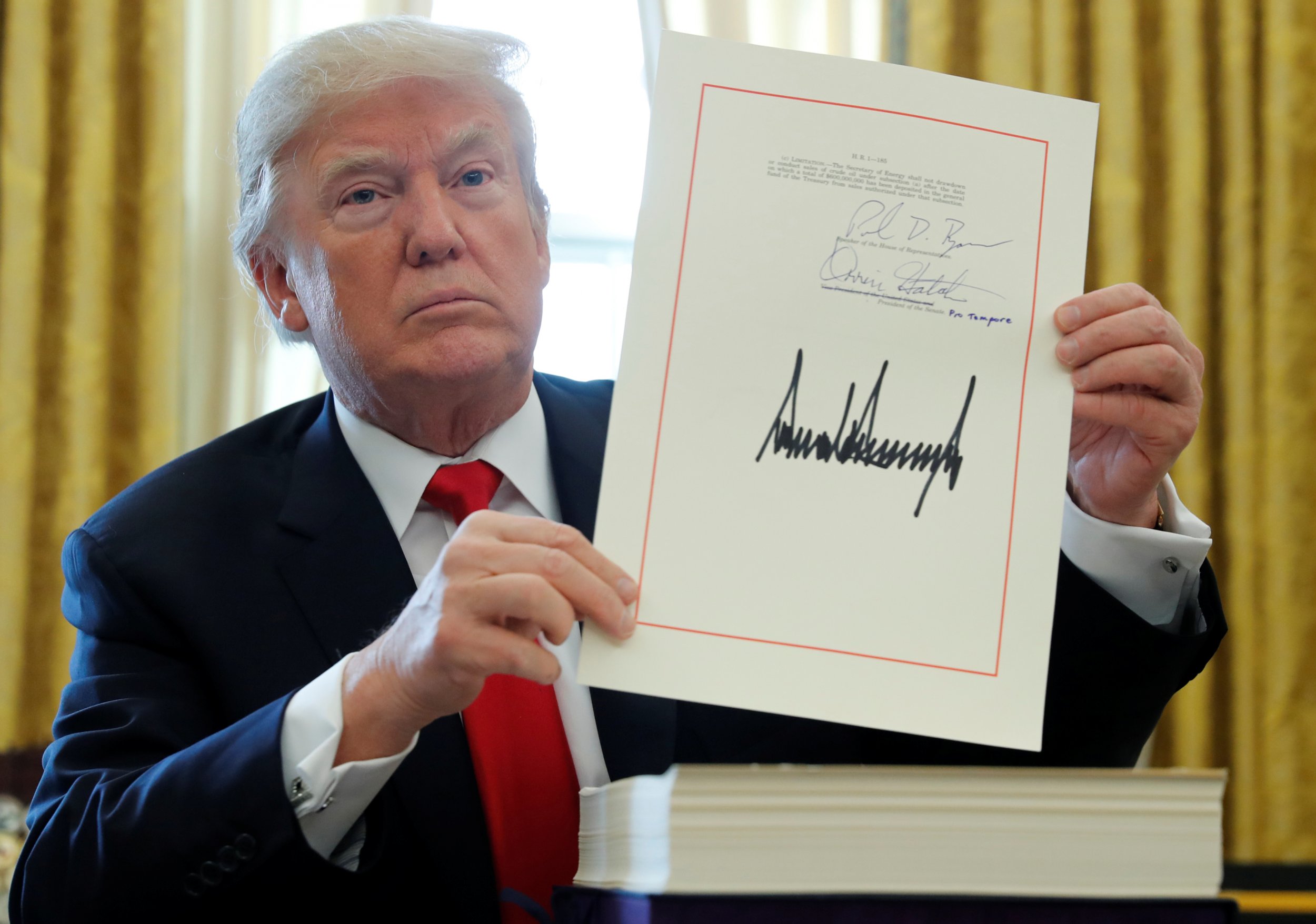 As President Donald Trump will be the first to tell you, President Donald Trump doesn't get enough credit for the accomplishments of his first year in office.
Trump kicked off his presidency with nearly half the country already disapproving of him, and Gallup's latest stats show that's now jumped to almost 60 percent. Still, while Trump has (characteristically) embellished both his approval ratings and his track record, he did rack up some notable achievements this year whether his foes like it or not.
Here's a look at the president's objective successes in 2017:
He got a new justice on the Supreme Court
Trump promised on the campaign trail to appoint a conservative jurist to the highest court in the land as a replacement for the late Justice Antonin Scalia. He selected Neil Gorsuch, a Colorado federal appeals court judge who, at 49, was the youngest Supreme Court nominee since then-President George H. W. Bush nominated 43-year-old Clarence Thomas in 1991.
Gorsuch took the oath in April, marking the first major political win of the Trump presidency and one he has continued to cite as a top achievement of his first term.
Trump's installation of conservative justices has certainly gone beyond the Supreme Court: Notably, he has succeeded in putting conservatives on the bench at the critical appellate level. If that trend continues, changing the composition and leanings of the judiciary system could end up being his main legacy. Bigly.
He got tax reform through Congress
Without the help of a single Democrat, Team Trump and the GOP-controlled Congress pushed through a massive plan that slashes rates for corporations and provides some benefits to individuals, albeit more benefits to the wealthy. The reforms are sweeping enough to have drawn comparisons to the 1986 Reagan-era revamp of the tax code.
Whether you like a law that cuts the corporate rate from 35 to 21 percent or eliminates state and local tax deductibility, getting such a massive tax cut—$1.5 trillion (and counting)—through Congress is objectively a major achievement.
He helped public causes by donating his salary
Trump hasn't been forthcoming with his tax returns, so it's hard to pin down his exact financial situation, but by the vast majority of accounts, he's a rich man—and he's sharing some of the wealth.
The president has chosen to forgo his annual federal salary of $400,000 and donate it quarterly to various public causes.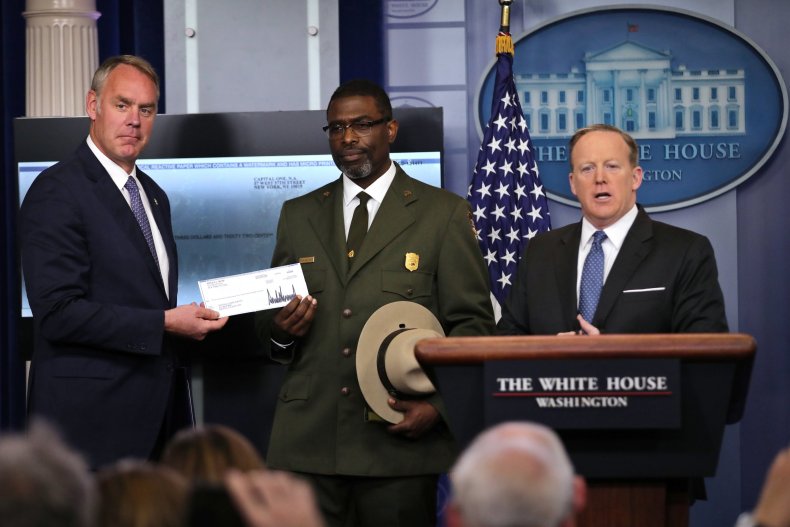 Trump, whose net worth Forbes pegged at more than $3 billion this fall, donated his third quarter pay to opioid-addiction fighting efforts administrated by the Department of Health and Human Services.
His previous installment went to the Department of Education, and the first beneficiary of the commander-in-chief's largesse was the National Park Service.
He did away with a slew of federal regulations
Trump is often criticized for having few concrete legislative accomplishments under his belt after nearly a year as leader of the free world, but he has certainly slashed what he calls cumbersome and intrusive regulations that hobble economic development.
By September, as The Week put it, he had "killed or delayed more than 860 federal rules and regulations affecting almost all facets of everyday life," from guidelines on meat processing to coal mining to pesticide use to lobbying. Activists may not be happy, but it is nonetheless an achievement.
His anti-immigrant rhetoric led to changes in reality
Trump's much-vaunted big, beautiful wall on the U.S.-Mexico border is going nowhere for now, but the president's words alone have had a chilling effect on attempted southern border crossings—at least for awhile.
Trump, who kicked off his campaign by saying Mexico was exporting "rapists" and drug pushers to the U.S., threatened to separate mothers from children if they attempted to bring them across the border illegally. And he threatened to deport anyone who got here.
In April, border apprehensions hit a 17-year low, reflecting the fact that fewer undocumented immigrants were trying to get here, according to McClatchy. Between December 2016 and March 2017, Department of Homeland Security statistics showed an eye-popping 93 percent drop in apprehensions of parents and children trying to get across the border illegally from Mexico.
Many attribute that directly to Trump saying they wouldn't be welcome in the U.S. if they got here.
He revolutionized how a president interacts with the public
Plenty of people—some of them perhaps within the White House itself—might wish a little birdie would tell Trump to knock it off with the tweeting.
But whether you consider the president's Twitter use the modern-day version of a fireside chat or just a plain Dumpster fire, it is impossible to deny that Trump has aggressively used social platforms to dodge the filter of the mainstream media (and often to denigrate it for his own benefit).
Trump has used the bully pulpit by turns to ridicule his foes, pat himself on the back, stump for candidates and causes and encourage the nation about better days ahead.
With 45.4 million Twitter followers, the businessman turned reality show star turned president has the public—and press—scrambling to adjust to a new form of leadership that's conducted in 280 characters (or less).
Still to come?
Many of Trump's other promises, of course, remain pending, such as the full replacement of the Affordable Care Act, the actual transfer of the U.S. embassy in Israel from Tel Aviv to Jerusalem or the annihilation of ISIS. He's made varying degrees of progress on each.
And he has 1,116 days to go.