As coronavirus cases and hospitalizations in the U.S. begin to soar once again, four governors have moved to reimpose COVID-19 regulations.
On Monday, the U.S. became the first country in the world to surpass 10 million coronavirus cases. For the sixth consecutive day, daily new infections exceeded 100,000 as the country saw it's highest number of in-patients with more than 59,000 COVID-19 patients hospitalized.
Both Republican and Democratic officials in Minnesota, Iowa, New Jersey and Nebraska have been quick to being implementing limitations in hopes of containing the spread of the virus.
On Tuesday afternoon, Minnesota Governor Tim Walz announced that starting Friday, his latest executive order will require bars and restaurants to close from 10 p.m to 4 a.m. Capacity limits for indoor dining have been rolled back from 150 people to 250 people.
Celebrations like weddings are seeing more serious limitations. Beginning November 27, receptions and large gatherings will be capped at 50 people and then 25 on December 11.
Walz said this surge in the state's cases is not unexpected. During a statewide speech briefing Minnesota's case growth, the governor said this week's spike "would go absolutely off the television screen."
On Tuesday, Minnesota health officials reported nearly 5,000 newly confirmed cases and a new one-day record high of hospitalizations of 262.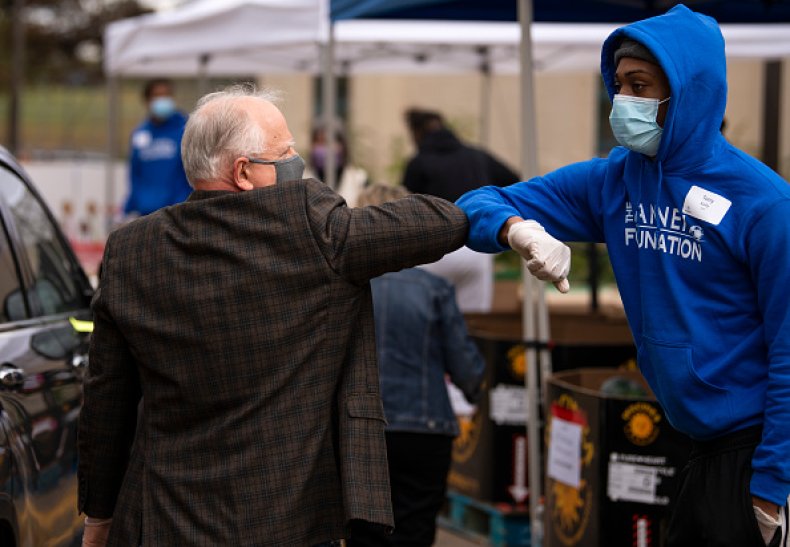 Iowa also saw a record number of 1,135 hospitalizations on Tuesday.
Governor Kim Reynolds signed a proclamation the same day, adding additional public health measures. As of midnight, Iowans cannot attend gatherings of more than 25 people indoors or 100 people outdoors, unless everyone is wearing a mask.
Her proclamation also requires all personal service customers and employees to wear masks. This is the closest order to a statewide mask mandate to come out of the state from Reynolds.
"The overall increase in patient volume is stressing our healthcare system and it is putting capacity at risk," Reynolds said during a news conference. "Surge plans are in place and while beds are still available, staffing is becoming increasingly challenging."
"It will take all of us doing everything we can to stop the spread of the virus and keep it at a manageable level that we can live with. If we don't, we lose the very things we've worked so hard to maintain," she added.
New Jersey Governor Phil Murphy unveiled a new string of indoor COVID-19 restrictions as the state reported its highest daily total in seven months on Tuesday. The 3,877 new positive coronavirus cases is the highest since New Jersey reported more than 4,000 daily cases on April 24.
Starting Thursday, the state is banning bar seating completely and restaurants and bars are prohibited from providing indoor service between 10 p.m. and 5 a.m. Indoor youth sport games will also be prohibited but the ban will not apply to college sports.
"This is not forever and always. We basically have a six-month window to beat the fatigue back and beat the virus into the ground," Murphy said during a news conference. "This virus hasn't gone away, and it is posing its greatest threat to us in months."
"The good news is that a vaccine is on the horizon -- we anticipate broad distribution by this spring," he added. "We have a plan ready should that timeframe hold. Let's get through the remainder of this fall and winter together."
On Monday, pharmaceutical giant Pfizer announced early results from their vaccine trial showed its candidate to be 90 percent effective.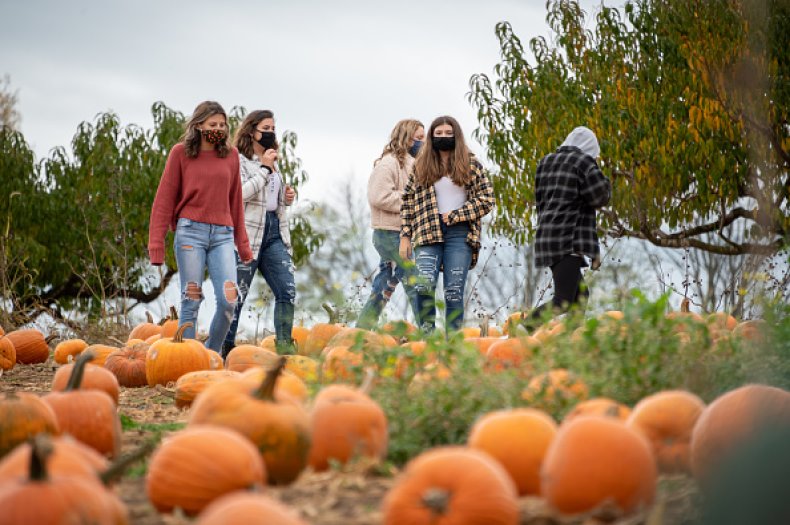 Nebraska Governor Pete Ricketts announced new COVID-related restrictions on Monday after Omaha-area medical workers launched a social media campaign calling on the governor to impose stricter rules over the weekend.
The state has seen a dramatic increase in hospitalizations. On Monday, state health officials reported 794 hospitalizations—more than four times the number of hospitalizations Nebraska reported at the end of September.
As of Wednesday, masks will be required in businesses where people are in close contact for at least 15 minutes. Occupancy at indoor gatherings will be reduced from 50 percent to 25 percent. The governor also switched 6-foot social distancing from a recommendation to a requirement in Nebraska.
Ricketts himself went into a 14-day quarantine on Tuesday after possible exposure to the virus over the weekend. He will continue to host remote coronavirus news briefings on Tuesday and Thursday.
Newsweek reached out to Ricketts' office for comment but did not hear back before publication.
On Tuesday, infectious disease expert Dr. Anthony Fauci said more asymptotic carriers of the virus need to be tested as winter nears.
"There are people out there, innocently and unwittingly, who are infected, don't have any symptoms, who are infecting others," Fauci told MSNBC. "So, much more widespread testing of asymptomatic individuals is going to be very important as we enter, and go into, these months of indoor-type gathering."
Health experts are preparing for the coming months when most social gatherings will move indoors and when no vaccine will be commonly available yet.
In the meantime, President-elect Joe Biden has assembled a 13-member coronavirus task force to devise a plan to fight the pandemic once he assumes office in January.