In 2001, Stephen Miller was a 16-year-old student at Santa Monica High School near the beach in Southern California when the 9/11 attacks kicked his patriotism into overdrive. Upset that students weren't saying the Pledge of Allegiance in classrooms, the future presidential confidante called into a radio show hosted by Larry Elder, a prominent Black conservative, to complain.
"California code required schools to cite the pledge," Elder told Newsweek while recalling the phone call from Miller. "He demanded that the school abide by the code and created quite a stir. He was bright, funny and passionate."
So much so that Elder took calls on air from Miller 69 times as a high schooler, and the teenager caught the attention of major conservative figures, such as Stephen Bannon, the late Andrew Breitbart and best-selling author-activist David Horowitz. Miller made waves again when he invited the latter to speak at his high school. When administrators balked, Miller took his case to the airwaves—on The Larry Elder Show—until the school cried uncle and allowed Horowitz to speak.
Around that same time, 17-year old Ben Shapiro was a student at UCLA, having graduated from high school two years early, and the conservative teenager was already the youngest nationally syndicated columnist in the country.
Miller, of course, pursued a career in politics, including stints as press secretary for Representative Michele Bachmann and Senator Jeff Sessions before becoming, at age 31, a senior adviser to President Donald Trump. Shapiro meanwhile, wrote two books before age 21 and in 2015 founded his own media company, the Daily Wire. Today, he boasts 13.8 million followers across Twitter, YouTube, Facebook and Instagram.
This brief history lesson suggests that, when it comes to modern-day conservatives, there are clues at a young age as to whom the movement's next influencers, akin to Shapiro or Miller, might be. With this in mind, Newsweek has identified its Top 12 up-and-comers who should excite the right and make liberals very nervous, especially ahead of a contentious presidential race where Democrats are relying on young voters to put their candidate, Joe Biden, over the top.
They're younger and far less known than, say, 28-year-old Tomi Lahren (followed by 1.6 million people on Twitter); 31-year-old Candace Owens (2.5 million Twitter followers); 33-year-old Steven Crowder (4.7 million YouTube subscribers); or 25-year-old Madison Cawthorn, the paralyzed congressional candidate in North Carolina who delivered an inspiring speech at the Republican National Convention, lifting himself with a walker from his wheelchair to exclaim, "Be a radical for our republic, for which I stand." But the youngsters below are already generating plenty of controversy and therefore positive and negative buzz, depending on your political leanings.
Vince Dao, 17
With a 4.7 average, Dao is on track to becoming valedictorian at his Los Angeles area high school, where there is already a cadre of liberal students who are trying to prevent that from happening because they don't want to hear a conservative deliver their graduation remarks. The First Amendment, in fact, is a primary reason Dao leans right. "I grew up liberal, but, over time, I started to see that the people standing up for liberal principles like free speech were conservatives," he told Newsweek. Dao, 17, is a member of Prager Force, an organization of 10,000 students nationwide who promote talk-show host Dennis Prager's PragerU videos on YouTube. He rarely discusses politics in school, so two years ago he decided he "needed a place to vent" and made his first video and threw it up on his Instagram page, where it was well received. Now the aspiring political commentator has 71,000 followers on that platform, who watch short videos three times daily, and Dao recently launched a YouTube Channel with videos as long as eight minutes, along with a weekly three-hour show dubbed America Rising. He's been a guest on Prager's nationally syndicated show, and the teenager spoke at a rally for Eric Early, the Republican running for Congress against powerful Democrat Adam Schiff. Dao won't say where he intends to go to college because he says he was already doxxed once when liberals at his high school shared his home address online. "There's this practice of leftists emailing college admissions offices trying to get them to rescind their offers to conservatives. The left plays dirty," he said.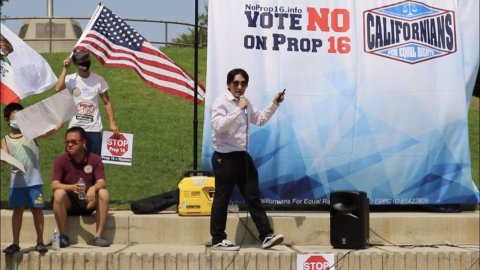 Alisa Giannelli, 17
Like some others on this list, Giannelli founded a chapter of Young America's Foundation, which, along with College Republicans, is one of the two largest organizations for conservative youth. Giannelli created her YAF chapter at her Illinois high school, where teachers and administrators dragged out the process for five months, about five times the norm for creating a club. Things were so bogged down that YAF attorneys had to file a Freedom of Information Act request to figure out what was going on, and that's when internal emails revealed that one teacher worried the group might promote "hate, racism, and homophobia," according to public documents. (The school did not respond to Newsweek's request for comment.) Her chapter was finally approved last year, and 150 students attended its inaugural meeting. Her group generated more publicity when administrators wouldn't allow members to temporarily plant 2,977 mini-flags in the grass on school property for a 9/11 memorial, so they did it across the street instead. "That we couldn't remember such a tragic day in history on campus spoke volumes to us. It was definitely a red flag," she said. Her group also brought in Steve Forbes to address students and has raised $6,000 for additional speakers. "Conservative values and the sanctity of life have always been a part of who I am," Giannelli said. "As a freshman, I was quiet and sat in classes just observing. But by sophomore year, I discovered that more of my peers felt like I did and were noticing liberal indoctrination, so I wanted to bring a conservative voice to campus, because there was definitely a demand." Since watching YAF go to bat for her by filing its FOIA request, she's now considering law school. "With my leadership role, I've learned the importance of free speech. The First Amendment is very important, so we can always use more attorneys to defend it."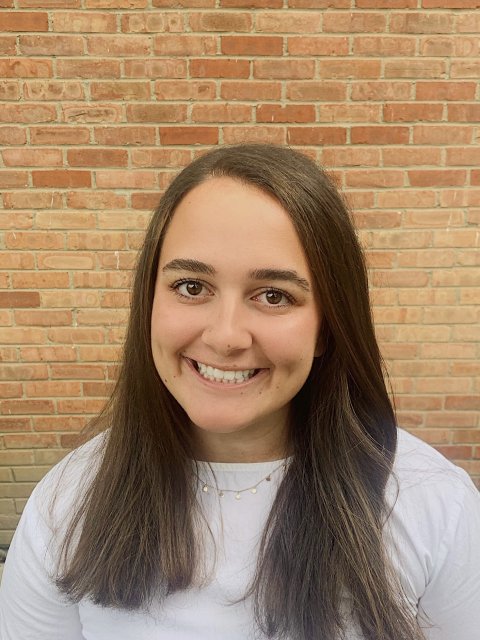 Juana Salas-Garcia, 18
When Salas was a sophomore, she also decided to create a Young Americans for Freedom (affiliated with YAF) chapter at her Chicago high school, never considering it might conflict with her duties as a board member of the campus Latino Club. She learned she was wrong, she said, when teachers kept her after school for more than two hours trying to force her to choose one club over the other. "They were basically scolding me. I was so scared and didn't know that I should lawyer up," she said. "I was barely getting my feet wet in politics. I felt so alone at the time. I was 16, and they were accusing me of harassing students with my views." (The school did not respond to Newsweek's request for comment.) Not only did she go ahead with the YAF chapter but she got a job as an intern with Bruce Rauner, the Republican governor of Illinois at the time. The incident with her teachers reminded her to be bold in the face of adversity. "My dad always told me the greatest defense mechanism is silence in the moment, but when the Lord gives you the opportunity to speak truth, take it." Now 18 and studying political science at Liberty University, Salas is also a product ambassador for Chic Politico, where she models T-shirts aimed at conservative women, emblazoned with slogans like "Raised on Reaganomics" and "You Had Me at Limited Government." She said her Christian faith, and her attendance at a conference from conservative organization Turning Point USA, turned her away from her former liberalism. "They saw me for my ideas and who I am," she said. "Jorge Ramos and the others at Univision and Telemundo tell me I can't make it in politics because I have a president who doesn't like me and the paleface won't allow it. But look at the values of Latinos: We love our families and my grandfather owns two AR rifles; we have a strong work ethic; and we try to stay away from social programs even if we have to work three jobs. Those are the Latinos I know."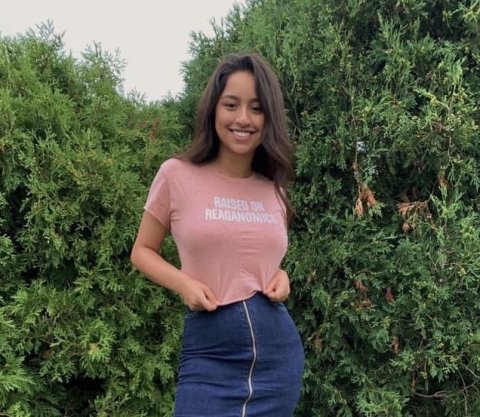 Nick Sandmann, 18
When Sandmann was a 16-year-old student at Kentucky's Covington Catholic High School on a field trip to Washington, D.C., for an anti-abortion rally, he was maligned by the media for staring nervously at a Native American beating a drum in his face. Though he wore a MAGA cap at the time, in subsequent interviews he called it a souvenir and declined to support Trump. At the recent Republican National Convention, however, he outed himself as a conservative by delivering a speech excoriating cancel culture and a liberally biased media, emphasizing his newfound partisanship by putting on his MAGA hat before finishing his brief remarks. "I'm the teenager who was defamed by the media," Sandmann, 18, said in his speech. "How could I possibly imagine that the simple act of putting on that red hat would unleash hate from the left?" he asked. "The truth was not important; advancing their anti-Christian, anti-conservative, anti-Donald-Trump narrative was all that mattered.... That would teach him not to wear a MAGA hat!" Since his speech, Senate Majority Leader Mitch McConnell has hired Sandmann as a grass-roots director for his re-election campaign.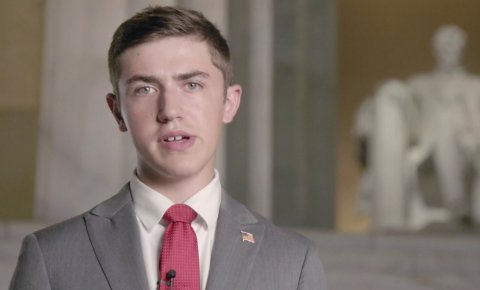 Evita Duffy, 20
Just 20 years old, Duffy is already vice chairman and founding member of YAF's chapter at the University of Chicago, where the history major drums up more than her share of controversy, given she's also the outreach director for College Republicans and Students for Life at a campus dominated by left-leaning students and staff. She also co-founded The Chicago Thinker, the university's soon-to-launch conservative newspaper, and she wrote stories for The Federalist as a summer intern, including one excoriating as Marxist propaganda Howard Zinn's A People's History of the United States, the textbook promoted by Matt Damon and Ben Affleck in the 1997 film Good Will Hunting. Nothing brought more backlash, though, than her participation in her university's Institute of Politics "Why I Vote" initiative, where students posed for photographs holding a sign stating their reason for voting. While liberal sentiments like "Medicare for all" were the norm, Duffy wrote on her white board: "I vote because the coronavirus won't destroy America, but socialism will," and all hell broke loose. "The IOP met with students who were offended," she told Newsweek. "Some injected race into it, accusing me of being anti-Asian, but that had nothing to do with what I wrote. It never even occurred to me. My point was that socialism is responsible for more deaths than the pandemic. One person who threatened me online was specifically upset that I criticized socialism." That's when Duffy wrote an op-ed in the student newspaper. "It's the most important thing I've done at college so far, because conservative students told me they'd had enough and were coming out of the closet." In the op-ed, she wrote: "Students attacked my character, my intellect, my family, my appearance, and even threatened me with physical violence.... I was told by many that I was the most hated person on campus. It was frightening." After her story published, IOP director (and former senior adviser to President Barack Obama) David Axelrod also wrote an op-ed about the incident. The IOP issued the following statement to Newsweek: "We were happy to give Evita the same platform as every other student. When the provocative statement that she made drew unacceptable reaction that was beyond the bounds, we condemned those statements and removed threatening comments made toward her. Members of the IOP staff reached out to her, and the IOP through the director issued a strong statement. As we have throughout our history, we stand for free expression and the free exchange of ideas."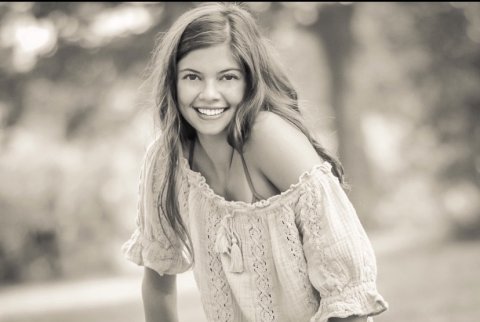 John Doyle, 20
Unlike most on this list, 20-year-old Doyle is a loner—unaffiliated with YAF, College Republicans, Prager Force or any other conservative youth organization. Doyle boasts 13,000 Twitter followers and 167,000 subscribers to his YouTube Channel, dubbed Heck Off Commie! He says he was voted "most likely to protest" and lost some friendships after engaging in political debates while a teenager at his Michigan high school, where he countered his reading of Karl Marx with the writings of right-leaning columnists. "I got a ton of pushback and basically cloistered myself when I came out as conservative," he said. "But it's invigorating because you have to be outspoken or the mob will eat you alive. It builds character. Young conservatives have an impact in spite of being vastly outnumbered." He made his first video at 18 and is already making more money off of his YouTube channel than he would if he worked full time at minimum wage (he won't be more specific than that). One recent episode, dubbed "How We Let America Die," consists of Doyle seated behind a desk containing a bobblehead Jesus statue with World War II memorabilia on the wall behind him. "There's a portion of the population that hates America.... They have the support of the culture, the elite and the institutions. We're the ones in the way. We're the dissenting voice. The narrative is America is bad," he says in the video. "I get a lot of emails from young people who have been apolitical, and they say I do a good job of counteracting the indoctrination they received in the public school system, so I cement their belief system for them," Doyle told Newsweek.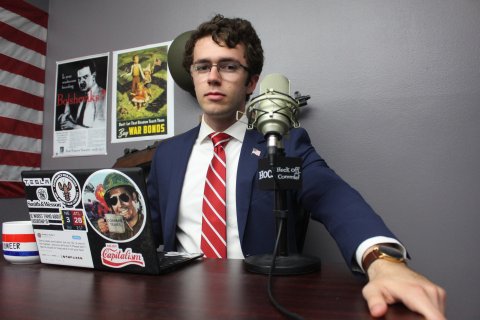 Christian Walker, 20
The defining characteristic on this list is the courage to speak your mind even when vastly outnumbered by, in some cases, an angry mob. Enter Christian Walker, the 20-year-old son of Herschel Walker, the former NFL running back who spoke recently at the Republican National Convention. As a gay, Black conservative, the younger Walker is a minority within a minority within a minority, but it doesn't faze him in the least. "For the average person, it might be difficult, but I love it because I get to say what needs to be said," he said. Walker's willingness to cut against the grain is unmatched, hence he tweeted to his 79,000 Twitter followers that Black Lives Matter is a "racist terrorist organization" and defended Kyle Rittenhouse, the 17-year-old who has been charged with fatally shooting two people during the recent protests in Kenosha, Wisconsin. If you appreciated Kimberly Guilfoyle's passion at the Republican Convention, check out Walker's video excoriating Joe Biden for pandering to Black voters (viewed 900,000 times and counting). The UCLA student, unaffiliated with any conservative organization, calls himself a "free-speech radicalist" who cut his first TikTok video after Biden famously told a Black radio host, "If you have a problem figuring out whether you're for me or Trump, then you ain't Black." Walker took it personally. "Who does he think he is? He's not my plantation owner. No one is. I'm free to think for myself," Walker told Newsweek. Now, he has 223,000 followers on TikTok, and some UCLA students are noticing. "One messaged me, 'We don't tolerate these views on our campus, so good luck'. He's the one who is going to need luck if he expects me to back down," Walker said. "Stereotypically, I'd vote Democrat, but it's important for me to come out of the closet as a strong conservative to pave the way for others to do so, because they feel pressure from the left to vote for the disgusting Democrats."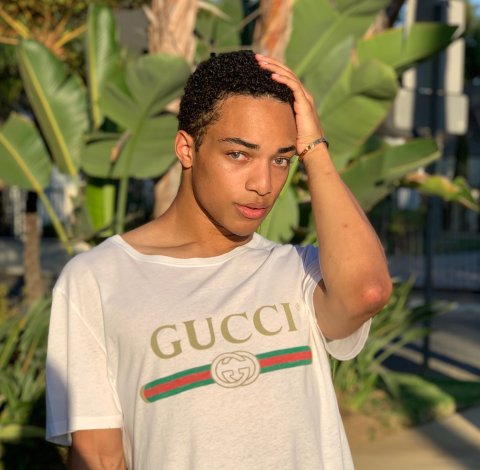 Reed Olsen, 21
Olsen was assured a place on this list when YAF announced in August that the chapter he runs at Texas A&M was named Chapter of the Year, quite an accomplishment considering that YAF is on 2,000 campuses nationwide. "The tradition is that A&M is for conservatives and farmers while the University of Texas is for enlightened liberals. But student government and administrators here are shifting far left. It's a big deal," Olsen said. An example is the debate over removing the statue of A&M founder Lawrence Sullivan, who fought for the Confederacy. "We haven't yet taken a side," he said of his YAF chapter. "Slavery was repugnant, but we believe in moral redemption, and Sullivan did a lot for African Americans when he was governor of Texas. We're just trying to promote thoughtful discussion. But the left's attitude is that if you disagree with them and want to keep the statue, you're a racist." Olsen, an economics major, grew his chapter's membership from 10 to 100 over the past two years, and they created a social media campaign dubbed #CCPNotForMe to raise awareness of human rights violations by the Chinese Communist Party. The campaign spread all across YAF. Speakers his chapter brought to A&M include Dinesh D'Souza, who spoke of leftist activists trying to stifle conservative voices (while protesters mounted a half-hearted attempt to shut him down but dispersed when rain fell), and Steven Crowder, an event that attracted 1,000 more students than Olsen and company were able to accommodate.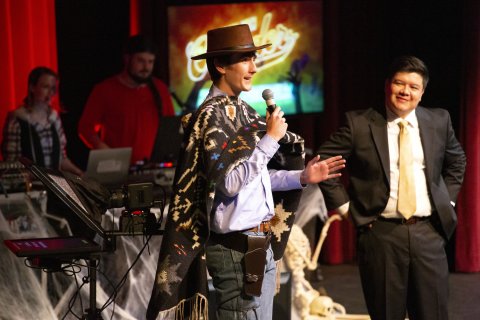 Will Witt, 23
Witt told Newsweek that he was largely apolitical when he started at the University of Colorado Denver, "until I saw how terrible the left is to anyone with a different point of view. Then I remembered the values my mom taught me; it turned out they were conservative, while the things the professors were teaching me in sociology and political science didn't make any sense." Thus he sought out Prager Force and joined its video committee; his first project consisted of him asking campus co-eds to explain the "wage gap." He enjoyed the experience so much he dropped out of college, got a job at PragerU and has since made about 200 videos that have been viewed 350 million times. He also made a short documentary called Fleeing California—"about why conservative states and policies make people's lives better," he said—that has been viewed 2 million times on YouTube and has 17,000 comments. And two months ago, he launched a podcast that already boasts 200,000 views per episode. Witt, who also speaks at colleges across the country, said he gets daily messages indicating he's having an impact. "A guy who used to troll my account one day messaged me to say he actually started watching my videos and they make a ton of sense, so he's a conservative now," he said. "A girl messaged me just the other day saying she was always on the left, but watched my videos and is now a hard-core conservative battling her liberal friends in Los Angeles." He added, "It's easy for an organization of our size to make red-meat content for conservatives, but we always reach out to people who don't agree with us and try to change their minds."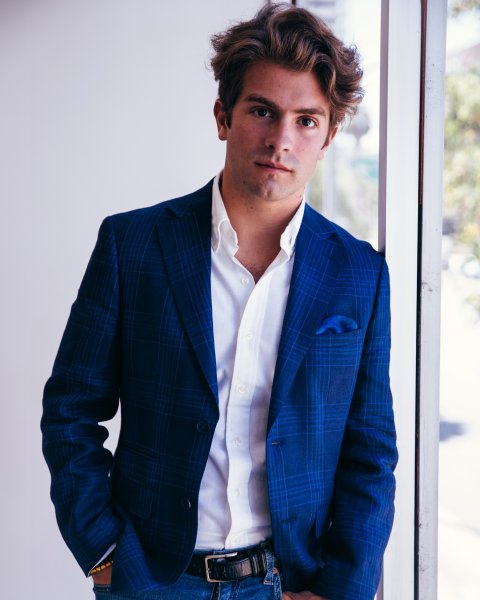 Morgan Zegers, 23
While a student at American University in the nation's capital and an advocate for military veterans (her dad served in Iraq after the 9/11 attacks), Zegers was recruited to run for the State Assembly in her hometown, New York. "I lost by 13 percent, but I did it with passion and energy, so everyone was congratulating me," she recalled. Zegers quit her job in marketing to work full time as CEO of a nonprofit she founded called Young Americans Against Socialism. "When Alexandria Ocasio-Cortez and the squad were getting so much positive attention, I thought it was a fad, until I saw that the majority of young people said in a poll that socialism was our future," she said. Her group finds young people who escaped communism and socialism and makes short videos about their experience, one of which, featuring a Cuban refugee, has been viewed 13 million times thus far. "He speaks of being beaten by police for having long hair and listening to the Beatles, and how his mother had to burn furniture to boil potatoes," said Zegers. She's releasing 10 more videos in the next two months, and next year she's creating a curriculum she hopes will be adopted in schools. "Students today may learn that Stalin, Lenin, Castro and Mao were terrible dictators, but they don't learn that they came to power by attacking businesses and promising free government services and free food. They used the same language the American left uses today, and it always ends in suffering," she said. "It is so important to hear young people from Venezuela, for example, saying, 'This politician excited me by promising social justice and calling himself a "democratic socialist," and now I had to flee my country for America.' That's what gets me so excited. We walk among giants with these people, and I just want to do their stories justice."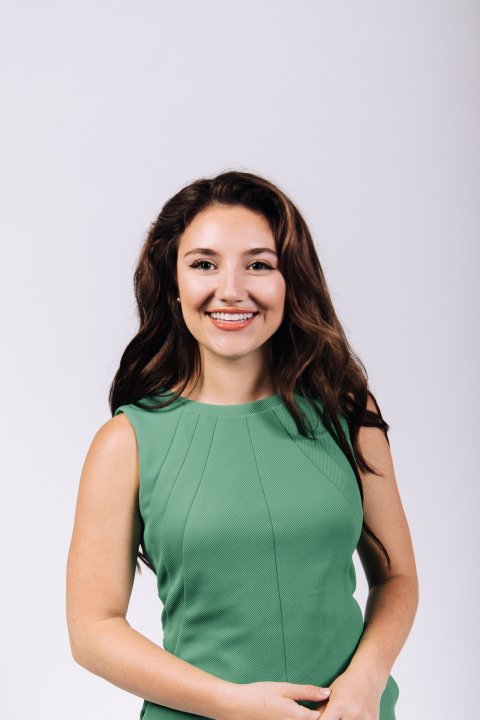 Kara Zupkus, 23
Zupkus graduated from George Washington University in 2019 and is now assistant editor for YAF's news blog and co-host of a weekly YAF video. One of them, discussing a South Carolina college instructor who threatened to expose "pro-police" teachers at elementary schools in an effort to have them fired, was viewed 271,000 times in July, for example. Zupkus became interested in politics at age 11 during the 2008 presidential election, when John McCain and Sarah Palin lost to Barack Obama and Joe Biden, then she watched her older sister head to Capitol Hill to work for California congressman Tom McClintock the following year. She chose YAF at GWU over College Republicans when she saw a picture of Ronald Reagan hanging in the office of the former. "He's a hero of mine, and I feel that conservative principles transcend party politics," she told Newsweek. At GWU, she would seek out opportunities to debate liberal professors and students. "Basically, I was called a 'white supremacist' or 'racist' on a weekly basis," she recalled. "It gave me incentive to prove them wrong." When her YAF chapter brought Ben Shapiro to speak on campus in her senior year, posters were defaced with an X through his face and the words "Get Security." She said that for three years in a row vandals ripped crosses out of the ground that were meant to honor aborted fetuses during her YAF chapter's annual anti-abortion display. While at GWU, "we were vandalized 20 times and filed a dozen police reports," she said. "Whenever we'd hang 100 posters for an event, they'd be gone the next day, so we'd hang 200 more. It's definitely a hostile environment for conservatives." Currently, there's an effort to change the university's nickname (Colonials) and mascot ("George 1," a cartoonish version of George Washington). Zupkus has a prediction: "The left says it is 'racist' and 'cultural appropriation,' and I have no doubt they'll succeed. It's a very liberal school."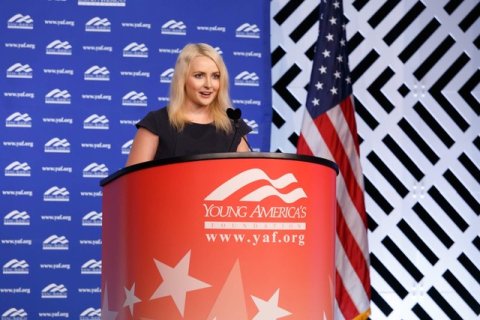 John Rice-Cameron, 23
Rice-Cameron was destined for notoriety ever since coming out as a pro-Trump conservative more than two years ago, given that his mother is Susan Rice, the former national security adviser for President Barack Obama who was on Joe Biden's short list for vice president before he settled on Kamala Harris. In November, Rice-Cameron helped bring Ben Shapiro to his school, Stanford University. Flyers hung throughout campus—and featuring an image of the guest speaker with the text "Facts don't care about your feelings"—were defaced en masse. Staffers at one dorm replaced them with a letter that said, in part, that they did "care about your feelings, your physical and emotional health. You matter and are welcome here in this space. We welcome and center the voices that some may wish to specifically marginalize and target." While president of the university's College Republicans in 2018 and hosting an event supporting Brett Kavanaugh's nomination to the Supreme Court, Rice-Cameron insisted that police issue a citation to a female student who "got in my face and proceeded to hit me in the chest area and push me back forcefully," according to the campus newspaper. Rice-Cameron declined an interview request but told The Washington Post that he agreed with Trump's immigration policy, support of Israel, deregulation efforts and anti-abortion position. As for the other side, he said, "A large contingent of the Democratic Party has a fixation with race and sowing racial divisions."