Here Is Everything You Should Know about Couple Nev Schulman and Laura Perlongo For Tonight's 'Catfish'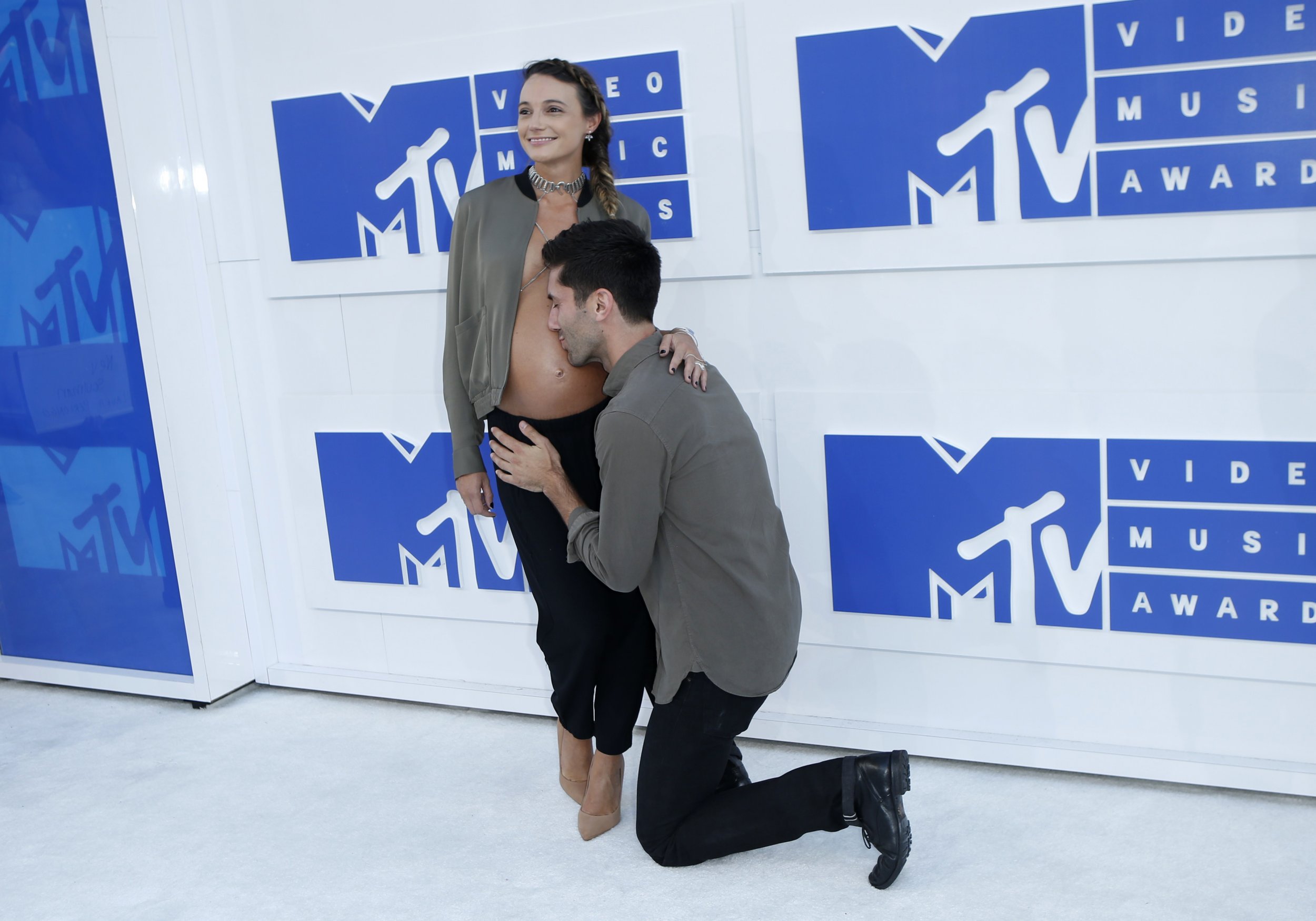 Nev Schulman will star alongside his wife, Laura Perlongo, on Wednesday's Catfish episode. Perlongo will substitute for longtime host Max Joseph.
Schulman and Perlongo were married in 2017, nearly a year after the birth of their first daughter, Cleo James. Though they're a happy family now, their relationship wasn't always perfect.
The pair met on Instagram in 2015. After a DM asking her to dinner, Perlongo met Schulman outside of her workplace with his motorcycle in tow.
The pair later broke up because Schulman was "too in love with" Perlongo, he told Us Weekly in January. "I just got out of a thing, and I had been damaged by that, and I felt that maybe I was all messed up, and I wasn't ready," Schulman said. "I screwed it up and then I had to win her back." Perlongo added: "I don't think I officially took him back until we got pregnant."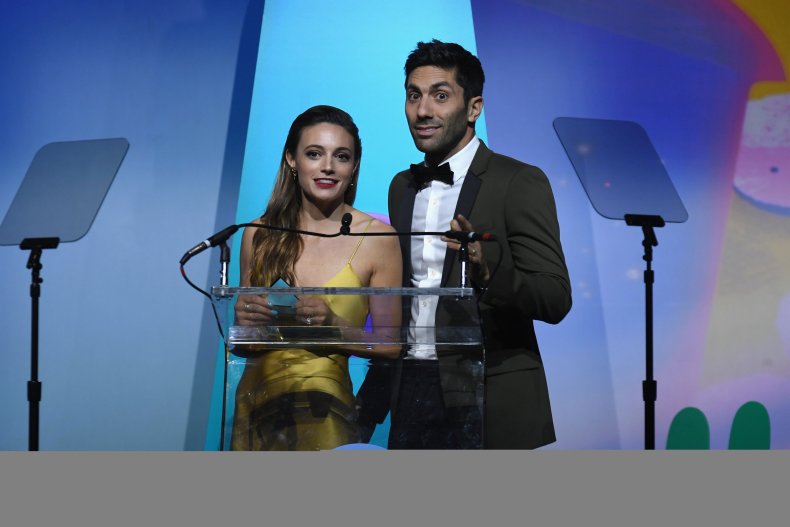 Now, the couple advocates for parents, couples and young adults in their Facebook web series We Need To Talk. In lighthearted clips, the couple conquers topics from "clingy partners" to cheating and grooming habits.
The pair also actively creates content for ATTN, a Los Angeles media company dedicated to social activism.
Perlongo has appeared on Catfish before. She's given brief input via video chat when Shulman calls home from the road and appeared in one Catfish meeting last season.
Schulman joked about Joseph's absence on the Wednesday episode saying "he had 'more important things to do,'" in a tweet. At the time of filming, Joseph was filming a Ted Talk in France, according to the episode's first trailer.
Schulman asked judgemental viewers not to hound Perlongo for her appearance. "For everybody out there getting to Tweet, like, 'Who dis bitch…' save it," Shulman said in the trailer.
The episode will follow Angel as she tries to decide between two on-and-off boyfriends, one in real life, and one on the internet. The couple will speak with Angel's friend Cece, who Schulman implies could be the Catfish.
Schulman became the host and executive producer of Catfish after his 2010 documentary of the same name became a viral phenomenon. In the documentary, Schulman traveled to meet his own Catfish, who was nothing like he'd expected her to be.
Perlongo is a freelance writer. She aims her writing focus on the millennial generation, according to her LinkedIn. She currently works as a freelance creative director.