Here Is How a DOJ Special Task Force Protects Election Workers From Threats
The Department of Justice's Election Threats Task Force on Friday has charged its first case since it was established in June last year to protect election workers nationwide from threats.
Chad Stark, 54, from Leander, Texas was arrested Friday morning and charged with one count of communicating interstate threats after allegedly posting a message on Craigslist that called for killing an election official in Georgia, according to a statement by the DOJ. The department did not name the election official.
In the message entitled "Georgia Patriots it's time to kill [Official A] the Chinese agent - $10,000", Stark allegedly called for invoking the Second Amendment and took a hit at COVID mask mandates and local law enforcement for the way they handled "Antifa" and Black Lives Matter.
According to his indictment document, Stark allegedly threatened to kill elections and local government officials to "take back our country by force we can no longer wait on the corrupt law enforcement in the corrupt courts."
"Georgia Patriots it's time for us to take back our state from these Lawless treasonous traitors. It's time to put a bullet in the treasonous Chinese [Official A]," the message said. "Then we work our way down to [Official B] the local and federal corrupt judges."
The message continued: "If we want our country back we have to exterminate these people. One good loyal Patriot deer hunter in camo and a rifle can send a very clear message to these corrupt governors.. militia up Georgia it's time to spill blood...we need to pay a visit to [Official C] and her family as well and put a bullet her behind the ears."
" We're going to make examples of traitors to our country...death to you and all you communist friends," it concluded.
Stark made his initial appearance before a federal courthouse in Austin, Texas, on Friday afternoon. He faces up to five years in prison if convicted, according to the DOJ.
The task force was announced by Attorney General Merrick Garland and launched by Deputy Attorney General Lisa Monaco to "address threats of violence against election workers and to ensure that all election workers—whether elected, appointed or volunteer — are able to do their jobs free from threats and intimidation."
"We are primarily seeing threats coming in as emails, text messages, voice mails or calls, or commentary on social media," John Keller, Principal Deputy Chief of Justice Department's Public Integrity Section, said in a statement sent to Newsweek on Friday.
The task force was established after a "significant increase" in violent threats against election workers nationwide, according to a June memo by the Justice Department's Office of the Deputy Attorney General.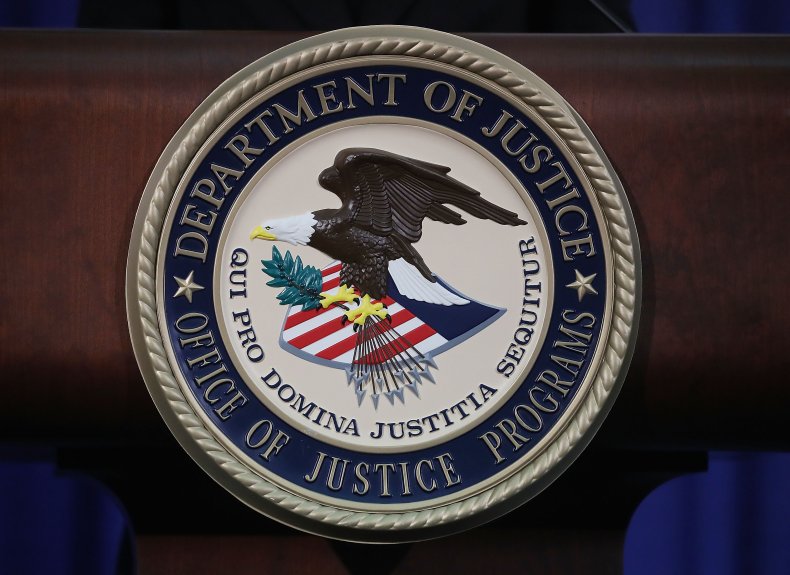 "A threat to any election official, worker, or volunteer is, at bottom, a threat to democracy," the memo read. "Election officials must be permitted to do their jobs free from improper partisan influence, physical threats, or any other conduct designed to intimidate. The Department of Justice has a long history of protecting every American's right to vote, and will continue to do so."
The task force cooperates with the FBI, local law enforcement, U.S. Attorney's offices and the election community nationwide to carry out these protections. Reports of threats are typically investigated and prosecuted where appropriate, the DOJ said.
Other entities within the DOJ also work together to ensure the safety of election workers, including the Computer Crime and Intellectual Property Section of the Criminal Division, and the Civil Rights Division.
The task force also makes sure it assesses threat mitigation in reported threats against election workers. This means that victim outreach and FBI intervention are considered when appropriate, and "when a matter does rise to the level of criminal threat."