Here Is Netflix's Top 10 This Weekend, to Inspire Your Memorial Day Binge Watch
If you haven't been paying close attention to your Netflix account, you may not have noticed that each day, the streaming service presents a Top 10 summary of the most popular shows and movies.
What's really great about this feature is that Netflix curates the Top 10 often enough that the options change. Last week, the group was led by film The Wrong Missy. This week, the top choice is very different. So you're constantly getting a sense of what other users are watching and can get a sense of what everyone's going to be talking about for the next few days.
If you're looking for something great to watch this Memorial Day weekend, you might want to check out what made the most-popular rankings, whether it's something new or old. Here are the shows and films in Netflix's Top 10 on Friday: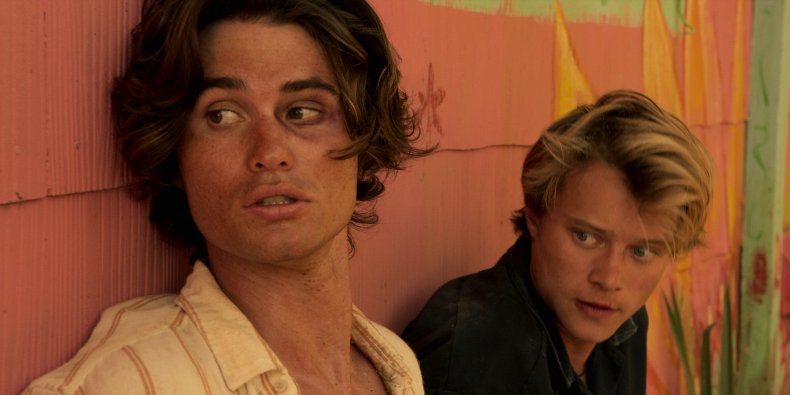 Avatar: The Last Airbender
Fans of this classic animated show are rejoicing at its recent addition to Netflix, which helps explain how it jumped to being the #1 streamed series in the U.S. this week. The series is appropriate for children and adults, making it a perfect family stream this weekend, and in the weeks to come.
Sweet Magnolias
Netflix has been teasing the release of Sweet Magnolias for some time, and it appears fans are already dying for Season 2. The show hasn't even been out a week and some viewers have already finished Season 1 and made their hunger for a second season known. The series follows a group of friends living in a small Southern town as they navigate their lives.
Riverdale
This teen drama needs little explanation because of just how popular it is. Riverdale is a tense drama, a comedy and a teen thriller all at once, and it will pull you deep into the secrets of the titular town. Expect this one to remain in the Top 10 for a while—new episodes of the CW series were added to Netflix recently, and the fans are serious die-hards.
Dead to Me
Season 2 of Dead to Me started streaming last week, and—judging from many of the reactions on social media—fans aren't disappointed. The series picks up from a major Season 1 cliffhanger and watches Judy and Jen solve a serious problem that stands before them. (Apologies for being vague, we just want to avoid spoilers—like we said, season 2 only debuted last week!) The show is part comedy and part suspenseful, and it blends the two beautifully.
The Wrong Missy
This comedy takes viewers on a Hawaiian vacation with the lead character, Tim (played by David Spade), who accidentally invites the wrong girl on his romantic vacation. Viewers are split on whether the movie is perfect or tacky, based on the Twitter chatter we've seen.
The Flash
Both a mystery and an action/adventure series, The Flash should be familiar at this point—after all, Season 6(!) just made its way onto Netflix. Even if you haven't been following the CW comic-book adaptation since the beginning, odds are you know the most important thing about the DC superhero: He's really fast.
White Lines
Here we have another mystery series. Set in the city of Ibiza, White Lines follows a young woman (played by Laura Haddock) who tries to solve her brother's disappearance and subsequent death.
Outer Banks
Hey, another teen mystery! This 10-episode series has been the talk of the internet since its premiere. It follows four friends who are searching for hidden treasure, and, you guessed it, there's also a family member who has disappeared.
Soul Surfer
The 2011 movie that fictionalizes the life of surfer Bethany Hamilton is now streaming, and viewers are diving back in. You'll likely remember the viral story: Hamilton lost her arm to a shark while surfing, but her journey didn't stop there.
Public Enemies
Director Michael Mann's 2009 film is also streaming on Netflix now and takes viewers deep into the story of John Dillinger, one of America's most iconic bank robbers, played by Johnny Depp.