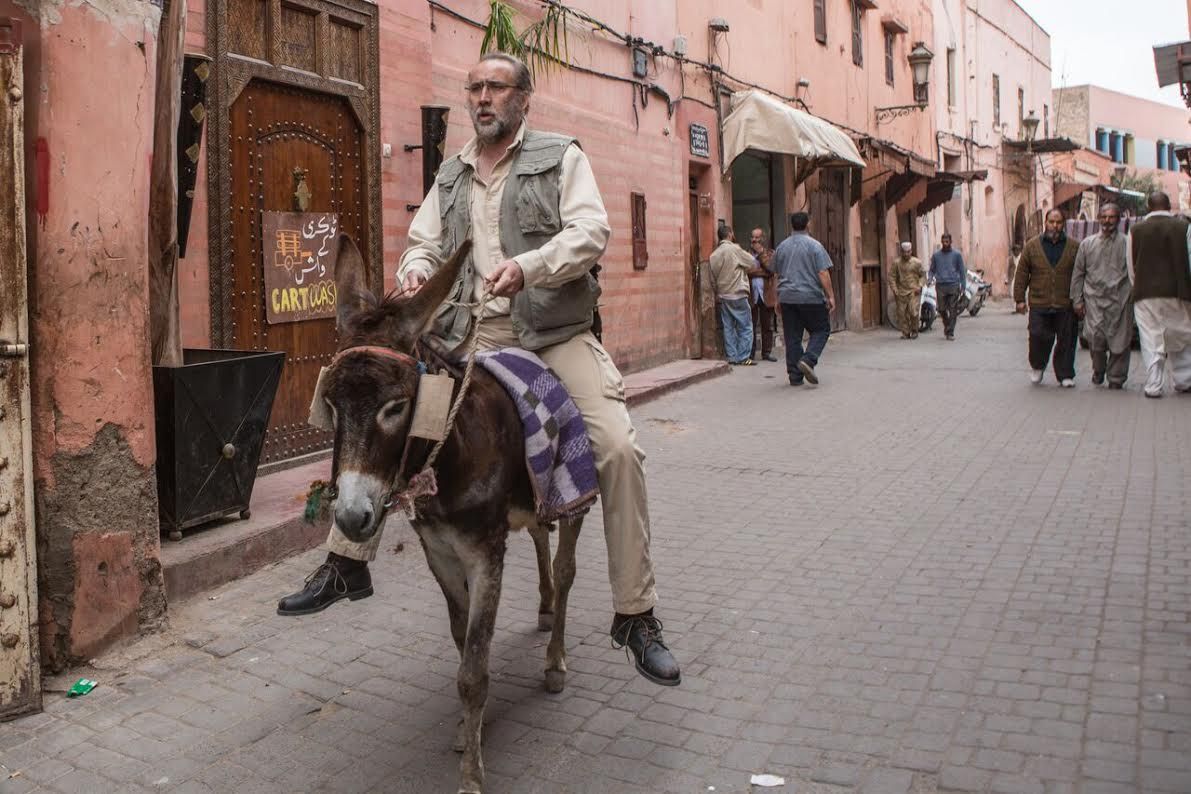 Here is a picture of Nicolas Cage wearing cargo pants while riding a damn donkey.
See it? That's him right there. Academy Award winner Nicolas Cage. He's the one on the donkey. In cargo pants.
The photo is a still image from the upcoming comedy Army of One, in which the National Treasure actor plays a "modern day Don Quixote" on a wild quest to capture Osama bin Laden. The character receives a vision from God and then embarks on a trip to Pakistan for that purpose. Cage stars alongside Russell Brand and Wendi McLendon-Covey—and, apparently, a donkey.
The script is loosely based on the GQ story "Army of One"—about a real-life ex-con who set off for Pakistan in search of the terrorist mastermind—and is directed by Larry Charles, the same guy who directed Borat.
While Cage's choices of roles are sometimes considered baffling, he seems to really like playing characters embarking on mad, obsessive quests, as evidenced by National Treasure, The Wicker Man, Pay the Ghost and Drive Angry, in which he breaks out of hell to avenge his daughter's death.
The movie is out on digital HD in November. In the meantime, you can read our 2015 interview with Nicolas Cage, wherein he discusses becoming an internet sensation and saying no to Lord of the Rings.