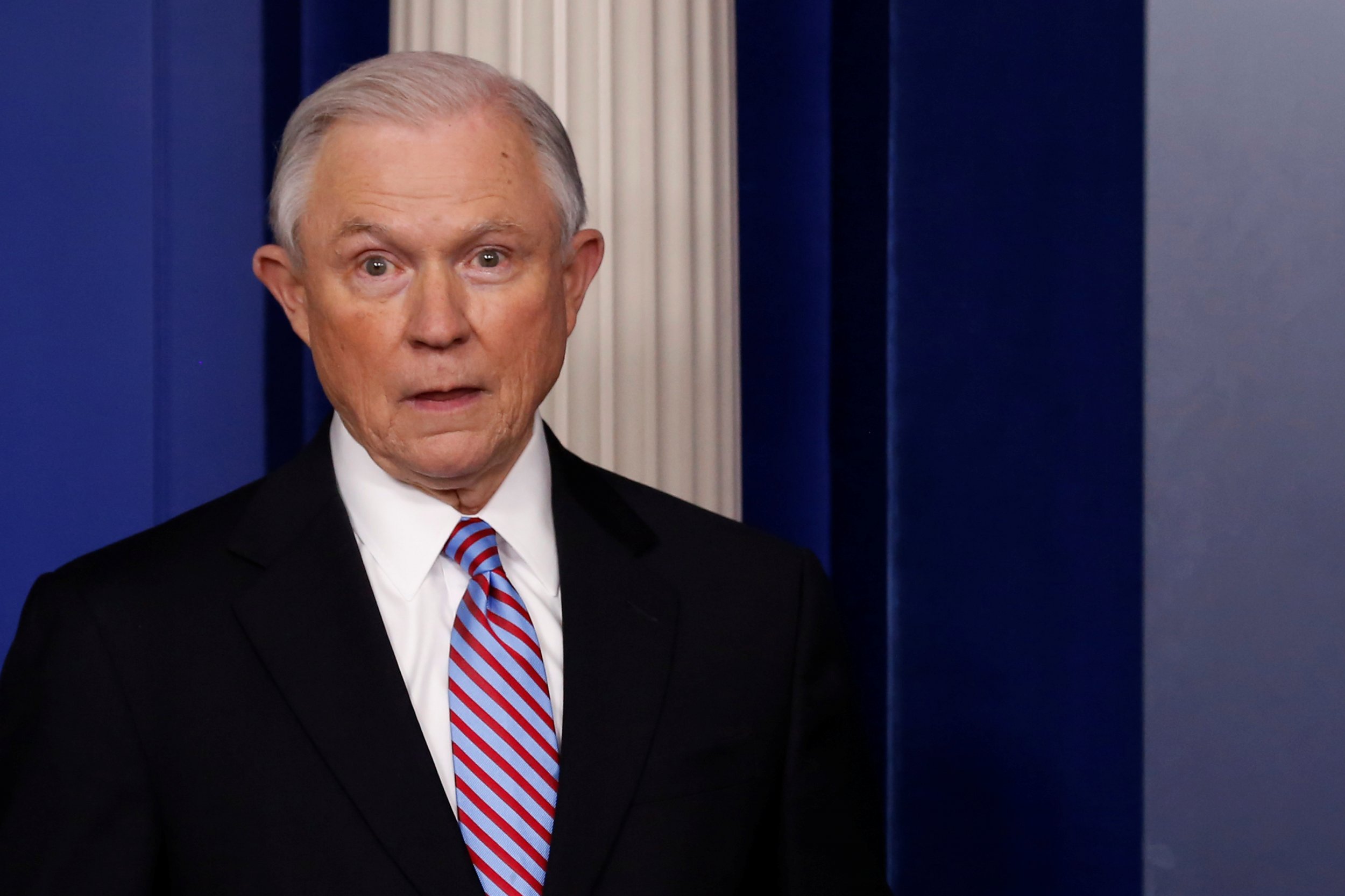 Attorney General Jeff Sessions announced in a press conference Monday that the U.S. government planned actions—most notably the pulling of federal funds—against so-called sanctuary cities and states for undocumented immigrants.
Sessions slammed the cities and states that flout federal orders by refusing to arrest or detain undocumented immigrants. The attorney general was reaffirming a longstanding position for the administration of President Donald Trump. In the news conference, Sessions painted a picture of violent criminals on the loose, stating that "countless Americans would be alive today" if it weren't for sanctuary cities and states.
"Such policies cannot continue," Sessions said. "They make our nation less safe by putting dangerous criminals back on the streets."
U.S. Immigration and Customs Enforcement (ICE) released last week its first Declined Detainer Outcome Report, a new weekly document that outlines which jurisdictions choose not to cooperate with ICE requests. The first Declined Detainer Outcome Report also noted 118 jurisdictions that "have enacted policies which limit cooperation with ICE." In other words, it laid out which jurisdictions it considered to be providing some form of sanctuary to undocumented immigrants. (The list can be found on pages 23-33 on the report.)
There's no standard definition for what makes a city or state a sanctuary, so lists can vary wildly. The Center for Immigration Studies, a far-right organization the Southern Poverty Law Center has slammed for white nationalist ties, has at times listed as many as 300 sanctuary cities.
Sessions noted that moving forward, any city applying for a Department of Justice grant would have to be certified as a non-sanctuary city in order to get funding. The department is scheduled to issue more than $4 billion in grants this year.
"We intend to use all the lawful authorities we have to make sure our state and local officials... are in sync with the federal government," Sessions said.
Check out the map below from Graphiq, which outlines the areas in the U.S. that could be most affected by the pulled funding.