Here in the South, HIV/AIDS Is Killing in the Shadows Like It's 1989. We Have to Break the Stigma | Opinion
"Atlanta OKs Emergency Funding for AIDS/HIV Housing to Avert Crisis," said the Atlanta Journal Constitution. "There Aren't Enough Doctors to Treat HIV in the South" wrote the Pew Charitable Trusts. "North and South Carolina Team Up to Take on Interstate HIV Epidemic," reported the Aiken Standard. If you think these headlines were from 1989, you'd be wrong—they're from the past two years. While we've made tremendous progress in the fight against HIV, the epidemic is still very real for too many, particularly in the South.
Some states, like New York, have managed to drastically reduce the number of new infections. Last year, the New York State Department of Health announced that 2,157 New Yorkers were newly diagnosed with HIV in 2017. That's down 22 percent from 2013 and down an incredible 64 percent from 2001, when HIV case reporting began.
But that's not the case for all of the country. In Alabama, the Centers for Disease Control and Prevention (CDC) reports a 9 percent increase in new diagnoses since 2013. This increase is a result of intransigent social, cultural and political barriers that are unique to Southern states like Alabama.
More than half of all new HIV infections in the United States are in the South and among black and Latinx people. Despite being home to only 38 percent of the country's population, Southern states experienced 52 percent of new HIV infections in 2017. The CDC has asserted that if conditions remain the same, one in two gay black men in the United States will be diagnosed with HIV in their lifetimes.
President Donald Trump recently set an ambitious goal for the nation: ending new transmission of HIV by 2030. In places like New York, that goal seems realistic for two primary reasons: Policymakers have given more money toward HIV prevention and care in New York, and people living with HIV there have access to more mental health and community resources to combat stigma.
Meanwhile, Southern states receive at least $200 less per person in federal funding for HIV prevention/care than other states, and just last year the governor of Alabama refused to accept federal grant funding to help fight HIV because the word "gay" was written in the legislation.
If Trump's goal is to be even remotely reachable in the South, we need increased federal funding, as well as a sustained and comprehensive effort to bring together the entire community of allies, advocates, scientists and policymakers to address stigma head on.
I grew up in North Carolina, a state that ranks sixth in the nation in new HIV infections, but as a child the epidemic was invisible to me. We didn't hear about it in church, and we didn't talk about it in school. If I watched Rent, I would have thought HIV and AIDS was a challenge only in New York City and San Francisco. It wasn't until I went to college and wrote my senior thesis on HIV in Alabama that my eyes were opened to what was really happening. The face of the HIV epidemic is no longer young white men in urban areas—it's me.
For my thesis research, I interviewed pastors from all corners of Alabama who helped shed light on why I never understood the scope of the HIV epidemic growing up. They had little interest in comprehending the failures of the public health system, or learning about the psychological effects of living in the shadows. To them, HIV was simply a punishment from God. Those living with HIV in the South have had their spirits broken, and for many—especially Black and Latinx men—the church hasn't been available as a spiritual base. How can our faith leaders, trained to comfort us with the word of God in our most challenging times, abandon their parishioners in their greatest moment of need? How can a community reject someone who is sick?
Later, when I became a pastor, I did home visits in Alabama with families that refused to speak to their dying sons. I prayed with a hospitalized man in Atlanta who was unable to look anyone in the eye because of the psychological abuse he's endured living with HIV.
This is unacceptable.
We've developed extraordinarily effective new medicines, but science alone cannot end the HIV epidemic. It won't stop people from giving us hateful looks, rejecting us in health care settings or turning us away from church.
Today, on August 20, the Southern AIDS Coalition is hosting the first-ever Southern HIV/AIDS Awareness Day (SHAAD). We are building a national movement to raise red flags around the staggering rates of comorbidity and how poverty impacts HIV infections. We want to make people think about why certain communities are being impacted by HIV more than others, and why those communities are being forgotten.
As I faith leader, I believed we must pull the margins of society to the center of our Sunday morning conversations, and that's exactly what SHAAD is trying to do for communities across the South.
We're not acting alone. Longtime advocates from the private sector and national advocacy groups, like AIDS United and the National Association of County and City Health Officials, have been addressing this issue for some time. The private sector is using its platform to help address stigma, as well as play a role in addressing these issues.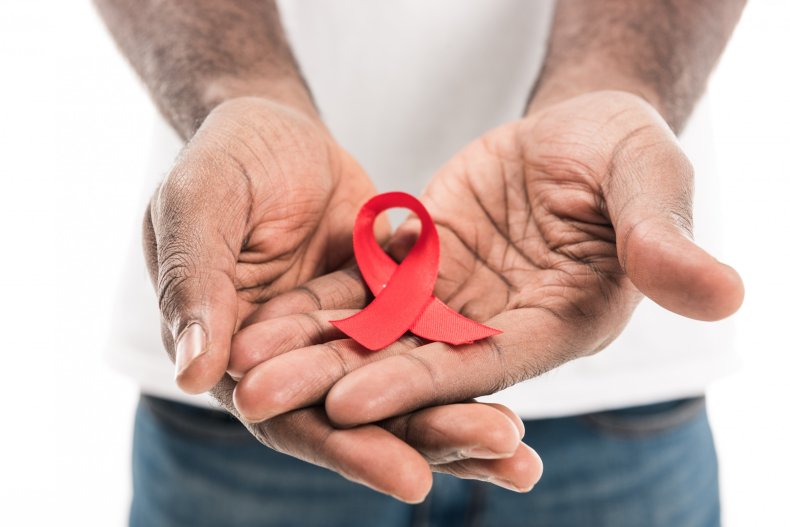 The COMPASS initiative from Gilead Sciences, which helps supports the Southern AIDS Coalition, represents a multimillion-dollar philanthropic investment in the South designed to lift up and fund a range of programs that are fighting the epidemic. COMPASS is making it possible to scale community-driven solutions that combat stigma and increase awareness in nine states. Programs like the Southern AIDS Coalition YOUnity workshops, which gives people living with HIV a new toolkit to talk about stigma, were once happening only in Alabama and are now being piloted in several states.
More federal funding won't arrive tomorrow, systemic racism won't disappear overnight, and a cure to HIV isn't around the corner. The front lines of the HIV epidemic are in the South, and we need a sustained, inclusive community effort to properly address it. Starting this year, Southern HIV/AIDS Awareness Day is a time to remind Americans living with HIV that they are loved, that help is available to them, and there is lots to be hopeful about. If you hear something that bothers you, speak up. Each of us has a role in stopping stigma.
As a young priest, I ministered at a hospital in Alabama. I met an HIV-positive man bound to a wheelchair and so paralyzed by shame, guilt and fear of his condition that he could not look me in the eyes. This country cannot wait another day mired in fear. All of us need to look up, stare this problem in the face and embrace the more than 511,400 people living with HIV in the South. Together, we will improve the lives of those living with HIV and stop the epidemic, and that journey begins today.
Aquarius Gilmer is senior manager of government relations for the Southern AIDS Coalition.