Here's the Best Gear to Buy This Summer - Tried and Tested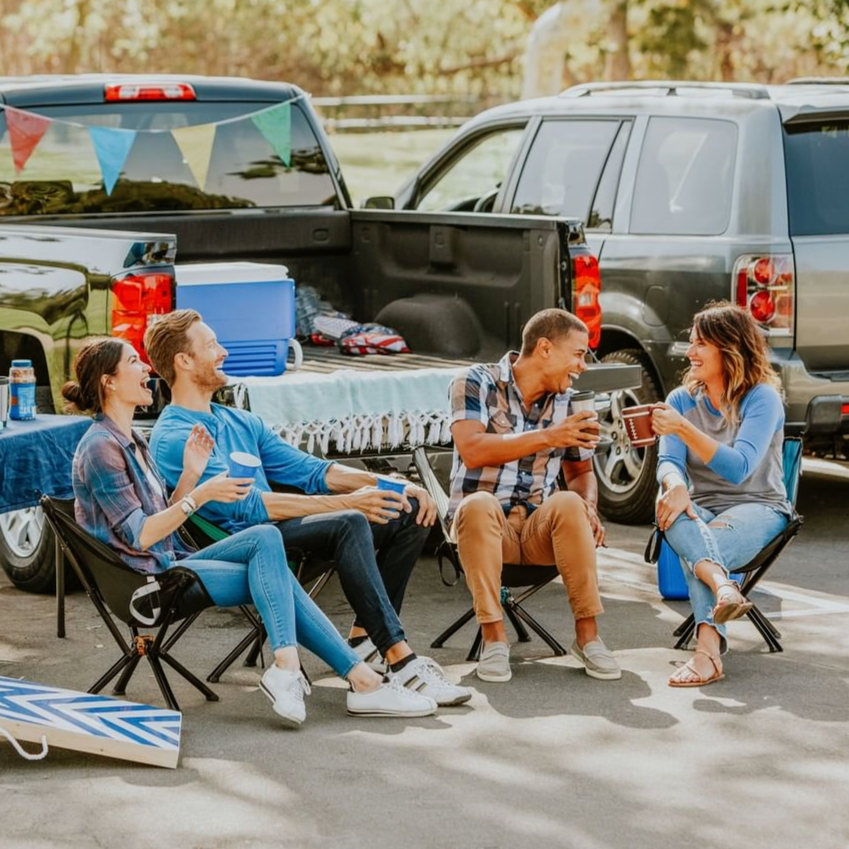 Here is the best summer gear you can buy, from tech and backyard upgrades to dog accessories, clothing and cars.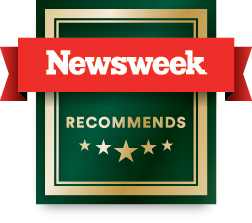 We spent the past several months testing out the best summer gear to narrow it down to 22 of the best upgrades and favorites that we could find.
This required simulating a road trip, testing ready-to-drink cocktails, checking out camping gear and more. We've gone hands-on with everything on this list to make sure it is worth buying.
Here are our top picks for summer 2021. This is the gear we are using and the upgrades we recommend to our family and friends.
Read on for more on each of these items and why we love them for summer 2021.
Rumpl Original Puffy Blanket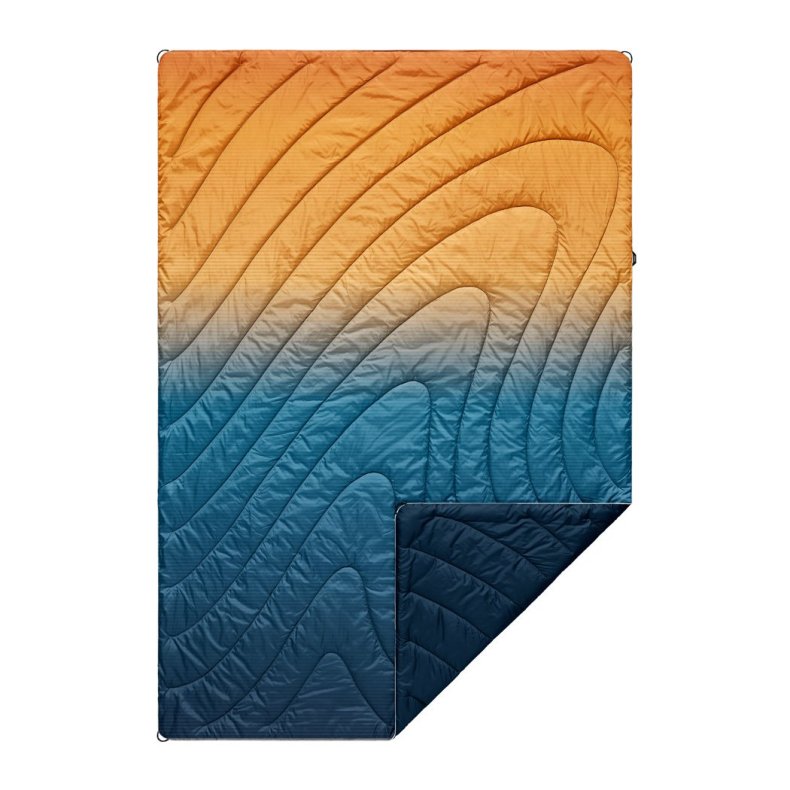 The Rumpl Original Puffy Blanket is super soft, keeps you toasty and packs easily so that you can always have it with you. We love the way this blanket feels wrapped around us indoors or on a chilly evening outside. The blanket is constructed with 100 percent post-consumer recycled material for its polyester shell and insulation. The Cape Clip on the one-person blanket size makes it easy to keep on as you get up and walk around.
Mophie Powerstation Go Rugged AC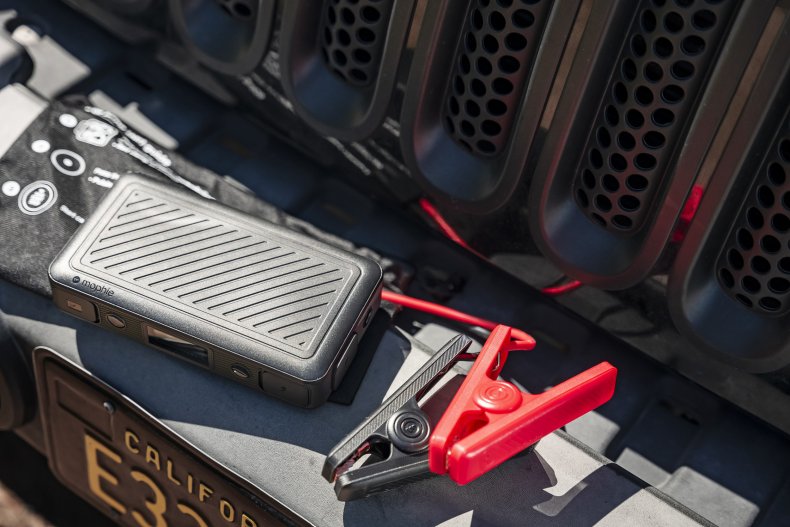 The Mophie Powerstation Go Rugged AC is a portable battery that can charge your phone, laptops and even power many devices that plug into a standard wall outlet. This battery can jump-start your car, truck or full-size SUV if the vehicle battery dies. We used this to jump-start a Ford Fusion earlier this summer and to inflate basketballs and other items.
Cliq Chair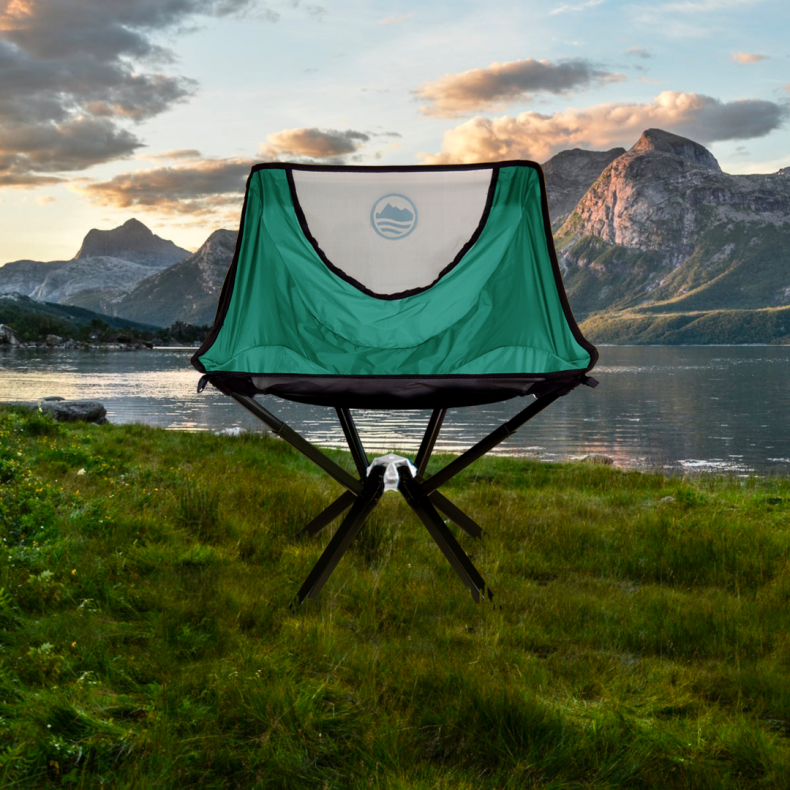 The Cliq Chair is an amazing camping chair that folds up to about the size of a large water bottle. The small proportions makes it easy to carry with you or to keep in your trunk. It unfolds and sets up in seconds and collapses just as easily when you are ready to go. The Cliq is comfortable and sturdy while in use. One chair is a great start, but you will likely be looking to replace all your camping seating after you use a Cliq. Even when we aren't camping, it's nice to keep in a trunk so there is always a chair handy.
iFixit Minnow Driver Kit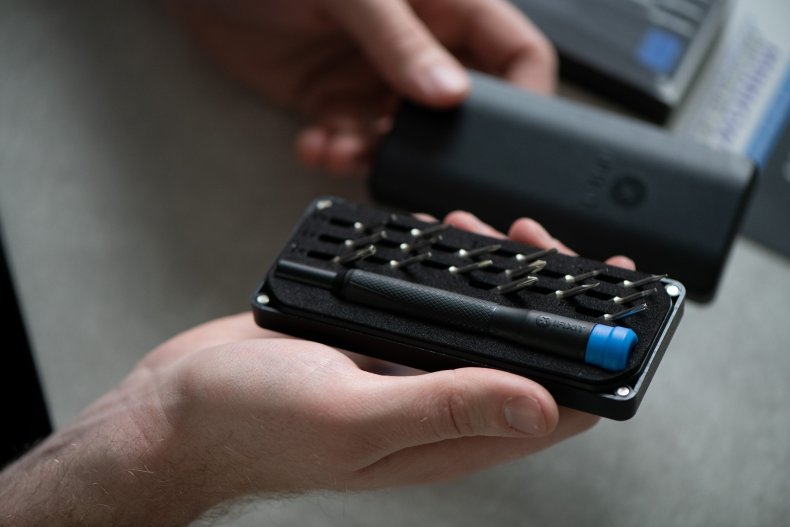 The iFixit Minnow Driver Kit is a perfect small tool kit to toss in the car when you head out for summer vacation. It includes 16 precision bits and a 4 mm driver. You receive all the standard bits, as well as those that will get you into a MacBook, iPhone or other gadgets. Plus, it includes a SIM eject tool. While you may only need a few of these drivers, being able to perform surgery while on the go might be the difference between a happy camper and an expensive replacement.
Wilderdog Waterproof Collar and Leash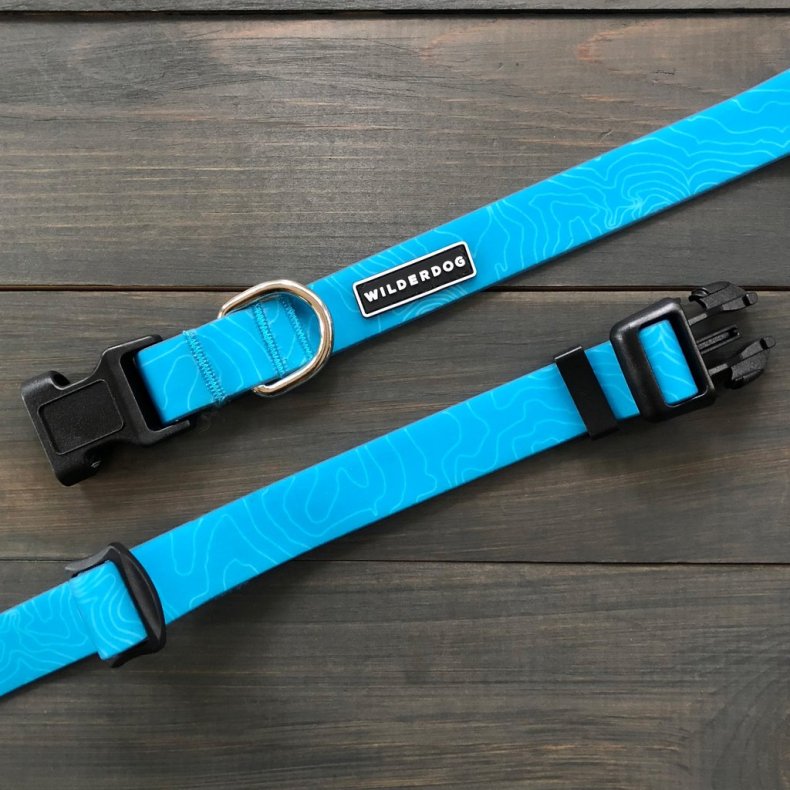 The Wilderdog waterproof collection includes a leash and collar designed to take your dog to the beach or to the river. If they are going to get wet, then this collar and leash (purchased separately) are perfect. The rubber coating keeps water and dirt off the collar, and they're easy to wash so that they don't start stinking. The teal color really pops on our Golden Retriever.
Waterfield Designs Outbound Canvas Tote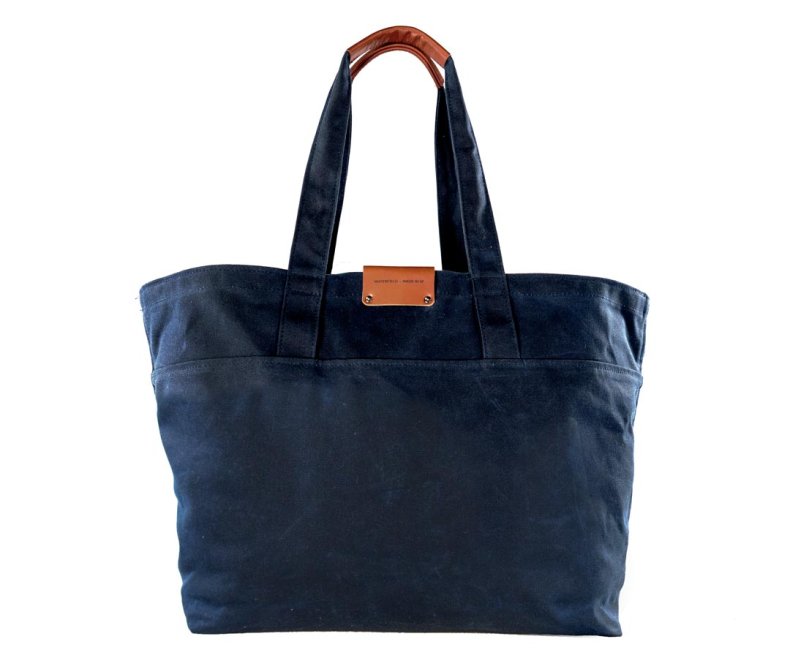 The Waterfield Designs Outbound Canvas Tote is the perfect summer bag. This waxed canvas tote holds everything you need for a day at the beach or a random trip to a friend's house. The blue color option is stunning and gets compliments everywhere we take it. The large size holds up to 34.5 liters. There are two interior pockets, leather handle grips and a leather bottom. The handles are long enough to use on your shoulder but also short enough so that the bag doesn't drag on the ground when you tote it by hand. We also love using this to carry things around town and on random road trips.
Ultimate Ears Hyperboom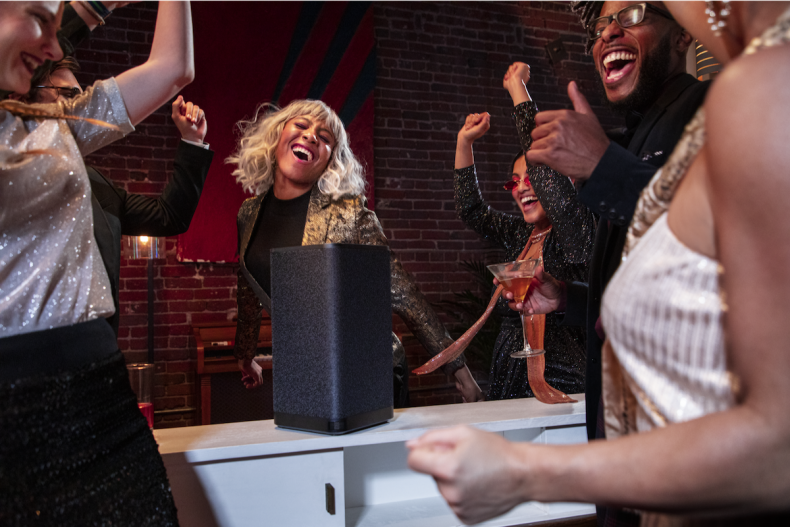 The Ultimate Ears Hyperboom speaker is an amazing choice for your summer sound system upgrade. It sounds great, it is loud and it is portable. Instead of setting up speakers, get the Hyperboom, and you have an instant sound system for your backyard party, and to take your tunes to the beach or the bonfire and anywhere else you want to go. Up to four people can play music at once. The speaker is splashproof, so it can stand up to a party that gets a little crazy. We like that despite its size, the handle makes it easy to carry, and it's loud enough to fill a large backyard.
Sand Cloud Towels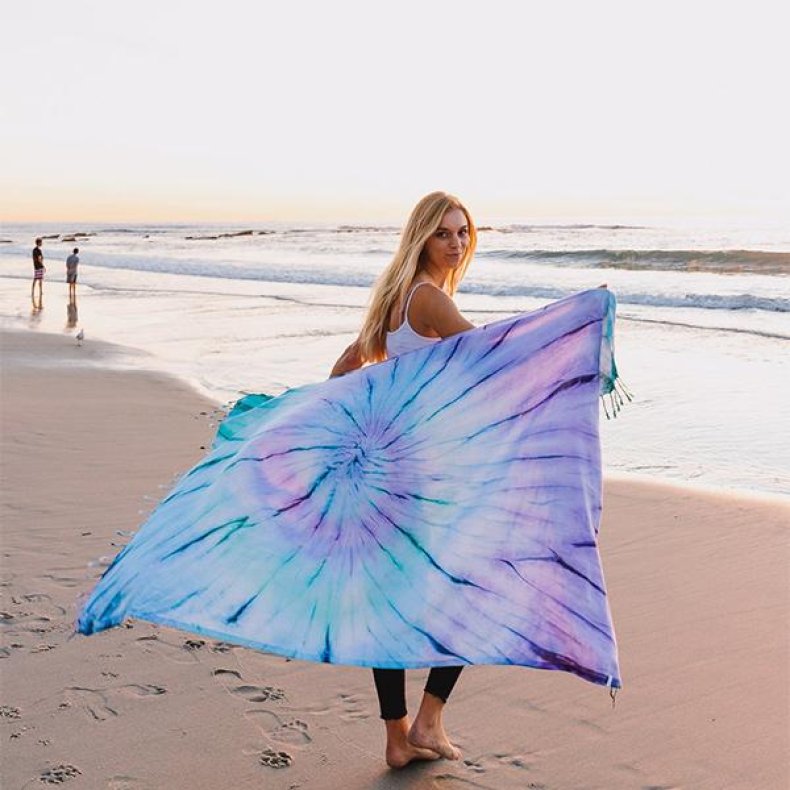 Sand Cloud towels are thin and light, making them easy to pack into your bag for the beach. They are also incredibly absorbent and dry up to three times faster than a normal beach towel, according to the company. We love that they leave the sand on the beach and don't track it back to your bag, home or washing machine. The towels are available in standard size or extra-large, and you can use them to dry off or as beach blankets.
Howler Brothers Boardshorts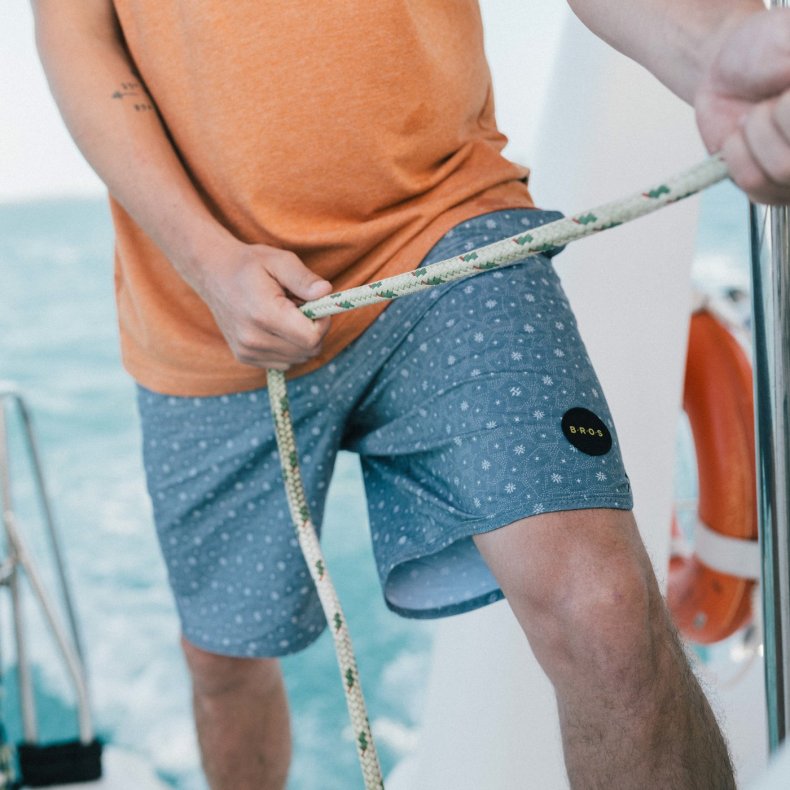 Howler Brothers boardshorts look great and are available in an array of colors and styles. We tested out the Stretch Vaquero Boardshorts in the Little Agave: Night Blue color. These boardshorts are comfortable and include a coin pocket as well as a tie-down rear pocket. The front pockets are mesh, so they drain quickly if you take these shorts into the water. Whether you plan to swim in them or just want something cool looking for a hot day, check out the whole lineup from Howler Brothers. We love the print and the feel of these shorts.
Solo Stove Bonfire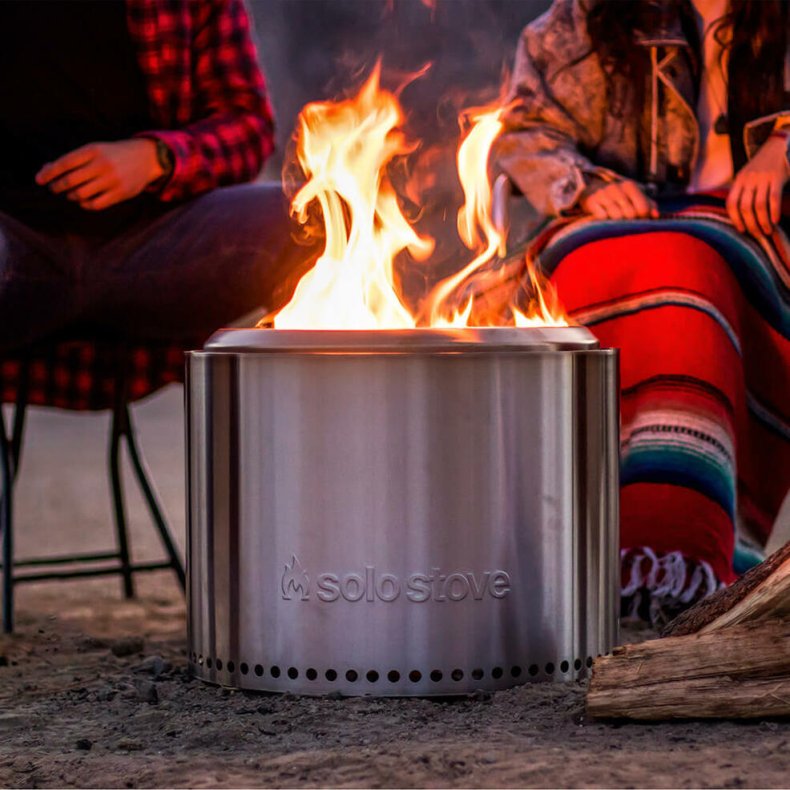 The Solo Stove Bonfire is an epic backyard upgrade for summer. This fancy firepit keeps smoke from flying in your face while you are enjoying a real fire with real wood. The design helps keep your fire going for longer, and at the end, there is less ash to deal with than in a typical campfire. This fits logs up to 16 inches long, and there are no special fuels to use—just grab your Solo Stove Bonfire and some wood, and you are ready to go. We can't imagine a campfire without the Solo Stove.
UAG Standard Issue 18-Liter Back Pack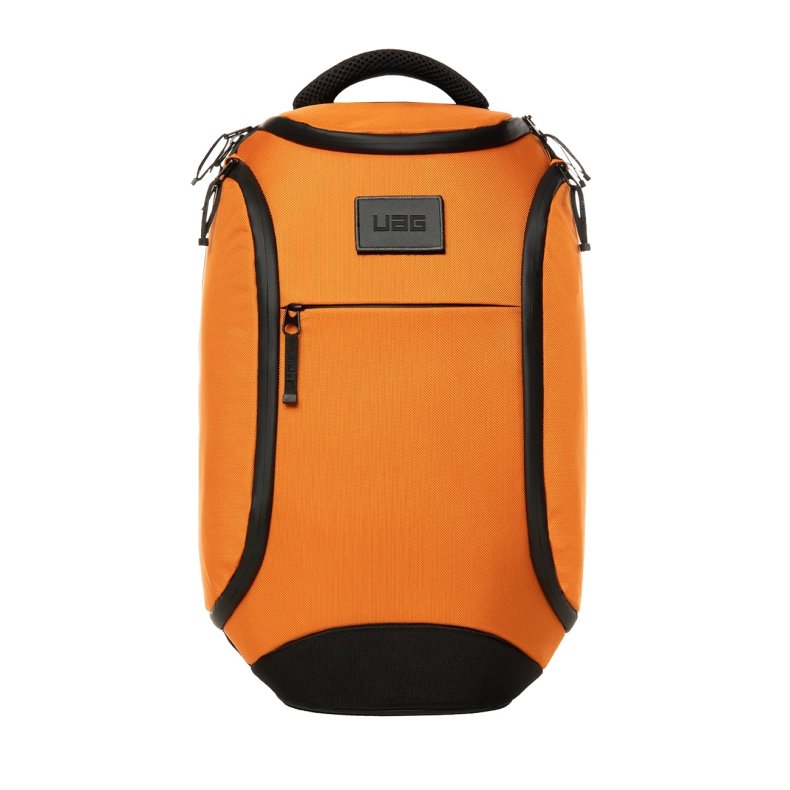 The UAG Standard Issue 18-Liter Back Pack is the perfect companion for day trips. We love the bright orange color option and the smart storage. There is a dedicated laptop area, side pockets with loads of organization, a spot for your sunglasses and a front pocket for cables and other small items. The main compartment can also hold a tablet, all your various accessories and a change of clothes. This is our favorite backpack of 2021.
Pixel 4a With 5G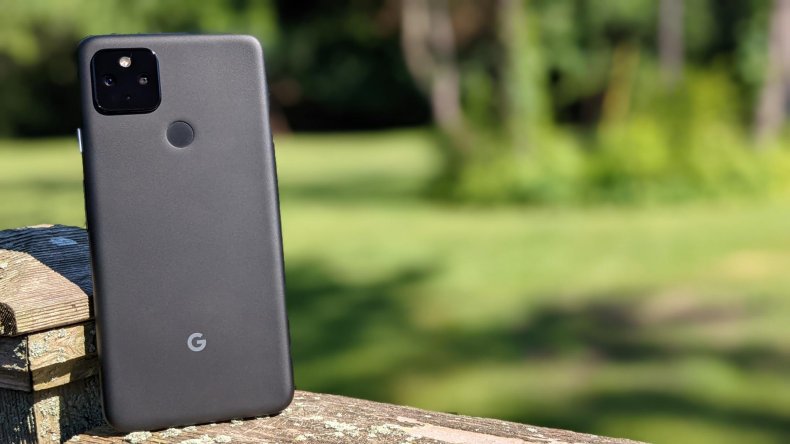 The Pixel 4a with 5G is the perfect summer phone upgrade, with outstanding battery life, a great camera to capture warm-weather memories and 5G support for fast connectivity on most carriers. We love the interstellar Night Sight photos in low light and the stunning photos it captures. This phone will seriously upgrade your photography for social media or for remembering the fun you had later. It also includes a big, beautiful screen, a headphone jack and great speakers.
Buy at Google.
BeatBox Hard Punch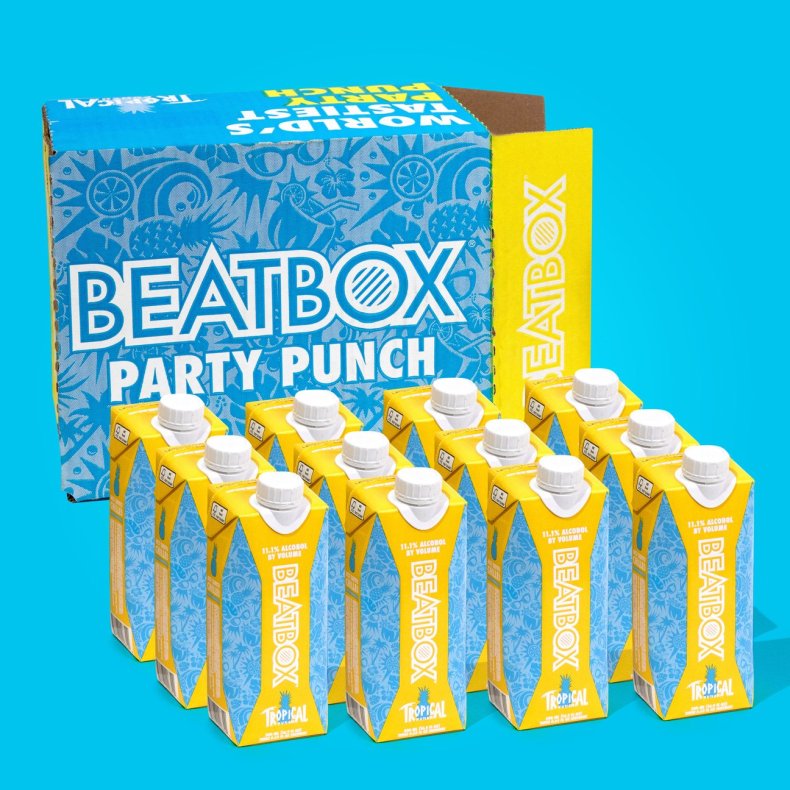 BeatBox Hard Punch is a fruity drink that is 11.1 percent alcohol by volume (ABV). This is a tasty beverage that is available in an array of flavors. We are partial to the Tropical Punch. This low-calorie (130 calories per serving for Tropical Punch) drink is also gluten-free and vegan. You can order this online or find it locally at many retailers.
Ranch Rider Ready to Drink Cocktails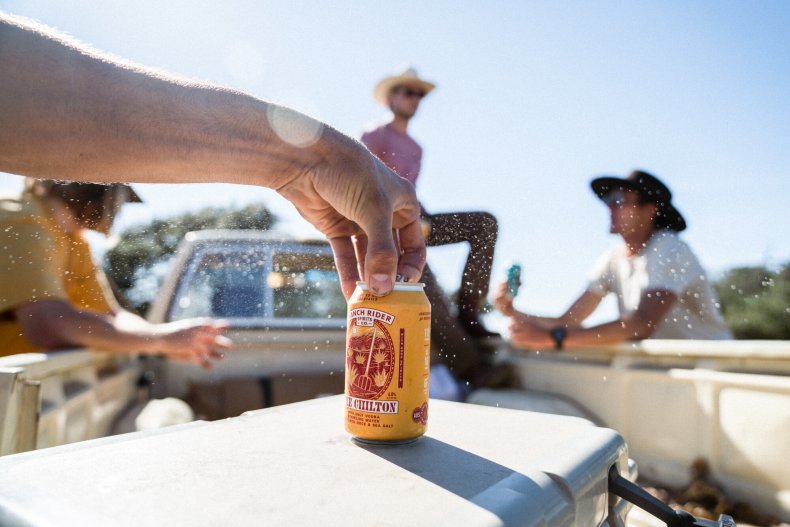 Ranch Rider's ready to drink cocktails are delicious and refreshing. Our favorite is Ranch Water, which is reposado tequila, sparkling water and real lime juice. This simple combination is perfect at the end of a hot day or in the middle of a busy project. The Chilton is also tasty with a mix of vodka, sparkling water, real lemon juice and sea salt.
2021 Chevrolet Tahoe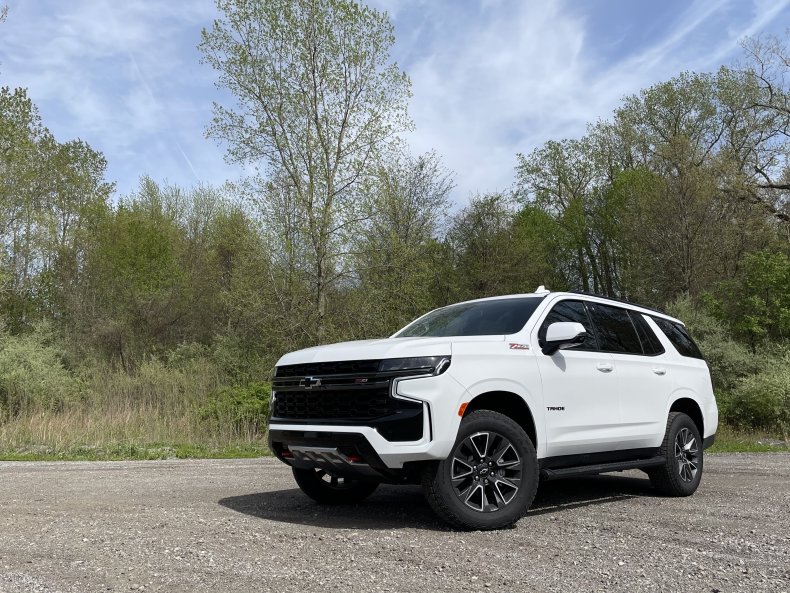 We tested the three-row Chevy Tahoe with Z71 trim and loved its looks. Inside there is a lot of room for the driver and passenger, plus wireless Apple CarPlay support that makes it easy to listen to music and get directions. In the backseat of this model are two screens to keep kids entertained while on the road. If you are looking for an SUV upgrade, the Tahoe is one that you need to check out.
2021 Lexus LC Convertible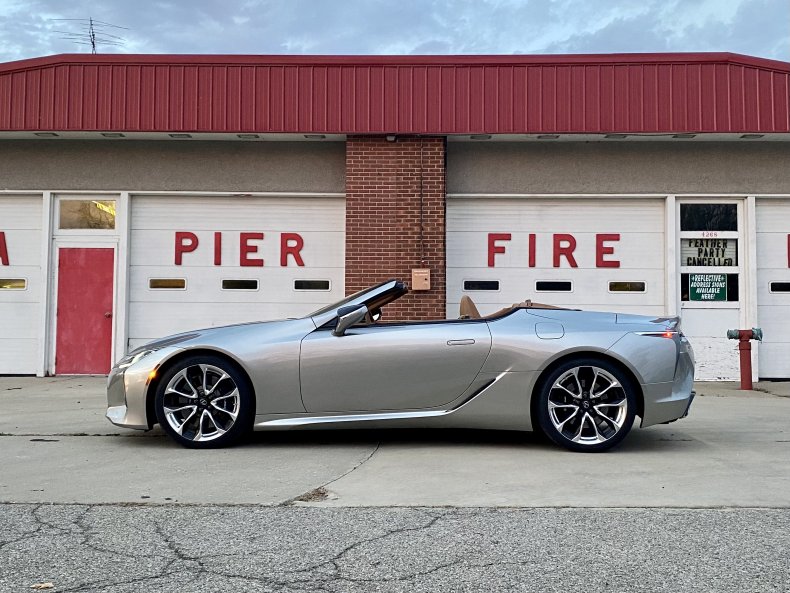 Nothing says summer like a convertible. We love the looks of the Lexus LC Convertible and its Mark Levinson sound system that pumps out the tunes you need while cruising with the top down. While this appears like it is all sport, it's actually very comfortable for longer rides, and there is enough room to pack a few small bags for a two-person summer getaway.
Michelin CrossClimate2 Tires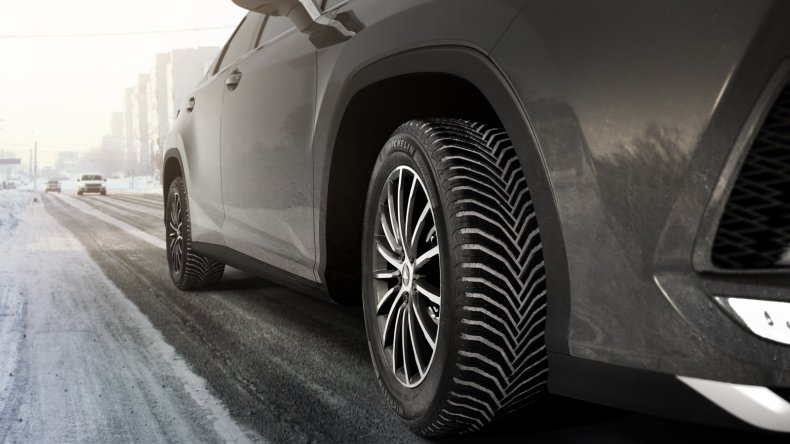 Before you head out on a long summer road trip, it's important to make sure your tires are safe and in good condition. We replaced an old set with the Michelin CrossClimate2 tires and noticed a difference immediately. They look great, and the V-formation tread is eye-catching as well as important for better contact with the road. These all-season tires perform great on bright sunny days and during drenching summer downpours.
BFGoodrich All-Terrain T/A KO2 Tires
With warmer weather in the midwest, it is the perfect time to go offroad. We had the opportunity to test the BFGoodrich All-Terrain A/T KO2 tires on our CJ and just had to get it dirty as soon as they were mounted. These tires deliver impressive grip off-road, allowing us to tackle tougher challenges than we could on our older tires. We sized up to get a little more lit as well. Despite the knobby look and off-road chops, these tires handle well on the road. We didn't experience any increased noise like you can get with some off-road tires while driving at highway speeds. This is one of our favorite upgrades, even if it means we're spending more on car washes.
Theragun Mini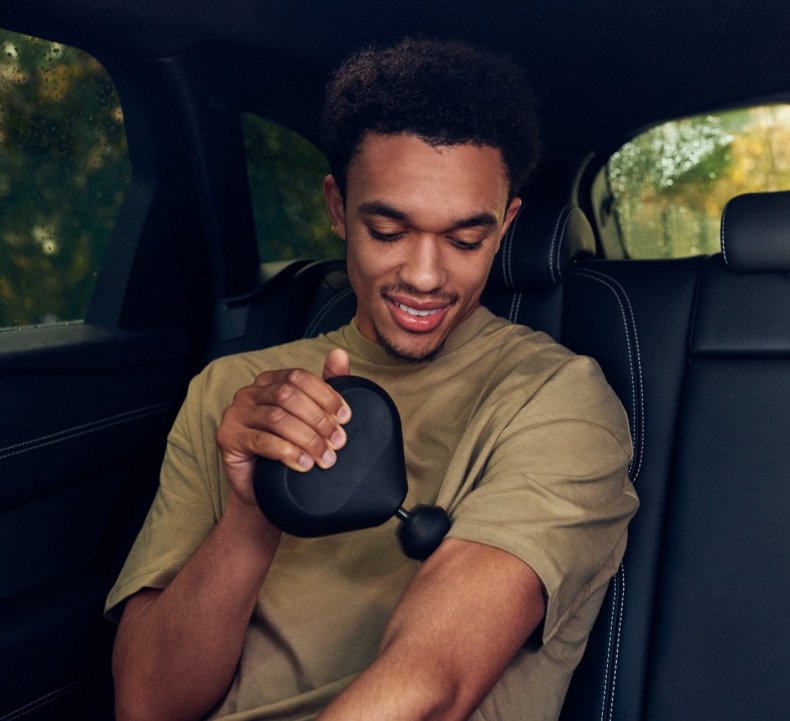 Summer means more work and play outside, and this can easily lead to sore muscles and fatigue. The Theragun Mini is small enough to pack into your bag and bring on vacation so that you can relieve pain on the go. This smaller Theragun features three speed settings and 150-minute battery life and a carrying case for easy transport. You can use this with Theragun attachments if you need more than the included massage head. We love how quickly this works out knots and soreness.
Nomad Active Strap Pro for Apple Watch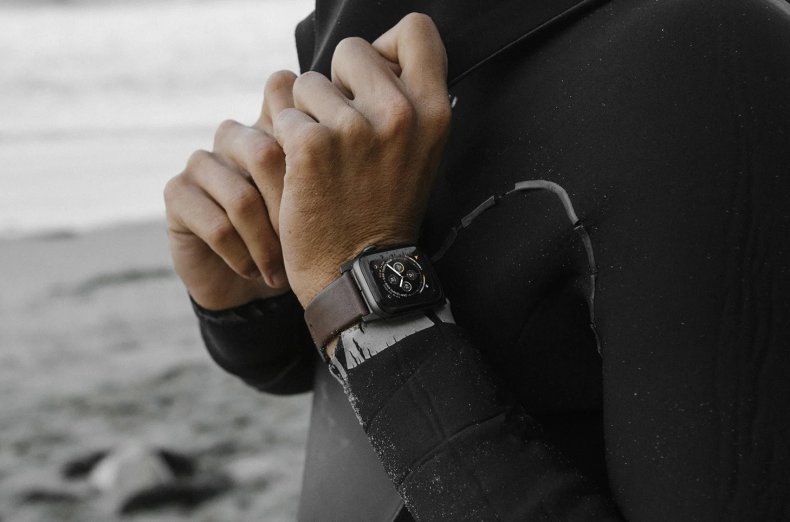 The Nomad Active Strap Pro for the Apple Watch is a perfect summer watchband if you want a single choice that looks great when you dress up but that is also ready for play. The leather band looks stylish, and it's waterproof, so you can swim with your watch on or just not worry about it getting wet. After taking it to the local pool, we loved that the band dried quickly and didn't leave our clothes damp after changing out of our suits.
Sperry Ice Cream Collection Shoes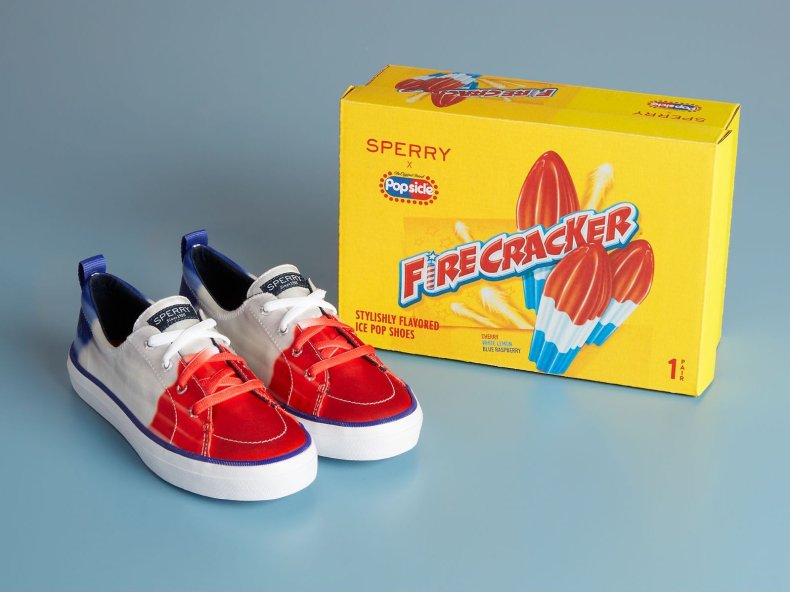 The Sperry Ice Cream Collection is a collaboration between Sperry and some of our favorite ice cream brands, including Good Humor and Popsicle. We tested out the Popsicle Bomb Pops Sperry shoes and loved the fun style and fit. We are wearing the women's Sperry Crest Vibe and men's Sperry Striper II CVO shoes with a red, white and blue design. You can find various styles and shoe types at Sperry, Zappos, Macy's and Nordstrom.
Garmin Approach Z82 Range Finder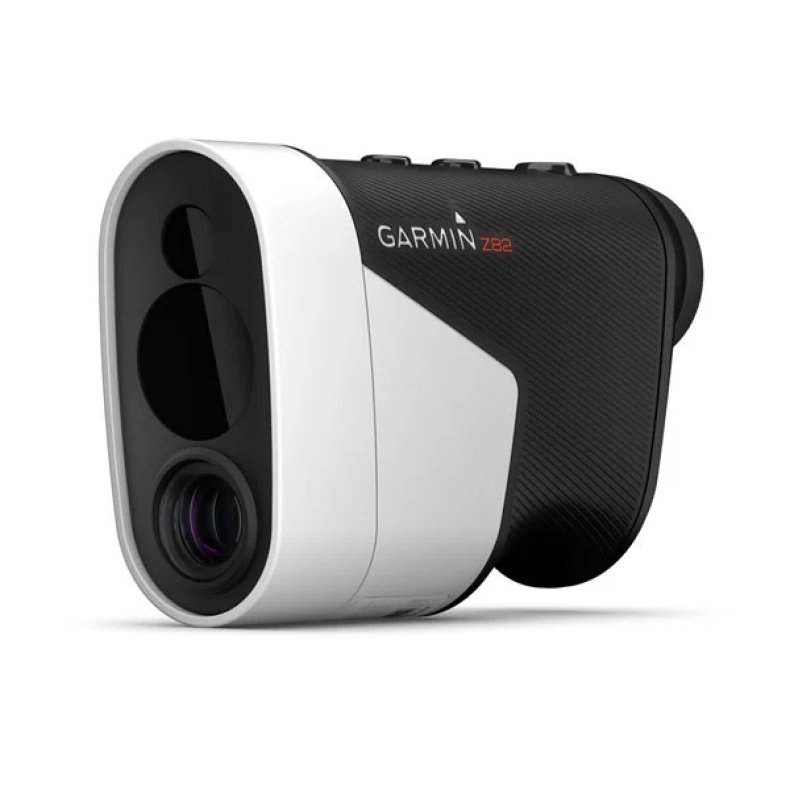 The Garmin Approach Z82 Range Finder is an incredible golf gadget that can help you shave strokes off your game this summer. This laser and GPS-enabled range finder includes over 41,000 courses, even tiny ones near us, and it is easy to use. Not only can it calculate the distance to the flag, but it can also tell you how the hole is playing due to wind and elevation. The tool can also tell you the distance to hazards, and how far you need to hit to clear them. We found that it is easy to use, and we saw the results in our game right away.
Buy at Garmin.
Newsweek may earn a commission from links on this page, but we only recommend products we back. We participate in various affiliate marketing programs, which means we may get paid commissions on editorially chosen products purchased through our links to retailer sites.