Here's Everything You Can Expect to See on 'The Bachelor' Tonight
It's not a season of The Bachelor without some completely unnecessary drama between the contestants, and it sounds like Monday night's episode won't waste any time. The second episode of Matt James' Bachelor season will introduce a house of women that's (and this is an actual quote) "plain toxic," according to an ABC press release.
Matt James has yet to really dive into any relationships on The Bachelor Season 25. He gave his first impression rose to Abigail, a deaf woman that Bachelor Nation has fallen for wholeheartedly. While she's a clear frontrunner, there are 24 other women still competing for James' heart—and with that comes plenty of plot twists.
Monday will show "multiple women spiraling out of control" when two one-on-one dates spotlight how competitive the Bachelor experience really can be. Many of the ladies will crave time with James only to find themselves stuck on The Bachelor's biggest group date ever, or not receiving a date at all.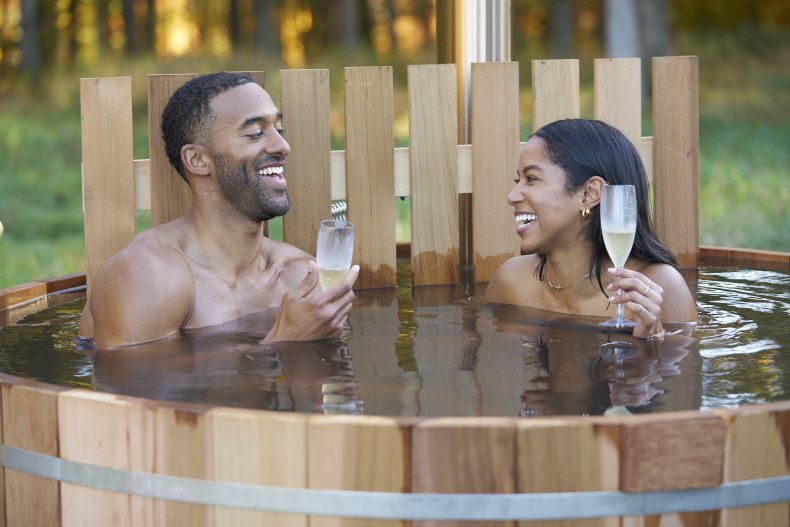 The first one-on-one date of the season will be between James and Bri, the 24-year-old communications manager from San Francisco. They'll ride ATVs in the Pennsylvania forests before taking a dip in a middle-of-the-woods hot tub.
A group date is up next, and it features 18 women, the most in Bachelor history. The date itself, though, isn't actually unique. James and the girls will dress up in wedding attire for a photoshoot. This same sort of date was seen on Tayshia Adams' Bachelorette season, but that certainly wasn't the first of its kind either. The Bachelor franchise loves to inflict the wedding feelings long before a true connection is established, seemingly just to spice things up.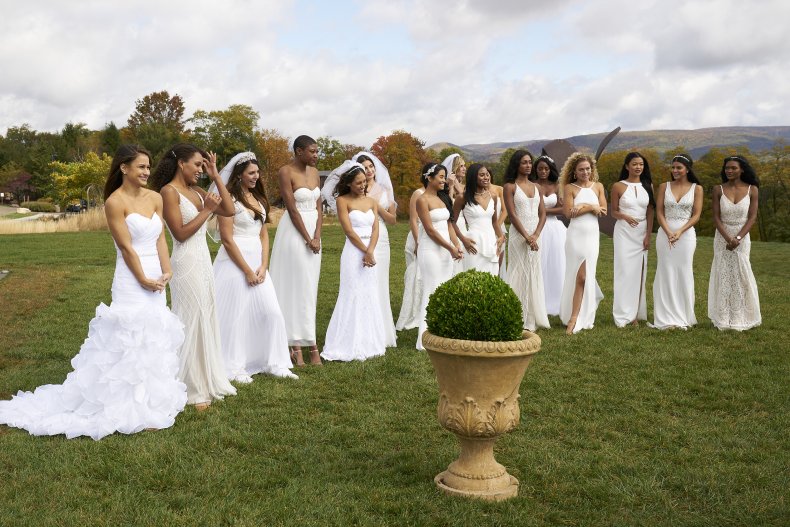 Then, another one-on-one date will offer James and Sarah, the 24-year-old broadcast journalist, a chance to fly. The two will soar over the fall-colored trees in a biplane as they grab each other in fear and excitement.
One theme appears to be consistent throughout the episode: None of the contestants seem particularly happy about James dating so many women at once. Though the premise of the show requires a large number of potential partners to be whittled down, slowly and painfully, every season welcomes a new cast of hopefuls who find out just how difficult and anxiety-provoking it can be to date someone who's literally surrounded by suitors.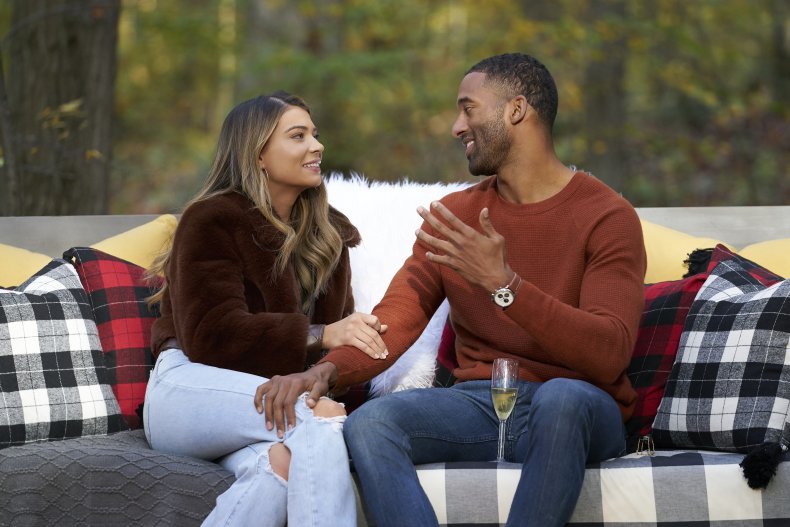 So, while James and the women have good intentions—at least, we hope they all do—it's inevitable that feelings will be hurt, rumors will be started and good times will turn to bad.
There are already a few women that Bachelor Nation isn't so sure about—particularly Victoria, who showed up night one in a crown. She appears to be one of the leading sources of drama this season, though only time will tell which of the women turn out to be Season 25's main villains. Monday night should give us a glimpse of what to expect.
Tune into The Bachelor at 8 p.m. ET Monday on ABC.