Here's Exactly Why Sir Arthur Conan Doyle's Estate Is Suing Netflix
On Wednesday, it was revealed that Sir Arthur Conan Doyle's estate is suing Netflix for copyright infringement over the Enola Holmes film, set to premiere on the streaming service this September. According to TheWrap, the film's director Harry Bradbeer, screenwriter Jack Thorne, PCMA Management and Productions and EH Productions UK are also named in the lawsuit.
The estate alleged that Netflix is not allowed to use a more sympathetic version of Sherlock Holmes since this character trait is not part of the public domain, even though the character itself and Conan Doyle's books have been adapted into films and television shows before (such as Robert Downey Jr. and Benedict Cumberbatch's portrayals).
The Enola Holmes lawsuit feels like an unsolvable mystery, so here's an explainer.
Sir Arthur Conan Doyle's estate claimed in a complaint filed in New Mexico on Tuesday that "copyright infringement arises from defendants unauthorized copying of original creative expression by [Conan Doyle] in copyrighted Sherlock Holmes stories," according to documents obtained by Deadline.
Newsweek subscription offers >
The Sherlock Holmes stories published before 1923 are considered part of the public domain. Meaning, that the public owns these works, not an individual author or artist. Stanford University Libraries noted that "anyone can use a public domain work without obtaining permission, but no one can ever own it."
As of 2020, anything that is published in 1924 will enter the public domain and the author no longer has exclusive ownership, making it available for use without permission.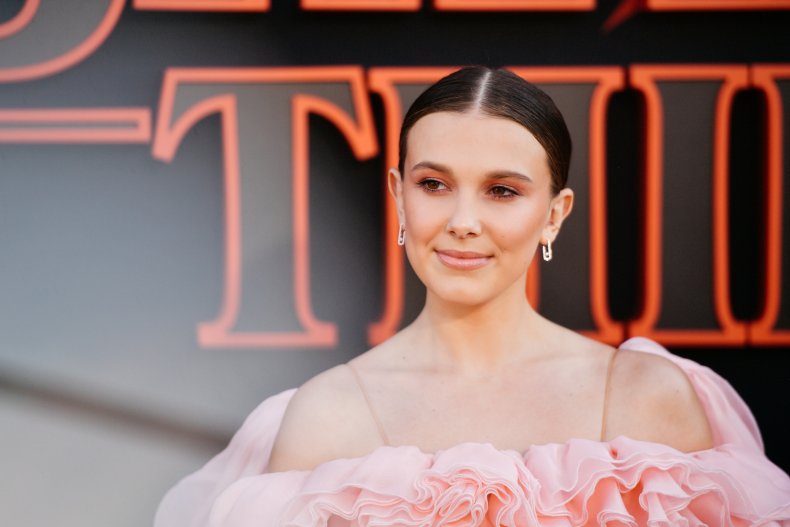 However, the 10 Sherlock Holmes stories that include Enola were published from 1923 to 1927. Therefore, they are still controlled by his estate and are not available for public use until 2023. The Doyle estate also alleged that these stories include a character trait that previous Sherlock Holmes adaptations don't have: a warmer and more empathetic side.
Newsweek subscription offers >
The estate argued that the upcoming Netflix film is illegally using this character trait, compared to the famously stoic and pensive Holmes.
The suit noted that, "After the stories that are now in the public domain, and before the Copyrighted Stories, the Great War happened." Conan Doyle lost his eldest son in World War I, and his brother, Brigadier-general Innes Doyle four months later.
After their deaths when he returned to writing stories about the famous detective, "it was no longer enough that the Holmes character was the most brilliant rational and analytical mind. Holmes needed to be human. The character needed to develop human connection and empathy," the lawsuit stated.
Deadline noted that the estate "seeks a jury trial and seeks unspecified damages and relief from further infringement on copyrights."
According to IMDb, Enola Holmes follows Sherlock's teen sister, who discovers her mother missing. She then sets off to find her, "becoming a super-sleuth in her own right as she outwits her famous brother and unravels a dangerous conspiracy around a mysterious young Lord."
Millie Bobby Brown (Stranger Things) stars as Enola, with Henry Cavill (Man of Steel) as her older brother Sherlock. Joining Brown and Cavill are Sam Claflin (Peaky Blinders), Helena Bonham Carter (The Crown) Fiona Shaw (Fleabag) and Adeel Akhtar (The Night Manager).
Newsweek did not receive comment from Netflix at the time of publication.
Here's Exactly Why Sir Arthur Conan Doyle's Estate Is Suing Netflix | Culture