Here's the Final 'Jeopardy!' Answer That Ended Amy Schneider's 40-Game Winning Streak
Amy Schneider's historic run on Jeopardy! came to an end on Wednesday's episode after a 40-game winning streak.
Schneider, an engineering manager from Oakland, was bested by Rhone Talsma, a multimedia librarian at the Chicago Ridge Library. Schneider had a sizable lead until Final Jeopardy, when she failed to produce an answer against her $8,000 bet. Talsma finished in first place with $29,600. Schneider finished second with $19,600.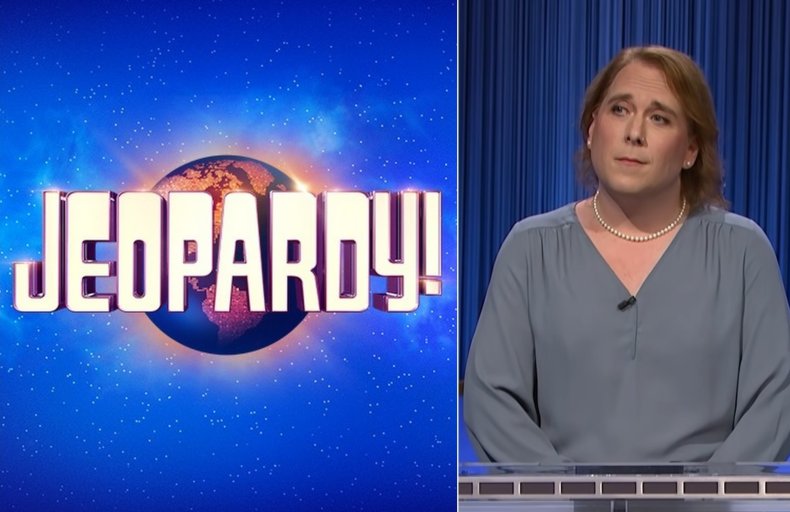 The clue was "The only nation in the world whose name in English ends in an H, it's also one of the 10 most populous." The answer that stumped Schneider: "What is Bangladesh?"
Earlier this week, Schneider dethroned Matt Amodio, claiming the second-place spot for most consecutive games won in the show's history. She is also the highest-earning woman in the show's history, one of four people to surpass $1 million in regular-season winnings and she's the first transgender person to qualify for the show's Tournament of Champions.
After her loss, Schneider took to Twitter and recalled her winning streak with the show.
"But while the miss hurt, it was quickly eased by the knowledge that I now had the second longest streak in Jeopardy history," she wrote. "I can't stress enough how crazy that would have sounded to me when this run began."
Although her regular-season play is over, Schneider will be playing in the Tournament of Champions alongside Amodio, who won $1,518,601 during his 38-game streak last year.
"I'm definitely looking forward to it," Schneider said on Good Morning America on Monday. "I'm also a little bit intimidated by it. When I first started, I wasn't sure if I might be going up against Matt Amodio and I was really hoping I wouldn't. And now it turns out, I'm going to have to anyway."
As for Talsma, he'll face off against two new challengers on Thursday. He told The Chicago Tribune that he is a longtime fan of the show and has always enjoyed trivia.
"It is literally in my job description to find answers to any question directed to me at the reference desk," Talsma told the Tribune Wednesday. "Sitting at the desk for eight hours a day, I'm almost guaranteed to learn something new, thanks to a question from one of our patrons."
He went on to say that librarians have a reputation of being strong at Jeopardy! because although he may not have deep expertise in a specific area, he does know a little about many subjects.