Donald Trump is putting his thumb on the scale in dozens of congressional races around the country.
The former president promised his supporters when leaving office that he'd return to politics. And while he's been teasing a 2024 run for the White House, in the meantime he's issued endorsements in federal and statewide races ahead of the 2022 midterm election cycle.
Some Republicans, like House Minority Leader Kevin McCarthy, have welcomed Trump's assistance as the party looks to regain control of Congress. Currently, Democrats enjoy a narrow majority in the House and an advantage in the evenly divided Senate with Vice President Kamala Harris available to cast any tie-breaking votes.
But others want to see the GOP distance itself from the embattled former president. Longtime strategists such as Karl Rove have warned that Trump's obsession with rehashing the 2020 election could do more harm than good for the party.
In fact, Trump has endorsed several conservative candidates who are challenging sitting Republican members of Congress who voted to impeach him after the U.S. Capitol riot or criticized him for his false claims about election fraud.
But polls have shown that Trump continues to be a dominant political force among GOP voters. According to a new Morning Consult/Politico survey, most Republicans would vote for him to be the party's presidential candidate again in 2024.
Here's the growing list of candidates he's supporting ahead of the 2022 elections.
House of Representatives
Gus Bilirakis of Florida
Lauren Boebert of Colorado
Vern Buchanan of Florida
Michael Burgess of Texas
Steve Carra of Michigan
John Carter of Texas
Michael Cloud of Texas
Andrew Clyde of Georgia
Rick Crawford of Arkansas
Mario Diaz-Balart of Florida
Byron Donalds of Florida
Pat Fallon of Texas
Chuck Fleischmann of Tennessee
Russell Fry of South Carolina
Virginia Foxx of North Carolina
John Gibbs of Michigan
Carlos Giménez of Florida
Paul Gosar of Arizona
Harriet Hageman of Wyoming
Diana Harshbarger of Tennessee
Ronny Jackson of Texas
Joe Kent of Washington
Anna Paulina Luna of Florida
Michael McCaul of Texas
Lisa McClain of Michigan
Max Miller of Ohio
Mary Miller of Illinois
Alex Mooney of West Virginia
Gary Palmer of Alabama
August Pfluger of Texas
Matt Rosendale of Montana
Elise Stefanik of New York
Beth Van Duyne of Texas
Derrick Van Orden of Wisconsin
Roger Williams of Texas
Mike Waltz of Florida
Ryan Zinke of Montana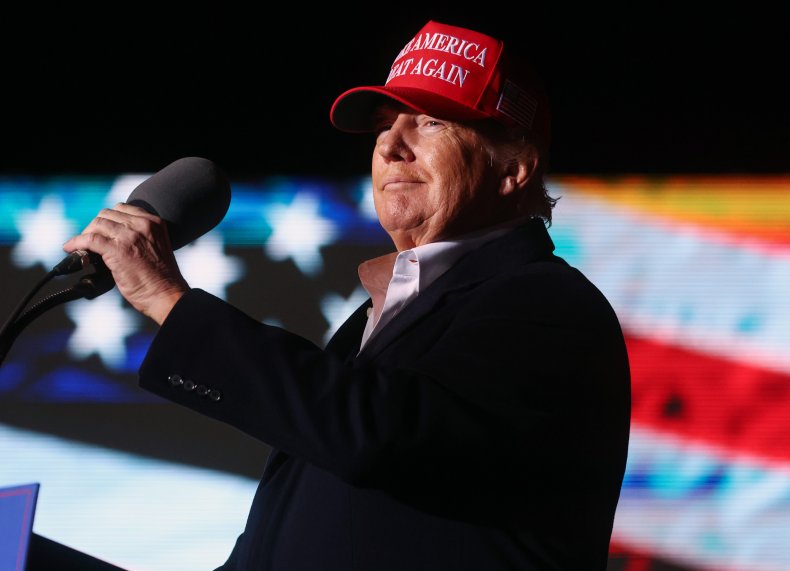 Senate
John Boozman of Arkansas
Mo Brooks of Alabama
Ted Budd of North Carolina
Mike Crapo of Idaho
Chuck Grassley of Iowa
Ron Johnson of Wisconsin
John Kennedy of Louisiana
Adam Laxalt of Nevada
Jerry Moran of Kansas
Herschel Walker of Georgia
Rand Paul of Kentucky
Marco Rubio of Florida
Tim Scott of South Carolina
Kelly Tshibaka of Alaska