Here's How Aaron Sorkin Would Write Election Night 2020
Screenwriter extraordinaire Aaron Sorkin has envisioned what will happen on the evening of Tuesday, November 3, 2020. At the San Sebastian Film Festival in Spain while promoting his upcoming Netflix film The Trial of the Chicago Seven via video conference, Sorkin imagined exactly how he would write election night 2020.
"Trump does what we all assume he will do, which is not concede defeat, claiming the election's rigged and the Democrats cheated," Sorkin said on Wednesday, via Variety.
"For the first time, his Republican enablers march up to the White House and say Donald it's time to go. I would write the ending where everyone does the right thing. I don't think Trump will do the right thing, except by accident," he added.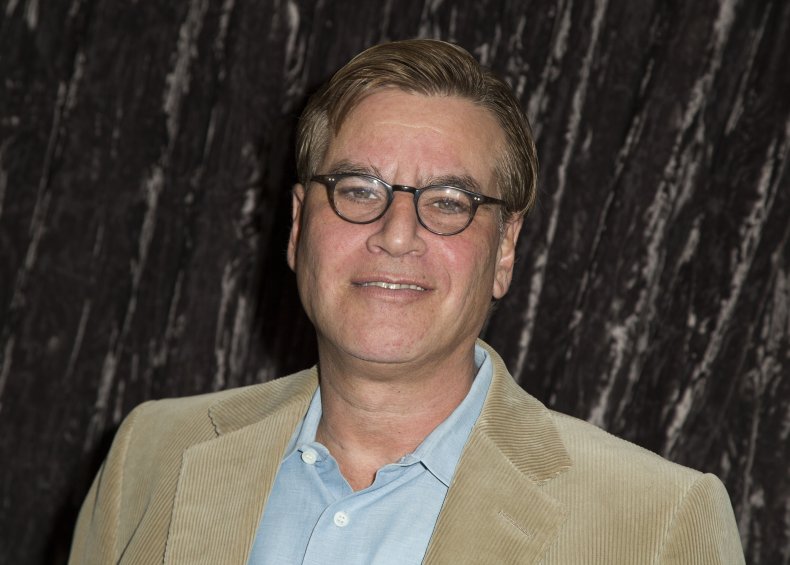 This isn't the first time the creator and screenwriter of The West Wing spoke out about the results of the 2016 election and about President Donald Trump. In October 2019 following a screening of The West Wing's second season finale, "Two Cathedrals," Sorkin took questions from the audience.
When one audience member asked Sorkin about citing the voters instead of the political candidates, he said: "better voters get us better candidates," via Deadline. "I think in a democracy, how can it not ultimately be the responsibility of the voters? Look, we're right to point to all the people we're pointing to in Washington and say, 'Oh my God, this is so un-American!' ... But when are voters going to bear some responsibility?"
Sorkin penned an emotional letter following the 2016 election to his daughter, Roxy, who was 15 at the time. "Well the world changed late last night in a way I couldn't protect us from. That's a terrible feeling for a father," he lamented, via Vanity Fair. "I won't sugarcoat it—this is truly horrible. It's hardly the first time my candidate didn't win (in fact it's the sixth time) but it is the first time that a thoroughly incompetent pig with dangerous ideas, a serious psychiatric disorder, no knowledge of the world and no curiosity to learn has."
"Here's what we'll do," he continued. "we'll f***ing fight. (Roxy, there's a time for this kind of language and it's now.) We're not powerless and we're not voiceless. We don't have majorities in the House or Senate but we do have representatives there. It's also good to remember that most members of Trump's own party feel exactly the same way about him that we do."
Sorkin told his daughter that the battle isn't over, it had just begun, and encouraged her to fight "like hell" for her candidate in the 2020 election. "Honey, it'll be your first vote," Sorkin added.