The United States may not send troops into Ukraine during the war against Russia, but it doesn't mean Americans can't join the fight in Ukraine. Officials in the U.S. have stated the Ukrainian military has done a stellar job at holding off Russian forces so far, but this could be a long war, and Ukraine is asking for help from foreign allies.
"The International Legion of Territorial Defense of Ukraine" was created by Ukraine President Volodymyr Zelensky to help strengthen the fight against the Russian invasion.
A senior U.S. defense official told the Associated Press on Sunday that the Russians have been slowed down and frustrated.
"They have been stymied, and they have been resisted by Ukrainians, and to some degree, they've done it to themselves in terms of their fuel and logistics and sustainment problems," the official told AP. "But as I said earlier, we would expect them to learn from these issues and adapt to them and try to overcome them. So I think we all need to be very sober here. in recognizing that this is combat, and combat is ugly, it's messy, it's bloody, and it's not wholly predictable."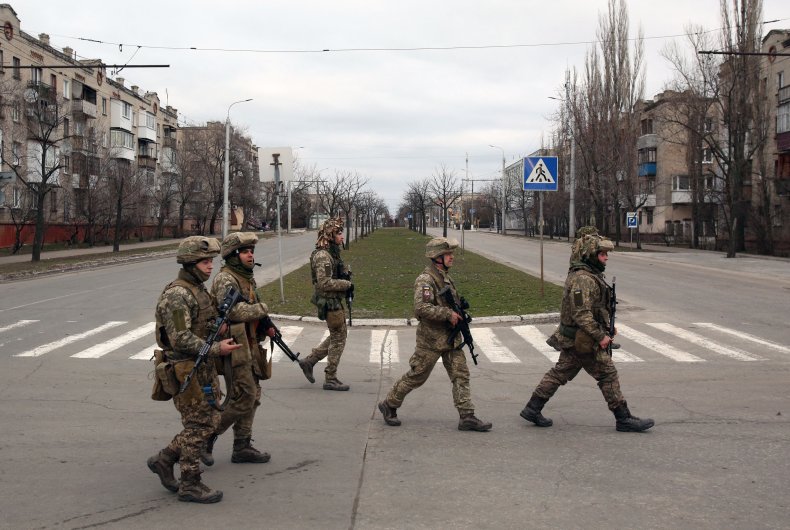 Many veterans contacted the Military Times news service, asking how they can join the fight. Here are six things needed before veterans and everyday Americans can join the fight in Ukraine.
Contact the Ukrainian embassy in Washington, D.C., to let them know your intentions to join the International Legion of Territorial Defense of Ukraine. If you can't visit the embassy in person, then you can call or email. Here is the contact information for the U>S. embassy. Here's the list of international embassies for Ukraine.
Gather important documents. These include an ID, passport to travel internationally, any military service records, work with law enforcement agencies, or combat history.
Bring documents to the interview. These are necessary for all in-person interviews.
Write an application for enlistment. This is for an enlistment in the Ukrainian campaign against Russia. This serves as an addendum to the first step.
Get your instructions on how to get to Ukraine and what to bring. Recommended items would include: Military clothing, helmet, body armor, vests, belts, and equipment like combat gloves, tactical glasses, and more.
Be organized. Ukrainian officials and consuls will help guide you into the country. Contacts for them would be provided at the embassy, whether it's in Washington or whatever country you're applying from. Here's the full list of Ukrainian embassies and consulates.
Russia began an attack on Ukraine late last week, and it has carried through the weekend and into Monday morning in Eastern Europe. Though Ukraine has fought vigilantly to protect their land, Russia has an overwhelming amount of forces that can still enter the country.
Ukraine has ordered all men its country to stay and fight, and police departments have handed out weapons to those staying to fight.