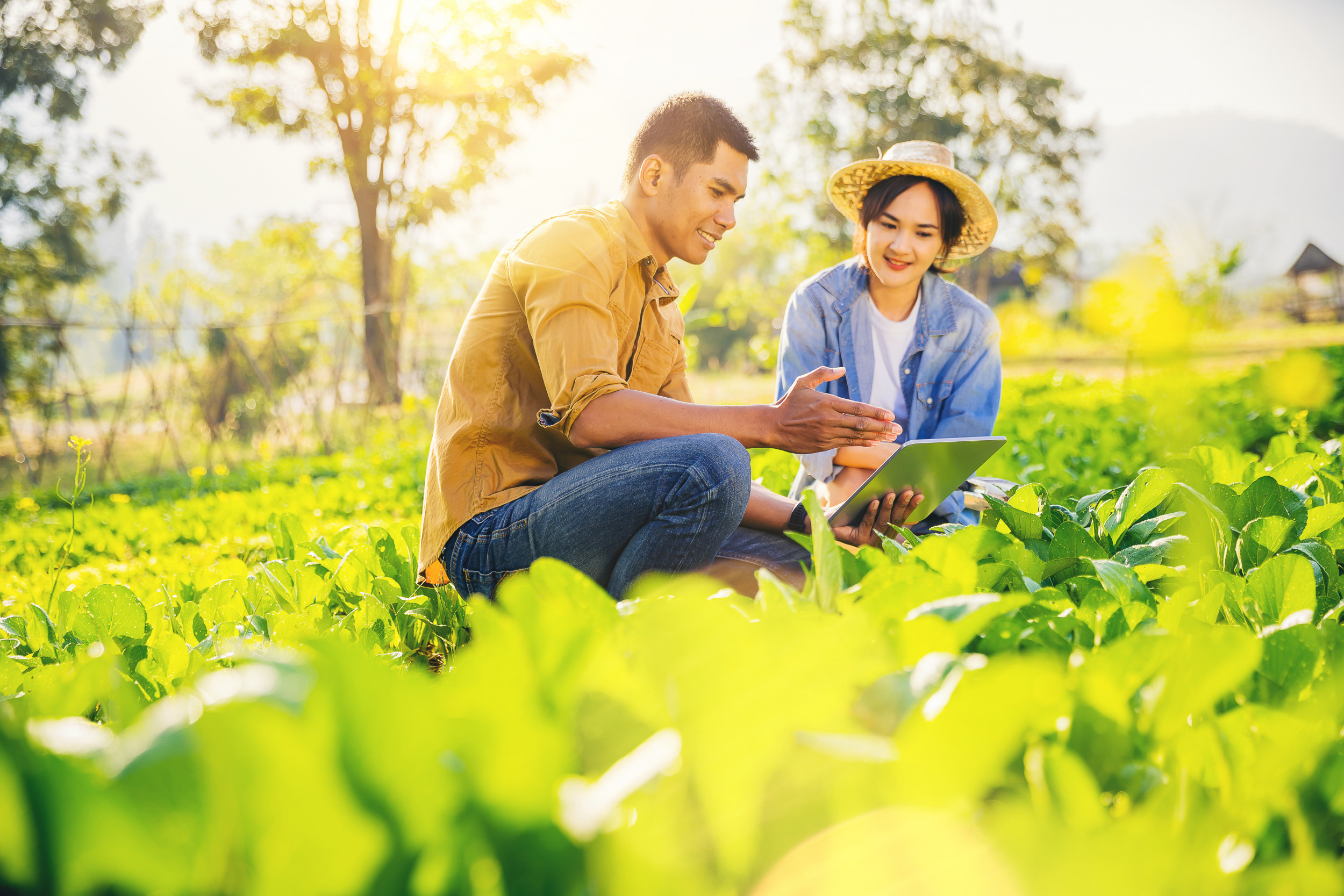 Farmers can't predict the future. Despite that, farm operations require a delicately balanced equation of educated guesses and calculated risks that have consequences for weeks and months ahead.
Spraying pesticides, for example, can be a multi-day event that requires labor, chemicals, equipment, and the fuel to run it. With all of those things now coming at a premium, farmers are playing a game of chance; should they make a hefty upfront investment that eats into already narrow profits, or should they not and pray for the best?
Faced with this problem, some growers are choosing a different path entirely. Pricing pressure is driving the adoption of a different kind of agricultural technology (agtech), rooted less around scale and more around doing more with less.
Precision agriculture — the use of sensors and AI to pinpoint what resources are needed where — has quickly gone from sci-fi to reality as farmers contend with several challenges. Here's why adoption is accelerating and why bottom-line pressures are contributing to a precision ag tipping point.
A Perfect Storm for Farmers
While the general public contends with the rising costs of gas, food, and goods, the impacts of the current economic downturn are arguably hitting farmers the hardest.
The conflict in Ukraine and supply chain gaps have made chemical inputs like pesticides, fungicides, and fertilizer harder to obtain and more expensive. Since 2020, the cost of fertilizer has increased by 29%, driven by spikes in prices of components like ammonia, nitrogen, phosphates, and potash. For growers, fertilizer is essential, and it's often their biggest cost.
Like everyone else, farmers have also seen fuel prices go up, even doubling, which means they have to think twice about running farm equipment like tractors.
On top of economic turmoil, weather extremes are adding complexity to already fraught decision-making processes. Drought has stretched growers' water stores to the limits, and some farmers are having to buy water to ensure their fields see moisture. That unpredictable weather has also severely impacted harvests in recent years. In a perfect storm, farmers everywhere are contending with rising budgets against a backdrop of diminishing returns.
A Precision Agriculture Alternative
Things like world markets and the weather are out of farmers' control. What is within farmers' control is the resources they use. That's where precision agriculture can help.
In the past, so much agricultural innovation focused on scale. This bigger-is-better approach manifested in everything from massive tractors that can work eight rows instead of six, spraying entire fields to avoid risks like blight and watering based on historical practices instead of current plant needs.
But when input costs are precariously high — and farmers are losing money or just breaking even on their crops — that logic no longer holds. In this new paradigm, minimizing expenses and stretching existing resources should be the priority.
Amplifying the Deflationary Power of Tech With Data
It's well known that technology is deflationary. It reduces the cost of production — just think of the transformation from manufacturing cars by hand to delegating assembly to machines. Automation also allows for efficiencies of scale. Precision agriculture amplifies that deflationary effect even further by combining data and technology.
Granular data is useful not only in pinpointing where specific inputs are needed, but it also informs algorithms to help farmers better anticipate future risks.
For example, you could use automatic camera traps and in-canopy sensors to predict when insects are going to show up and where. That imaging and sensing technology can be coupled with a remote delivery system that deploys pheromones in concert with identified pest behavior to organically disrupt mating.
This method helps reduce pest populations and decrease crop damage rather than relying solely on costly and harmful pesticides. Meanwhile, climate sensors report back real-time data that allows farmers to anticipate future risks like disease, frost, and irrigation concerns. By harnessing computing power, we can forecast in advance, giving farmers time to plan a precise response.
Other tools like GPS guidance, drones, machine vision, soil sampling, precision machinery, and in-canopy weather stations give farmers the power to distribute inputs timely and efficiently.
Putting Precision Agriculture Into Practice
Farmers are now spoiled with the variety of agtech apps and devices that are available to them. But to get these tools working at their full potential, there needs to be a foundation in place so growers know they're making a good investment.
For some, investing upfront in new technology can seem like too great a risk. I find a better approach is to take a cue from subscription services, where a single monthly fee covers installation, maintenance, and ongoing support. If farmers don't see value, they can cancel.
Another important factor is consolidation. Surveys show thousands of agtech companies in operation. Thankfully, some clear winners are emerging and consolidating others into one-stop platforms.
For users, an ideal foundational agtech platform gathers and displays the farm's vital signs in one place — from moisture levels and pest populations to labor and equipment availability. This agtech platform should help farmers triage decision-making with data-backed insights on possible actions to take. Finally, it should offer a unified interface to deploy their technologies.
From Tipping Point to Mass Adoption
The precision agriculture toolkit is already on many growers' radars. Early adopters have embraced networked sensors and algorithms for much of the last decade. Some were motivated by sustainability while others desired greater efficiency.
But recently, I've seen more reluctant converts adopt precision agriculture out of necessity. I don't blame them. It's been a tough few years for farmers, and the current price shock will only accelerate trends that have already been brewing.
Farmers realize it won't be sustainable to deploy inputs at these prices without somehow leveraging technology –– precision agriculture has in many ways become table stakes. Weathering this new era will require a different way of thinking and a reordering of priorities. Suddenly, scale alone isn't enough. What's needed is precision.