Here's How Many People Have Died or Gone Missing at 'Haunted' Georgia Lake Lanier in 2019
If you haven't heard of Lake Lanier yet, chances are you will this summer. From seemingly constant reports of missing people at the popular Georgia getaway to rumors of its haunted past, the lake is one of the eeriest summer destinations in the United States.
Lake Lanier is a man-made lake built in the 1950s. In the process, several grave sites were dug up, leading to folklore claiming it is haunted—and even cursed.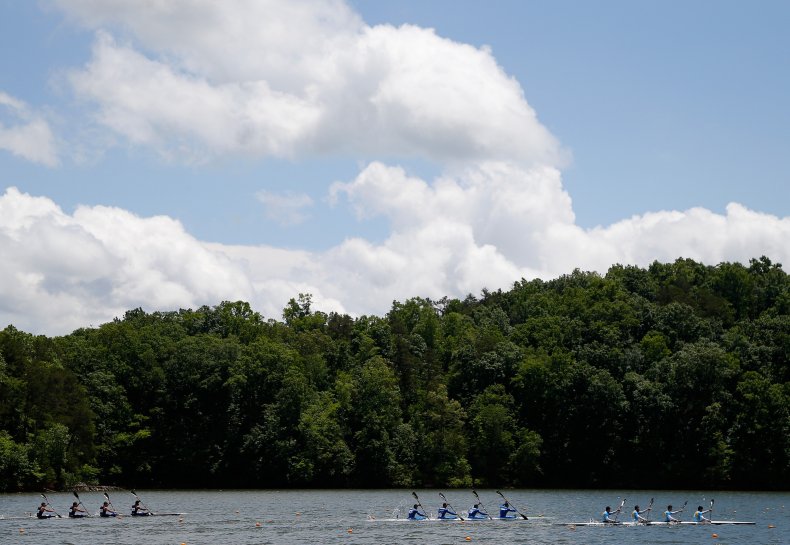 Potentially hauntings aside, Lake Lanier is one of America's most deadly lakes. Since 1994, there have been over 160 deaths reported on the lake, according to the Department of Natural Resources statistics.
Around 8 million tourists visit per year, primarily in the summer months, according to the Atlanta Journal-Constitution.
This summer, there have been a variety of reports at Lake Lanier. Here's a count of all of the deaths and missing person reports at the lake. Newsweek will continue to update this list as new cases break throughout the summer.
May 2019
May 9: Two boaters went missing after a boat crash. The body of one boater, 59-year-old Branislav Prazich, was recovered, but the second body has not been found, according to the Atlanta Journal-Constitution.
May 29: Two adult men drowned in Lake Lanier the weekend of May 29. The deaths were unrelated. It was reported that alcohol is typically a factor in adult drowning cases, but in these deaths, it was not seemingly a cause, according to Atlanta Journal-Constitution.
June 2019
June 30: A 28-year-old man, Corey Brown, died after jumping in Lake Lanier to save a distressed friend. The man was said to have jumped in the water and never appeared again. Sonar devices and a plane were used in the search, the Associated Press reported.
July 2019
No deaths or missing persons have been announced yet. This article will be updated throughout the summer.
This article has been edited to clarify the death count from the Department of Natural Resources and the death of Corey Brown.