Here's How To Rent The Bachelor Mansion For Your Wedding, and Have Chris Harrison Officiate
Bachelor fans can now take their weddings to new heights with the addition of important franchise elements: Chris Harrison and the show's mansion.
The new business venture was announced Tuesday on Harrison's Instagram, where the tv host informed fans that his website will allow those interested the opportunity to book him to officiate weddings or to hold a wedding or other event at the Bachelor mansion.
"#BachelorNation, you know I love connecting with you and appreciate being part of the love in your lives! I've been working on this for a while and am excited to announce the launch of my official website ChrisHarrisonOfficial.com (link in my bio) ... I'll even come officiate your wedding - as long as there's rose or two there..oh and good wine," Harrison wrote on Instagram.
In addition to booking Harrison for weddings, his website also offers options to book him to host various other private events and to create personalized videos.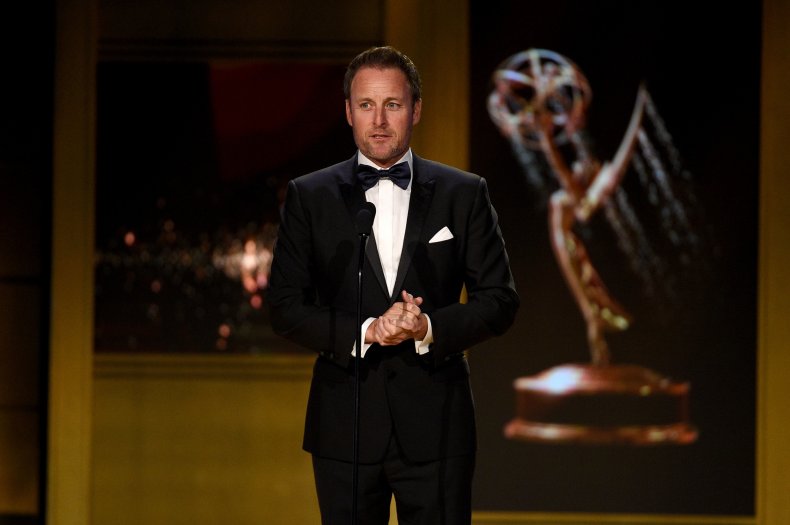 In addition to Harrison, his own team, including his stylist, videographer and makeup artist are also available to hire. No prices are listed on the website, and interested fans must inquire with the location and date of their wedding before they're able to talk with Harrison about officiating.
The website reveals Harrison will travel internationally for select opportunities. Interested fans can find all of Harrison's booking opportunities here.
Harrison has long been favored by Bachelor fans for his kind guidance for all bachelors and bachelorettes. He's also officiated the televised weddings for favorite Bachelor couples like Aire Luyendyk and Lauren Burnham, Ashley Herbert and JP Rosenbaum and Tanner Tolbert and Jade Roper.
The host will be seen on television again in January when Peter Weber's season of The Bachelor begins on January 6.
Weber was selected after his time on Hannah Brown's Bachelorette season in Summer 2019. While the details of Weber's journey are still unknown, fans were told Weber fell and cut his head open while filming, which apparently required him to record much of the show with a visible head injury. It's also been teased that Brown will appear on Weber's season to shake things up.
A promotional video for Weber's season shows Brown and the new Bachelor in a serious conversation. Brown claims she's "following her heart," and Weber is heard asking Brown if she'd like to stay on the show. Following her season of the Bachelorette, Brown was engaged to Jed Wyatt, though the pair split shortly after the season ended. The engagement was called off after a woman claimed she was dating Wyatt until the day he left to film the show.
According to her Instagram account, Brown is currently single.