Here's How Trump and Biden Stack Up Against Each Other With Suburban Voters
Democratic presidential candidate Joe Biden is maintaining his advantage over President Donald Trump among suburban voters, according to several polls.
According to a poll conducted by the USC Dornsife Center's for Economic and Social Research, 53 percent of respondents said they'd vote for the former vice president, compared with 40 percent that chose Trump. The poll noted that in 2016, "Democratic candidate Hillary Clinton and Trump were roughly even among suburban voters."
The poll surveyed 6,240 suburbanites from August 11 to 29 and has a margin of error of plus or minus 4 percentage points.
Another poll, conducted by Grinnell College, showed Biden holding a much larger lead over Trump, 58 percent to 35 percent, among suburban voters. Additionally, this poll found Biden had an even larger lead over Trump among suburban women, 64 percent to 31 percent.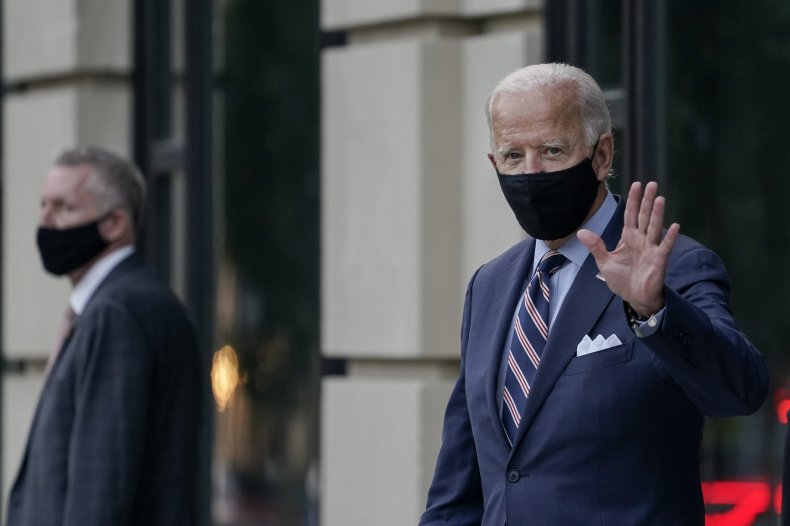 "Among suburban women, the president's numbers are terrible," Peter Hanson, a political scientist at Grinnell College who directed the poll, said, according to The Hill.
The Grinnell poll surveyed 1,012 U.S. adults from August 26 to 30 and has a margin of error of plus or minus 3.4 percentage points.
Biden's lead among suburban women was also revealed in another poll, according to nonpartisan advocacy group All in Together. Among respondents, 55 percent of suburban women chose Biden as their preferred candidate, while 41 percent said they'd vote for Trump.
All in Together teamed up with Lake Research and Emerson College Polling and surveyed 1,273 registered women voters from August 30 to September 1. The poll has a margin of error of plus or minus 2.75 percentage points.
A fourth poll, conducted by Third Way/David Binder Research, surveyed 1,200 likely suburban voters in five key battleground states. It found Biden leading by 16 points, as 55 percent said they'd vote for him, compared with 39 percent for Trump.
This poll surveyed likely suburban voters in Arizona, Michigan, North Carolina, Pennsylvania and Wisconsin from July 22 to 26 and has a margin of error of plus or minus 2.8 percentage points.
In addition to Biden's lead over Trump among suburbanites, a number of other polls show the former vice president holding his advantage over Trump among all adults nationally.
In a national poll conducted by The Hill/HarrisX, Biden leads by 6 points (45 percent to 39 percent). This poll surveyed 3,758 registered voters from September 10 to 14 and has a margin of error of plus or minus 1.6 percentage points.
Real Clear Politics' average of several nationally conducted polls shows Biden holding a lead of 5.8 points.