Dancing With the Stars will return for Season 29's third episode on Monday night, and it's up to viewers to keep their favorite dancers safe another week. Unlike most seasons past, eliminations will take place immediately after the dances each Monday night. That means, if you don't vote during the show, your favorite celebrity may be out of luck.
There's a slight flaw to this plan, it seems. Voting is only open while the show airs in the Eastern and Central time zone. So, no matter where you are, it's important to campaign for your favorites before the show ends at 10 p.m. ET.
If you're looking to save your favorite celebrity from elimination, there are a few easy ways to do that. The first option is to log onto ABC's website and vote through its Dancing With the Stars page. In order to vote this way, users will need to create, or log into, an ABC account. All you'll need to sign up for this account is an email address.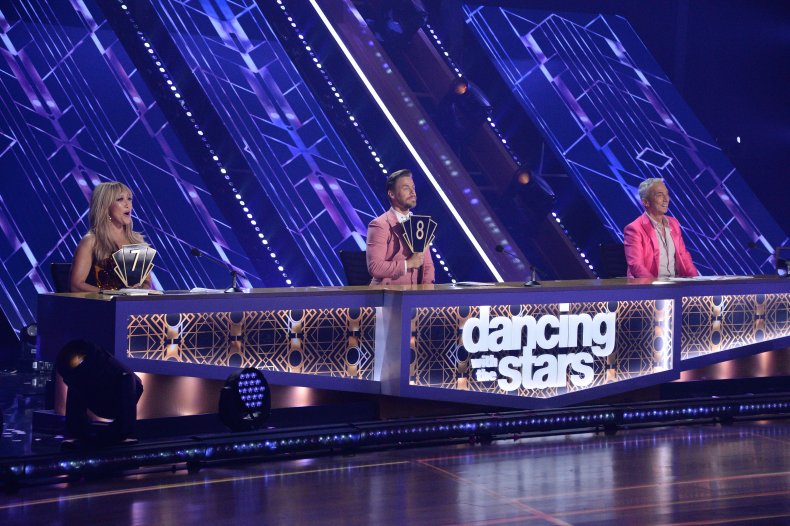 If you don't want to create an account, or logging online just isn't convenient for you, you can send a text instead.
It's simple to send an SMS message to Dancing With the Stars. All you have to do is text your favorite celebrity's first name in all capital letters to the number 21523. For example, if you wanted to vote for Nev Schulman, you'd type "NEV" and send to the aforementioned number. (It's the same number for every contestant, according to ABC's website and voting guidelines.)
Through both means, you can cast a total of 20 votes per episode. This limit caps each device at 10 votes per episode. If you and others in your household want to vote, just make sure you change the ABC account or send votes from a different cell number.
This season, celebrities will be eliminated by both fan votes and judges' scores. The numbers are combined to give a final ranking by the end of each Monday's episode. Obviously, for those with the lowest numbers, time on the show may be cut short.
The final vote comes down to the judges, who choose to send home one of the bottom two dancers.
Monday, October 12 saw 80s night dances and actor Jesse Metcalfe was sent home. He was in the bottom two with NFL star Vernon Davis, and ultimately, the judges decided Davis deserved more time to show off his skills. Olympic figure skater Johnny Weir had the top score of the night with an impressive 29/30. He was also the first to debut a contemporary dance this season.
This article was updated to include details from the October 12 episode.