Here's How to Watch and What to Expect From 'Big Brother's' First Triple Eviction
As Big Brother superfans pull themselves to their TV screens to get through this less-than-wild All-Stars season, they're in for what could be an exciting evening. Thursday night won't host just one eviction; it will host three for the first time in Big Brother U.S. history.
The show, which airs three times a week, normally sees one player eliminated from the house on Thursday nights.
A triple eviction has already been announced for Thursday night, and fans are dying to see if it will shake up the game, which has remained in the hands of the largest alliance, the Commission, since the premiere episode. Most of the players left are part of the leading team, meaning the triple eviction could stir up some drama if anyone "important" is put up for eviction.
Throughout the season, we've seen the Commission take shots at floaters in the game, as well as a list of individual targets. Most recently, Da'Vonne Rogers was sent out of the house after being a target for a few weeks. She's currently in the jury house.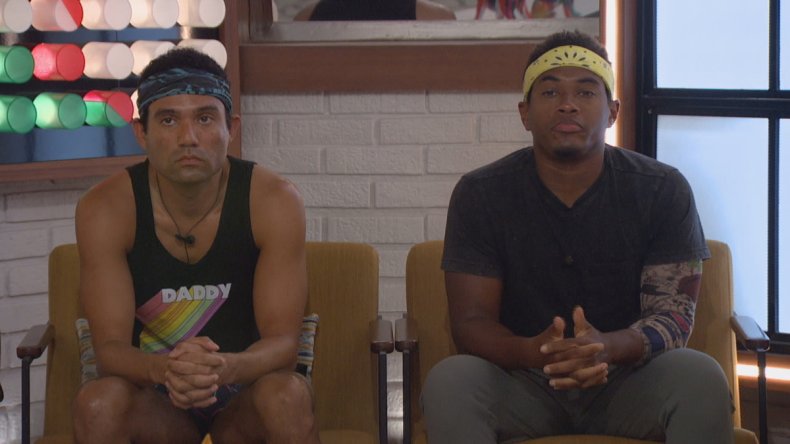 Thursday evening is expected to start like any other week. Triple eviction aside, there are already major plays in motion.
Right now, Cody Calafiore is the head of household, and he's put David Alexander and Kevin Campbell up for eviction. Viewers know this isn't shocking: The two have been targets for most of the game, Kevin sitting on the block more than anyone else this season. Though they've made it through all of these weeks, it's probably one or both of these men will be gone by the end of the night, if the Commission alliance has anything to say about it.
The rest of the evictions are up in the air. Two "full weeks" of Big Brother will play out by the end of the episode. This includes two Head of Household competitions, two Veto competitions and two evictions, in addition to the first of the night.
Big Brother is no stranger to double evictions, which happen every season. The best part about those, though, is that the houseguests have no idea the double eviction nights are coming. They're forced to improvise and make hasty decisions, which can cause giant game moves. These nights have proven to host incredible back stabs and last-minute flips.
With advance notice, though, that potential is diminished greatly. CBS told the Big Brother All-Stars houseguests about the triple eviction days ago, and they've been plotting on the live feeds ever since.
Fans can expect some sort of houseguest-created structure for the triple eviction, given their time to plan. Because of the fast-paced nature of the evening, though, it's certainly possible any original ideas will be derailed. We can only hope.
Big Brother's first triple eviction will air at its normal time, 8 p.m. ET on Thursday. It's slated for a two-hour time slot, though, so get ready for a longer-than-usual episode.