Here's How You Avoid Health Care Sticker Shock | Opinion
Last week, Senate Democrats announced a new reconciliation bill that extends pandemic-era expanded Obamacare insurance subsidies for three years at a cost of $64 billion. If past is prologue, health insurers will use this taxpayer generosity to increase premiums and boost revenues that are already at record levels. Some major insurers are already proposing Obamacare premium increases upwards of 15 percent to 20 percent next year.
A better way to expand access to care and coverage is through systemwide price transparency. Actual, upfront prices, like those you get when you're buying nearly everything else, give consumers the information they need to avoid overcharging and identify affordable alternatives. They can choose to pay $200 for cataract surgery rather than $4,000.
Lawmakers can accelerate this consumer empowerment by codifying recent federal price transparency rules into law by including them in their reconciliation effort. Bolstering competitive free-market reform has a far better chance of making health care affordable than throwing more taxpayer money at the problem.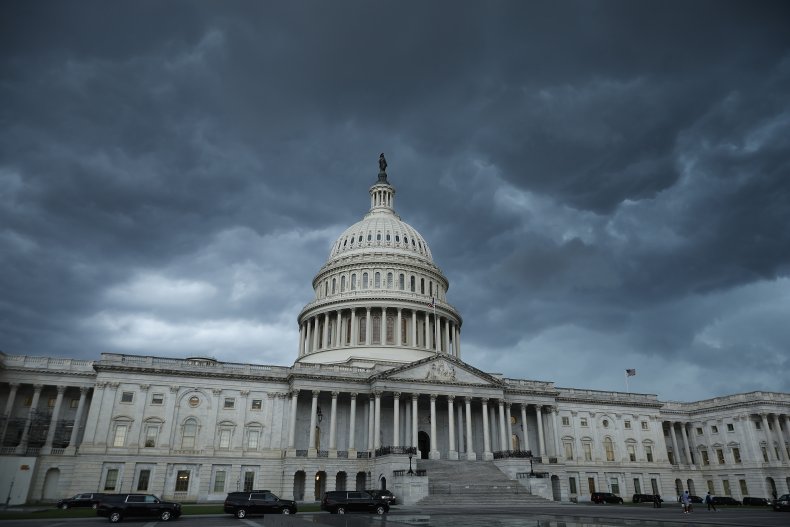 American health care is unaffordable because of a predatory system that generally blinds patients to prices and then blindsides them with massive bills they often never would have agreed to in the mail week and months later. For instance, a Fresno, California, hospital charged Danilo Manimtim $9,084 for cataract surgery, of which he owed $4,057 out of pocket. This amount was 20 times more than the $204 his wife paid for the same procedure at an outpatient clinic nearby. As a result of such opaque pricing, 64 percent of Americans delay care for fear of financial ruin, and 100 million carry medical debt.
Delaying care worsens health outcomes because it allows conditions to progress until they become more challenging to treat. A 2020 JAMA study indicates 57 percent of those who delayed care experienced adverse health consequences. The British Medical Journal finds deferring cancer treatment by merely one month increases the risk of dying by around 10 percent. The associated financial repercussions of worse health outcomes lead to higher expenses for patients, employers, and taxpayers.
New price transparency measures can give health care consumers financial certainty, allowing them to get the care they need at prices they can afford. On July 1, a health insurance price transparency rule took effect requiring health insurers to post online their negotiated rates with providers across the health care system. And on Jan. 1, 2021, a hospital price transparency rule took effect requiring hospitals publish their discounted cash prices and all insurance plan rates.
This information gives health care consumers, including employers and unions, the information they need to find quality, less expensive care. For the first time, employers can access actual prices, claims data, and broker fees to compare and drive down costs for their employees and their families. They can leverage price disclosures to avoid $9,000 cataract procedures in favor of fair-market alternatives.
When consumers know upfront prices, they won't tolerate paying 20 times more for the same care, even at the same hospital. Actual prices prevent price gouging, upcoding, and billing fraud, and they offer consumers easy recourse when overcharged. When real prices are known, providers and insurers will compete over quality to attract customers, boosting health outcomes. No wonder a bipartisan supermajority of neary 90 percent of Americans support health care price transparency.
Unfortunately, hurdles remain. A February PatientRightsAdcovate.org study finds only 14.3 percent of hospitals are complying with the hospital rule. In addition, the hospital and insurance price disclosures that do exist are difficult to interpret.
Congress can add teeth to these rules by codifying them into law as part of their latest reconciliation effort and adding robust enforcement mechanisms. Doing so will bolster compliance and make it easier for tech innovators to aggregate prices in consumer-friendly web applications similar to Kayak and Expedia. Ultimately, it will be up to all of us as health care consumers to exercise our right to real prices by demanding them as a condition of care.
When real prices are easily accessible throughout the health care system, patients can enjoy peace of mind that care won't result in financial ruin, reducing the number delaying treatment and expanding access. Consumer choice and ensuing competition will reverse runaway care and coverage costs through market forces rather than more government subsidies that become antiquated before they can ossify.
Cynthia A. Fisher is a life sciences entrepreneur, founder, and chair of PatientRightsAdvocate.org, and the founder and former CEO of ViaCord Inc.
The views expressed in this article are the author's own.