Here's How You Can Help Texas Amid Storm-Induced Power Outages
As thousands are left without power and many don't have water in Texas after a brutal storm swept the state last weekend, many are scrambling for basic necessities. According to The New York Times, temperatures aren't expected to go above freezing until Saturday. Roads are covered with snow and ice, making it difficult for people to get help or transported somewhere safe. Additionally, folks are being advised to boil snow for drinking, bathing, washing dishes and flushing toilets if they have working outdoor stoves.
The BBC also reported that at least 21 deaths in Texas are storm-related, and the state experienced the lowest temperatures in 30 years.
There are plenty of ways to help those in need during these trying times, even if you aren't near or in Texas yourself.
Donating to a mutual aid fund is a great place to start. Mutual Aid Houston, Austin Mutual Aid, and Feed the People Dallas are using donations to provide housing and food to those in need. They are collecting donations through GoFundMe and Venmo. Feed the People Dallas offers a form for people to fill out in order to request food and monetary aid.
Food banks throughout Texas are accepting donations, and you can find them by ZIP code. Additionally, the Salvation Army and the American Red Cross are accepting donations as part of disaster relief.
Homeless shelter Austin Street Center is accepting donations of warm clothes such as sweatshirts and sweatpants, along with gloves, boots and hats. Additionally, the Jubilee Park and Community Center in southeast Dallas is accepting blankets, non-perishable food items and monetary donations.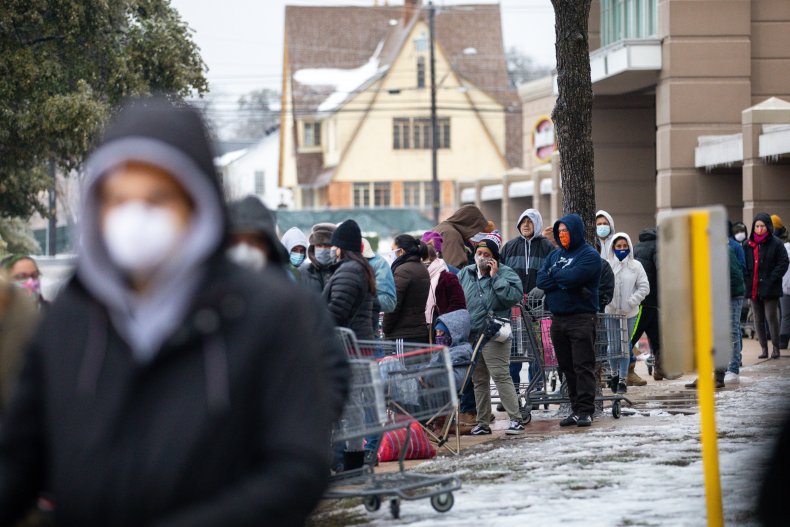 Airbnb offers an Open Home program for disaster relief, where folks list their homes and offer free temporary housing during these difficult times. If you live in or near Texas and have the space and resources, it's a great way to help folks in need of a warm home. In order to participate, Airbnb notes that you must be able to host people for at least two nights in a row, a comfortable bed in a separate room or apartment and provide basic amenities and toiletries.
Crowdsource Rescue is focused on transporting vulnerable people to safe locations and delivering food and water to people who don't have access to it. Donations will help cover costs, and if you're in or near Texas and able to help, you can sign up to volunteer.
Want to help animals in need? The SCPA and Austin Pets Alive is taking donations for basic animal needs such as food and shelter, along with medical care. Austin Pets Alive recently lost power and is running on generators. Their Facebook page also has a list of items they need that you can donate, such as cat food and bottle water.
The Austin Area Urban League created the #LoveThyNeighbor campaign as a way to provide shelter, food, water, clothing, and more through your donations.
Small business program Free Lunch is helping provide meals to people in need, and you can contribute monthly donations.
Additionally, the FeedingTexas.NetworkForGood.com has information about how folks can donate to Feeding Texas, which helps food banks support warming shelters, replace perished food, and feed those in need.