Here's How You Can Help the Victims of the 2020 California Wildfires
Northern California is suffering from disastrous wildfires this week that broke out following lightning storms amid an extreme heatwave. The San Francisco Chronicle reported that thousands have evacuated the area as hundreds of fires blazed through several counties. Fire engines from surrounding states have been requested to cover the fast-spreading blazes. The California Department of Forestry and Fire Protection noted that over 220 square miles of land had burned in the three major fire clusters on August 19 (not including the other fires throughout the state).
"We are experiencing fires the likes of which we haven't seen in many, many years," Governor Gavin Newsom said at a news conference Wednesday. "That is a resource challenge where they are stretched in ways where we haven't seen in the last few years."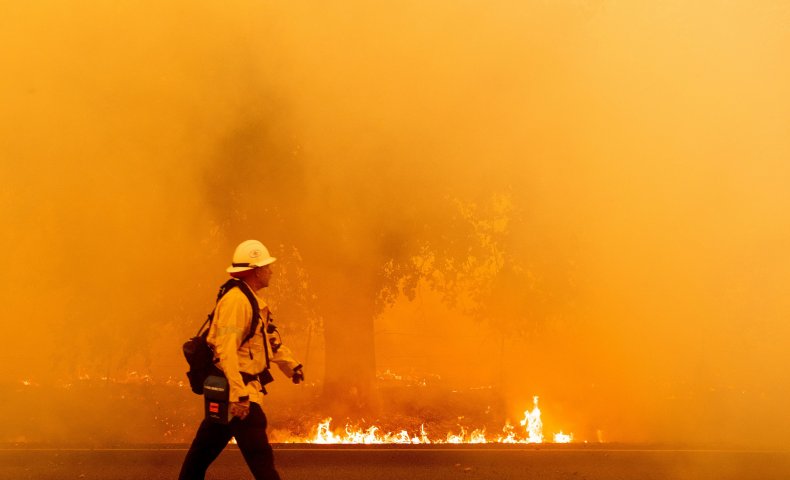 These devastating wildfires can make anyone feel powerless. However, there are several ways to help those affected by this natural disaster.
Make a donation to American Red Cross. Your proceeds will help shelter families, serve meals, support emergency responders, deliver relief supplies to those in need, and much more.
Join the Long Term Wildfire Relief team at the California Fire Foundation. Although funding is very helpful for immediate relief to the devastated areas, long term work needs to be done to help the affected areas. The California Fire Foundation has created a grant program to work onsite at these devastated areas. "By working closely with these organizations to assess ongoing need and effective funding strategies," the website reads, "the Foundation is providing a continued line of support to the Californians who are still living with the impacts of devastating wildfires."
Donate to the California Firefighters Benevolent Fund. While many emergency responders are on the frontlines of the fires, continue fighting as their homes are lost amid the destruction. The fund, established in 2018, provides "assistance and support to firefighters who are displaced or impacted by fire or natural disaster." All proceeds collected will help firefighters who have suffered fire or disaster losses.
Contribute to the California Fire Foundation's Supplying Aid to Victims of Emergency (SAVE) program. This program brings immediate, short-term relief to victims of wildfires and other natural disasters. It launched in 2014, and donations go towards purchasing basic necessities such as food, clothing or medicine.
Make a donation to the California Fire Foundation. Every little bit counts, and your contribution helps fallen firefighter families, firefighters and their communities.
Volunteer at the North Valley Animal Disaster Group. For those looking to get involved at a local level, this group helps shelter animals during a disaster, and teaches folks how to prepare themselves to evacuate with their pets. Training takes place in the winter and spring annually, to prepare volunteers for the fire season ahead. It's not too late to join and help out in the future. You can also make a donation.