Here's How You Can Share Your Thanksgiving Meal With Syrian Refugees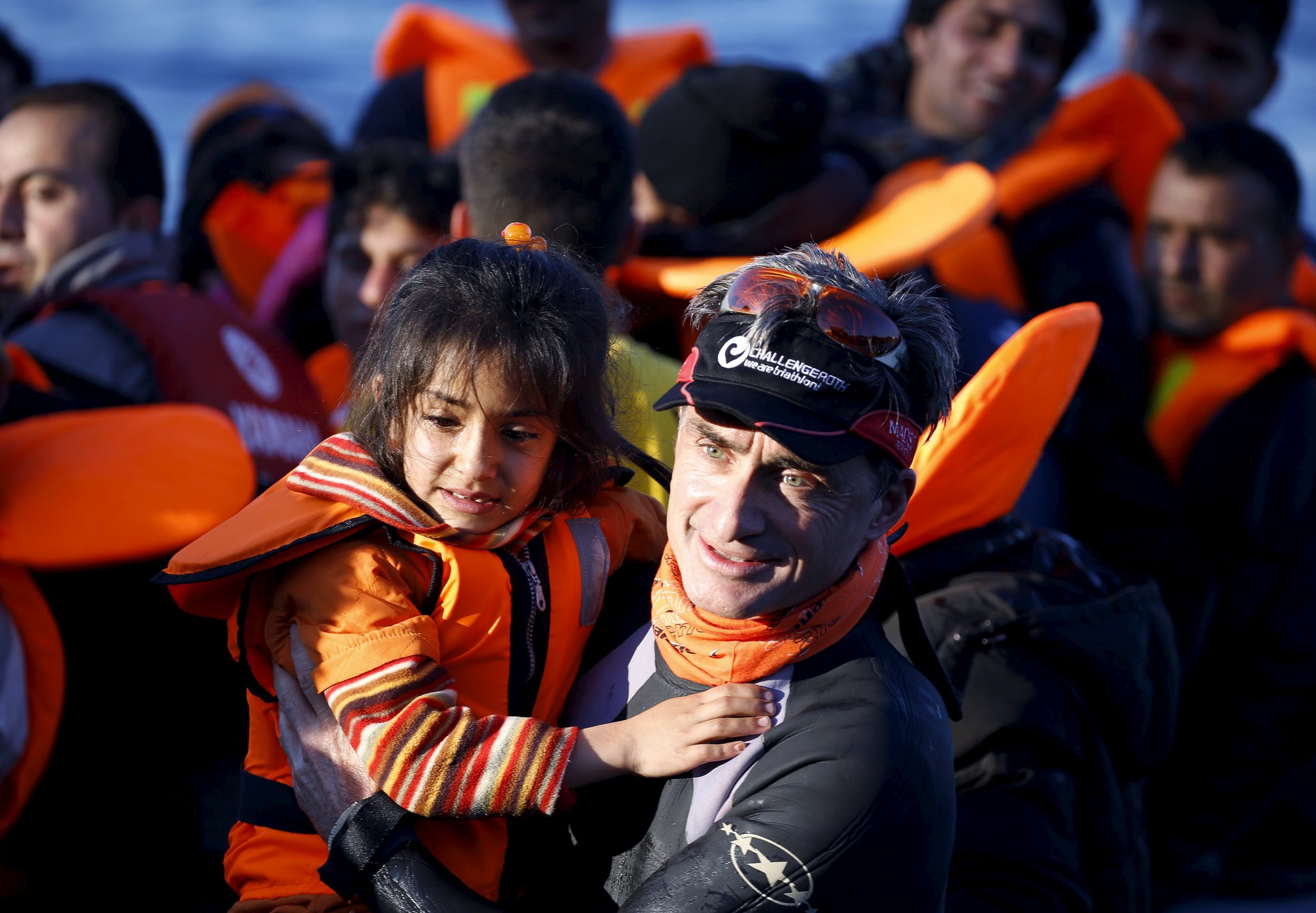 As Americans gear up for Thanksgiving Day, and all the travel chaos and gluttony that accompanies it, one San Jose–based Web developer decided to create a way to share the bounty with Syrian refugees.
Thanksgiving for Syria, a Web app developed by Paul Katcher, calculates the cost of your Thanksgiving meal based on the price of staples like turkey, stuffing and sweet potatoes and suggests how much money each guest around the table might donate to organizations that help refugees. A meal for five people that includes turkey, stuffing, casserole, apple pie, pumpkin pie and wine costs $97, so each person could donate $19. The app also calculates half the cost of the meal.
At the bottom of the page, users click on the charity they want to donate to and are taken to that group's donation page. They can pay using credit or debit card, PayPal and, in some cases, by text or check.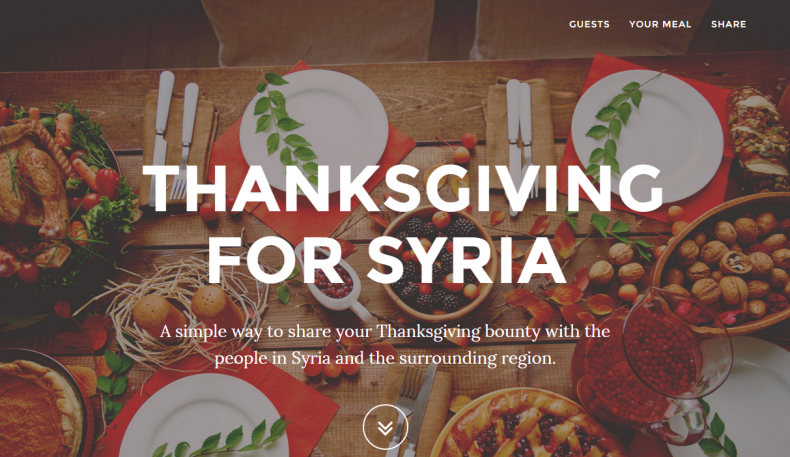 "In the wake of the Paris attacks, the Syrian refugee crisis started getting some more attention," says Katcher, 35. He says the app took two hours to build with the help of his wife, Beatrice Katcher, a designer. On Wednesday morning, the app had 1,300 shares on Facebook, far more than the 10 to 15 shares he expected from family and friends.
"I started thinking, what am I really thankful for? I'm really thankful for the decisions I don't have to make," says Katcher. "What country am I going to go to? What family members am I going to take with me? There are so many terrible decisions [people] have to make."
Katcher says he wanted to find a more direct way to help refugees and came across an article from Public Radio International (PRI) that lists a number of vetted organizations helping refugees. Thanksgiving for Syria users can donate to these groups, which include the Migrant Offshore Aid Station and the Karam Foundation. The app has now been viewed 5,000 times, says Katcher, whose employer, Securly, a Web filtering company, has given him time off to work on the project.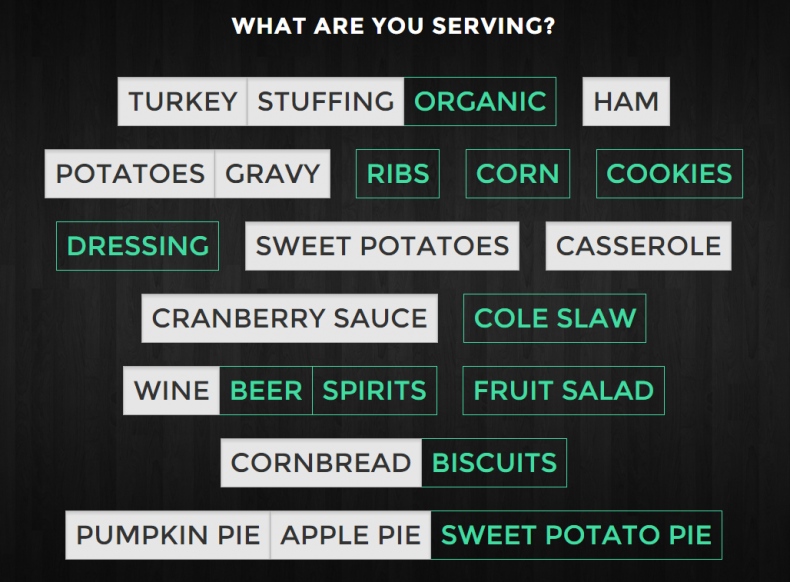 The plight of refugees in Syria resonated with Katcher due to his family history. Although they don't know the full story, his family lore has it that his great-grandfather fled Czechoslovakia as a child refugee in the early 20th century. While he says his family always thought of themselves as immigrants, they now think "refugee" is a more apt label.
Over the past two weeks, the rhetoric surrounding refugees, particularly Syrians, has taken on a largely negative tone among some in the United States. Katcher hopes the app can be used to "rise above that conversation of what are we afraid of here" and "make a real difference to people that really need it."
"A political process should still play out, but as a citizen, we can find our common humanity and help people in need when we see it," says Katcher.
Thanksgiving for Syria isn't the first resource allowing users to "share" their meals with Syrian refugee children through an app. Earlier this month, the World Food Programme (WFP) launched its ShareTheMeal app, which lets users donate money to the WFP whenever they are enjoying a meal. The WFP says it costs 50 cents a day to feed a child.