Here's How You Can Watch Kanye West, Mariah Carey and Tyler Perry Celebrate Easter Sunday Mass Online
Easter Sunday services throughout America are canceled, but there's an additional perk to celebrating the Holy Day from home. Famous pastor Joel Osteen has recruited three huge celebrities to participate in his online worship, and viewers can stream it from anywhere.
Kanye West, Mariah Carey and Tyler Perry will all make appearances at Osteen's digital Easter Sunday service. It seems they'll all video conference in from the safety of their own home quarantines, instead of joining together in a church.
The Houston pastor, known for his Lakewood Church services, announced the involvement of the celebs on Tuesday. The church apparently confirmed all three names to KPRC 2, a Houston TV station.
Here's everything you need to know about the service, and how you can watch it from home.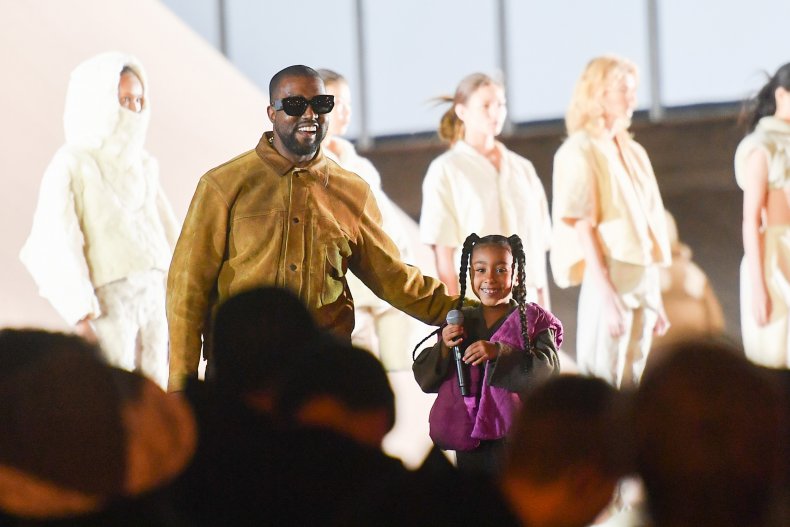 Who Are The Celebrities?
West is a musician known for his religious involvement, which started late in his career. His most recent album, Jesus Is King, is based on his faith, and he's previously collaborated with Osteen.
Carey is a singer/songwriter who has dominated the pop genre in years past, and Perry is an ultra-celebrated writer and director known for films like Madea's Family Reunion and Diary of a Mad Black Woman.
What Will They Do?
There's no official word on what the three celebrities will bring to the church service. Carey, apparently, will sing her song Hero in a tribute to healthcare workers, TMZ reported. Osteen confirmed this in a conversation with the publication, and claimed Carey reached out to his team in an attempt to "show support to the first responders."
As for West and Perry, the details aren't as specific. TMZ claims West's Sunday Service choir will return to provide music for the service, though how that will happen via webcam is unknown. Osteen didn't know, either. "I'm not so sure what he's going to do, but he sent me a couple of pictures where it looks like they're going to keep the social distancing," he told TMZ. "I don't know. Kanye's one of a kind, and he'll figure out some way to do it."
Perry, apparently, will offer calming words for the Sunday celebration. "Tyler's a very powerful speaker," Osteen revealed. "He sent us a five-minute clip. He's just encouraging everybody through this difficult time—a very powerful speaker and a very loving man. A very generous man,"
Will It Be Live?
The Easter Sunday mass will not be live, according to KPRC 2, who spoke to church officials. They said the full service will be pre-recorded on Friday.
How To Watch
Those who want to tune into the Osteen Easter Sunday service can do so via the pastor's social media accounts. Osteen streams services live on his Facebook page, as well as YouTube. A full schedule of all of Osteen's masses, bible studies and more is available here.