What is Donald Trump Doing at the U.N.? White House Reveals Full Schedule of Meetings and Speeches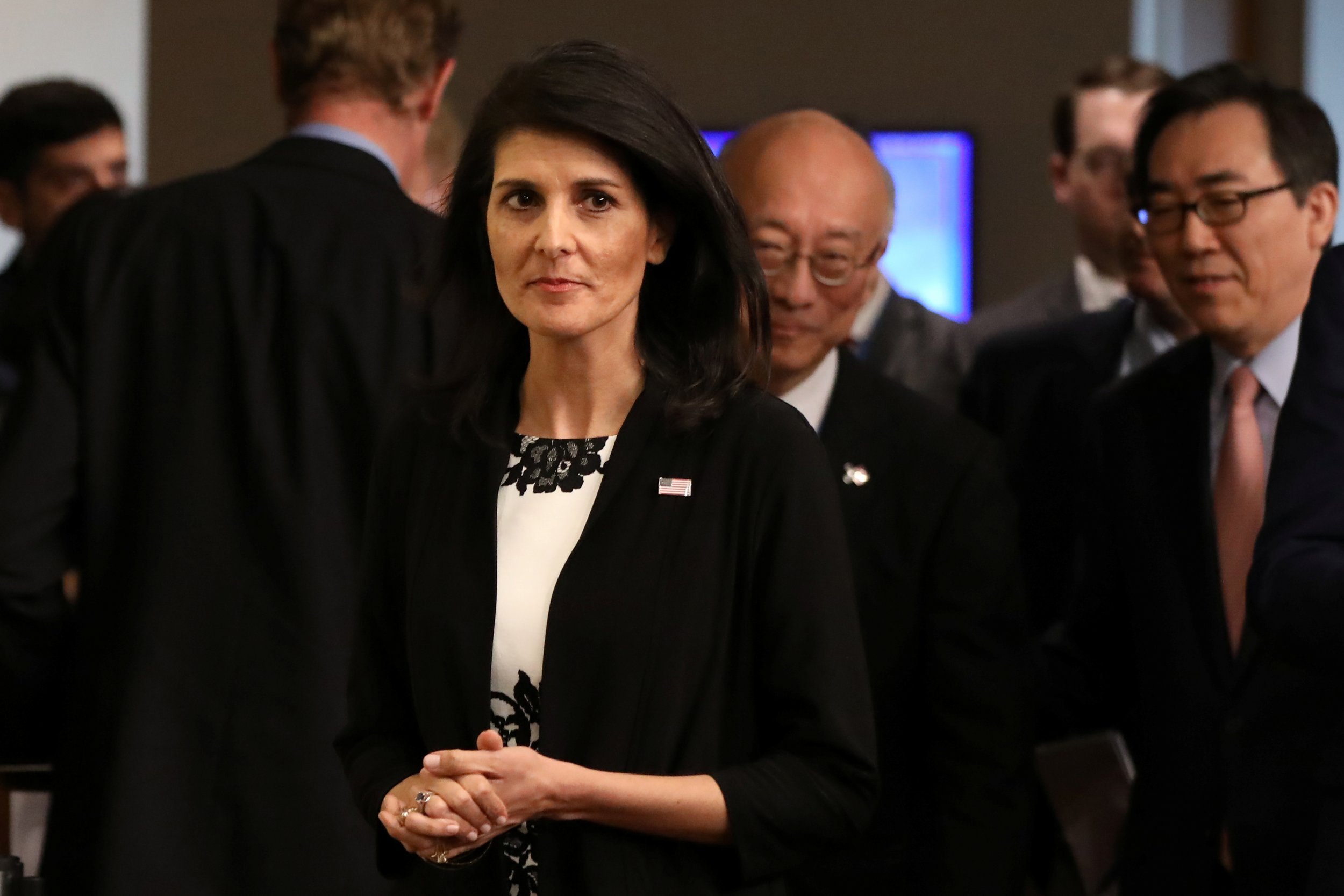 President Donald Trump has derided the U.N for its "utter weakness and incompetence" and even pledged to cut U.S. taxpayer funding that contributes to its budget.
But next week Trump will attend the General Assembly for the first time, and on Tuesday will address world leaders in what will be one of his highest profile speeches to date.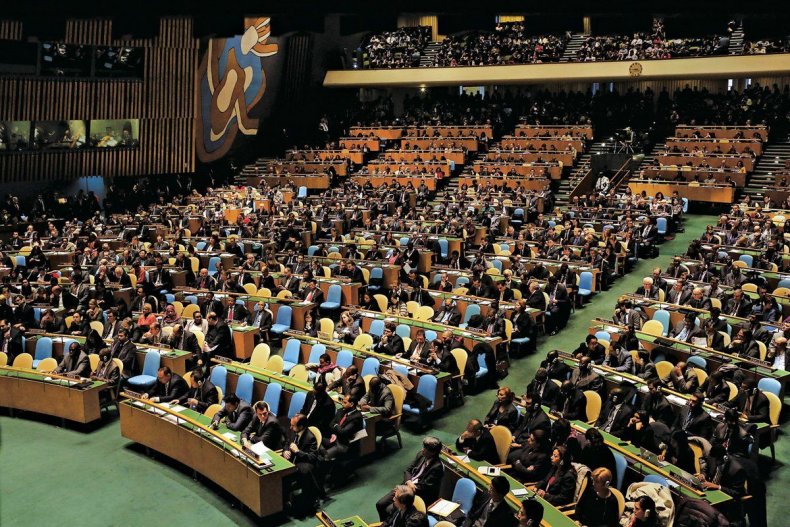 What will Trump say?
Some diplomats may be braced for an anti-UN tirade by the president, but the message from the White House indicates that Trump may adopt a more measured approach, and emphasise the need for international cooperation across a range of topics.
In a briefing to reporters at the White House Friday, Trump's national security adviser H.R. McMaster said that Iran and North Korea will be the top of the agenda.
"In many respects this is just going to be business as usual," a Trump administration official told Politico.
There are indications though that in some respects the meeting may not quite match that description.
The three international goals Trump will emphasize on the visit are "peace," "prosperity" and "sovereignty," McMaster said.
And while the first two may be familiar in U.S. post-war diplomacy, the third is a loaded term in international relations, hinting at Trump's 'America First' agenda.
"For Trump's populist base—as well as conservative nationalist pundits like Breitbart executive chairman, and former White House official, Stephen K. Bannon—the UN is a globalist conspiracy to tie down the United States like Gulliver," writes Stewart M. Patrick for the Council on Foreign Relations.
"In this view, the UN has forgotten its original purpose—namely, to serve as a platform where independent nation states cooperate on matters of common interest. Equally bad, the UN bureaucracy is out of control, no longer beholden to its national governments.
"The Trump administration intends to change that."
The use of the term is a declaration that the U.S. reserves the right to go it's own way, unhindered by international accords, and signals a break with Obama's emphasis on multilateral approach to international relations.
Another factor is Trump's famous unpredictability. Trump has lambasted a U.N. sanctions package against North Korea passed this week that he says is "not a big deal" that might not have "any impact."
Will the president take to Twitter to savage the UN if he feels insufficient progress is being made, breaking with the carefully crafted talking points created by advisers and diplomats?
"Trump's audience will be very aware of his mood swings," said Richard Gowan, a U.N. expert with the European Council on Foreign Relations told Politico.
"If he gives a good speech but undercuts that with a few mad tweets against the U.N. the next morning, he will waste their goodwill."
Who will he meet?
McMaster said that reform of the U.N. is very much on the table at the meeting in general, with focus on ideas for making the notoriously inefficient organization, whose biennial core budget is $5.4 billion, more streamlined.
He will also meet the leaders of France and Israel to discuss, amongst other issues, Iran and, as McMaster said, its "destabilizing behavior, including its violation of the sovereignty of nations across the Middle East."
On Monday evening he will host a working dinner with Latin American leaders.
After addressing the General Assembly Tuesday morning, Trump will meet with senior UN officials and the Emir of Qatar, a key regional ally which he has accused of backing terrorism in recent months.
On Wednesday, the President will meet with the leaders of Jordan, the Palestinian Authority, the United Kingdom, and Egypt. He will then meet African leaders, to discuss issues including economic development.
Finally, on Thursday the President will meet with the leaders of Turkey, Afghanistan, and Ukraine, before South Korea and Japan, with which he will discuss the world's "most urgent and dangerous security problem," North Korea.