Here's the Latest Update on Steven Avery's 'Making a Murderer' Appeal
There's a new Making a Murderer update for advocates of Steven Avery's alleged innocence, but it doesn't mean too much just yet. The State of Wisconsin responded to Avery's appeal brief by asking the court to uphold the decision to deny Avery a new trial.
Avery was convicted of murdering photographer Teresa Halbach on Halloween, 2005. He maintains his innocence. He was first denied an evidentiary hearing by Judge Angela Sutkiewicz in 2017.
Avery's lawyer, Kathleen Zellner, appealed his case in October, and Wisconsin Assistant Attorney General Lisa Kumfer responded Thursday with a 130-page document.
The document rallies against the claim that Avery deserves a new evidentiary hearing after Zellner and team asked to submit new evidence for appellate consideration. Zellner's initial argument claimed Avery should have a new trial for a few reasons. The brief said Avery's trial attorneys were ineffective counsel and pointed to a few moments in which they claim the circuit court "abused its discretion" in failing to grant Avery an evidentiary hearing. Zellner also counted six potential Brady violations on behalf of the circuit court.
The 10 points Zellner listed in the brief are recapped by ABC 2 here.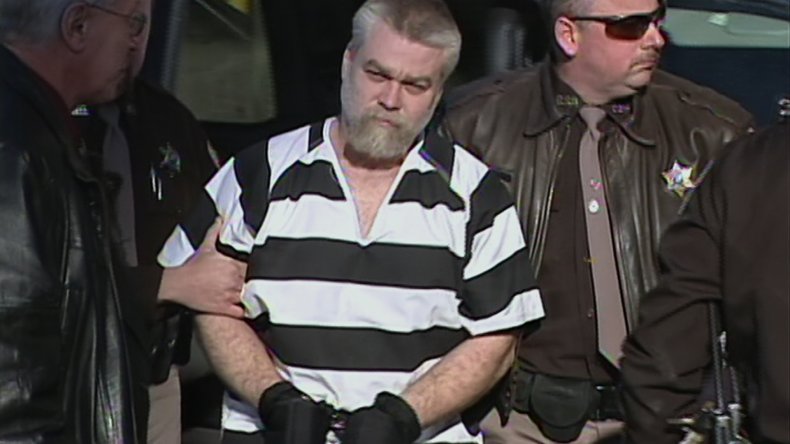 Wisconsin's response denies the claims in Zellner's brief. "Accordingly, the question on appeal is not whether Avery is guilty of killing Teresa Halbach," it reads. "That question was for the jury, which many years ago answered yes, beyond a reasonable doubt. Nor is the question on appeal whether Avery's latest counsel can construct a different trial defense, find new ways to attack the trial evidence, or identify issues that have not been raised previously."
It continues: "The only question before this Court in this appeal is whether any of Avery's motions entitled him to an evidentiary hearing. The answer to that question is no." You can read the full response here.
So what does this mean for Avery? Zellner and Avery can respond to the state's response by June 11. It will be up to the state to decide if Avery should be granted a new trial.
Zellner explained Avery's reaction to the state's brief in a comment to Newsweek. "Mr. Avery is not concerned about the State's Brief. It demonstrates a poor grasp of the facts, uses boilerplate language and tries to erect every procedural hurdle to obscure the real issue that Mr. Avery suffered numerous constitutional violations that should result in an evidentiary hearing and/or a new trial," she explained via email.
The state could allow Avery to present new evidence to a court, and potentially be absolved of his guilty verdict. Or, they may deny a new trial, leaving him in prison. If the latter happens, Avery can attempt to appeal to a higher court, as did his nephew, Brendan Dassey.
Dassey was convicted of Halbach's murder, too, and was featured in Making a Murderer. Season 2 of the series follows Dassey's process of appealing, which ended in the United States Supreme Court denying a new trial.
Backlash to the Wisconsin courts began publicly in 2015 after the first season of Making a Murderer premiered on Netflix. The documentary series shows claims that Avery is innocent, and Wisconsin law enforcement framed him. It wasn't until seeing the first part that Zellner signed on as Avery's lawyer. Her new findings are featured in Season 2, which aired in 2018. Right now, it's not clear if there will be a Season 3.
Updated 5/29/20, 3:48 p.m. ET: This article was updated to include Zellner's comment.