Here's a List of All the Huge Celebrities You Can Find on Mobile Streaming App Quibi
Mobile streaming app Quibi just might change the way that you consume compelling content. The app, which launched on Monday, offers viewers bite-sized, 10-minute episodes in a few different genres, like reality TV, drama and educational programming.
Though it's only the app's first day, it already has some incredible talent on board. Giant stars—including a fan favorite from the Game of Thrones cast, a Grammy-winning musician and a Hemsworth brother—are debuting new projects on Quibi, ready for you to check out now.
Here are some of the biggest stars on Quibi, and what you can expect from their 10-minute shows.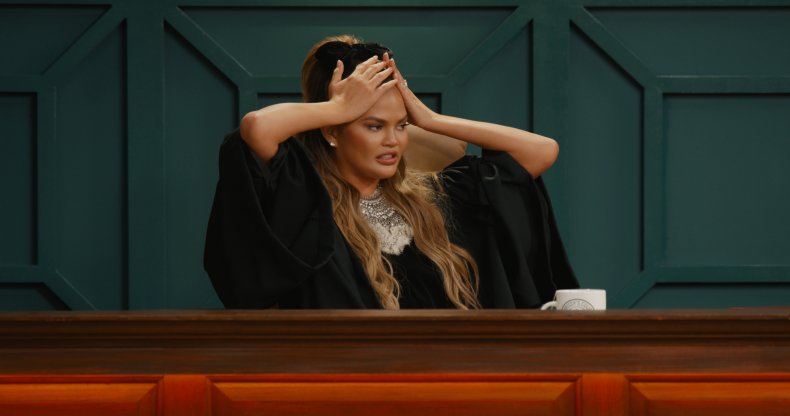 Chrissy Teigen
Chrissy's Court
Twitter Queen Chrissy Teigen has, somehow, become a legal judge. In this Judge Judy-like setup, Teigen is able to rule the fate of each court quarrel that's brought before her. She's accompanied on the show by her mom, who may just be the best bailiff in TV court history.
Sophie Turner
Survive
Game of Thrones royalty Sophie Turner is starring in a dark series, which follows a woman struggling with depression. Though she's ready to end her life, a plane crash forces her to fight to stay alive.
Chance the Rapper
Punk'd
The celebrity-prank series is back with the ultra-charismatic Chance the Rapper playing host. You know what to expect—stars will be pranked and their freak-outs will be recorded for your enjoyment.
Liam Hemsworth
Most Dangerous Game
Heartthrob Liam Hemsworth embarks on a new, dark series, in which he subscribes to a "dangerous game" in order to take care of his pregnant wife. Suffering from a terminal illness, Hemsworth finds himself twisted in something much scarier than he anticipated.
Lena Waithe
You Ain't Got These
Screenwriter and actor Lena Waithe takes a deep dive into sneaker culture, and how your choice shoes are more than just a fashion statement.
Reese Witherspoon
Fierce Queens
Think Reese Witherspoon-meets-nature show in this celebration of nature's most badass females.
Nicole Richie
Nikki Fre$h
It's no Simple Life, but Nicole Richie is back with Nikki Fre$h, which has the fashion icon assuming the alter ego of a trap star who preaches what she's passionate about: environmental advocacy.