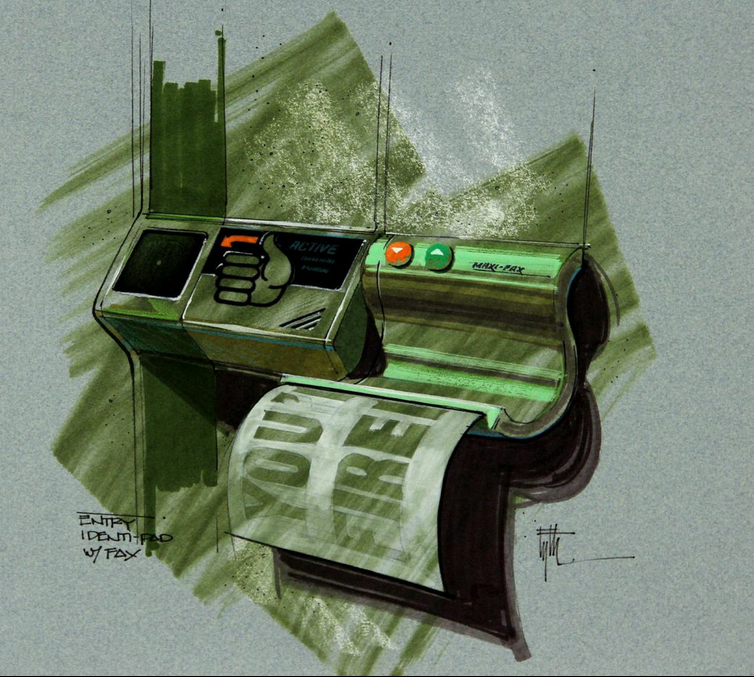 In the early hours of 2015, Tim Flattery was startled to see a film he'd worked on more than 25 years ago plastered all over social media.
Then he remembered: The future he had "designed"—the one that levitates and hoverboards to life in Back to the Future Part II—had arrived. "I totally forgot that it took place in 2015," Flattery said, "and once I started seeing all the stuff on the Internet about it, I went, 'Oh yeah, of course!'"
Flattery, a concept artist and designer with credits ranging from Men in Black to The Hunger Games, holds the strange honor of having served as a "future consultant" for the Back to the Future sequel. In 1988, he and roughly half a dozen others convened in a trailer at Universal Studios to try and sketch out the not-too-distant year 2015. Flattery specializes in designing futuristic vehicles (though he also painted the famous Jaws 19 poster), and he remembers meeting regularly with production designer Rick Carter to figure out which machines would make it into the film.
"I was petrified," Flattery recalls. "I was scared shitless. Whenever you design and build stuff like that from the ground up, something's going to go wrong on set. It always does. There's all sorts of stories about things that happened with the police car."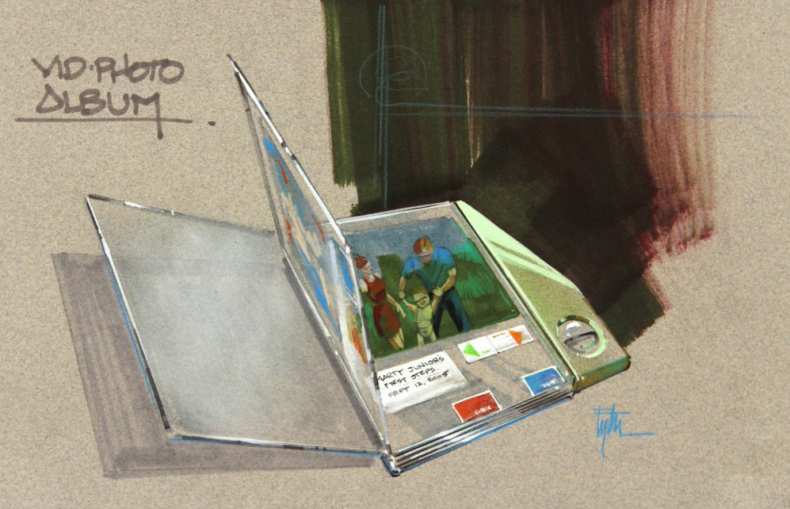 Those meetings became the creative basis for the bright, glossy 2015 that's depicted in the movie. (The year also marks the 30th anniversary of the first film, which Universal is celebrating with a home entertainment re-release.) Flattery was joined on the job by Edward Eyth, a concept designer who'd graduated from design school just a few years earlier and "through a series of fortunate serendipity" wound up working on movies with Steven Spielberg and Universal Studios. Eyth's focus was in designing props and smaller set pieces—for instance, the microwave dehydrator that turns a mini pizza into a large-scale pizza and the hydroponic garden that emerges from the ceiling in the dinner scene.
Eyth still has the concept sketches today, which Newsweek is publishing for the first time. He recalls a number of technological ideas that didn't make the final cut, like a wrist communication device and "a giant aquarium [in Marty McFly's future home] where you can harvest fish." Director Robert Zemeckis, Eyth says, put the brakes on a number of "blue-sky ideas" that seemed too lavish for Marty McFly's middle-class existence.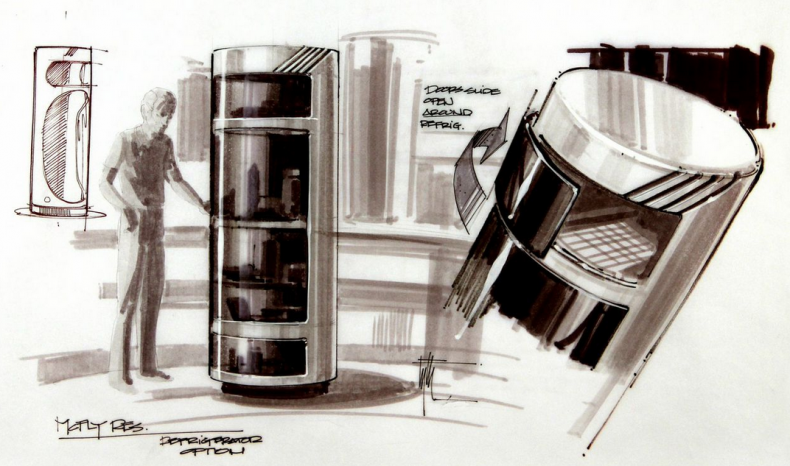 "We were highly motivated to make it so we didn't look like fools in 25 years," Eyth said. "We knew that when we see movies like Metropolis, when they're speculating about the future, it can be so far off. We weren't that far off, I guess, on a number of occasions."
When asked whether the goal was to make accurate predictions or a realistic film, Flattery took a more measured tone.
"With [screenwriter] Bob Gale and Bob Zemeckis, they wanted a future that made those things they dreamt of as kids attainable, like flying cars," Flattery said.
"There's always going to be an entertainment factor that goes into what you're designing," he added. "[But] no matter what, you're designing to support the story. And you're designing to support the director's vision. Those things are most important."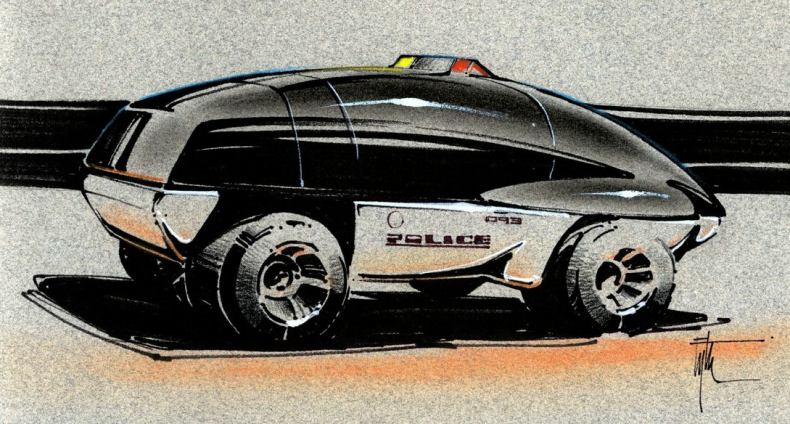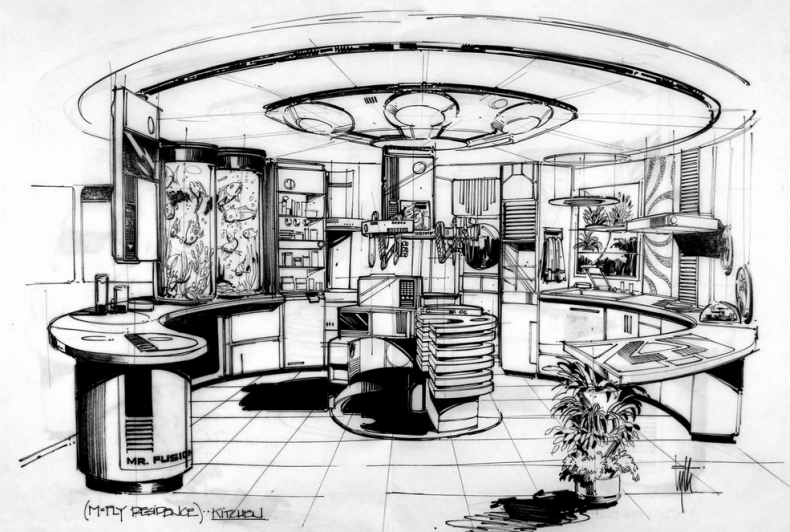 '