Here's the Process Refugees Have to Go Through to Enter the U.S.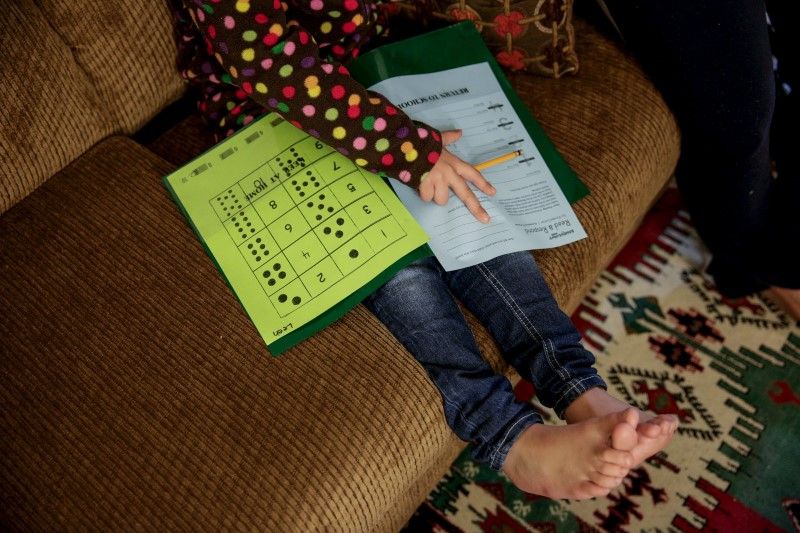 Since the multiple attacks in Paris that killed 130 people earlier this month, Syrian refugees have gone from being mainly an issue concerning Europe's borders to an unexpected focal point of the U.S. presidential race.
Dozens of governors recently said they would stop taking in Syrian refugees in their states, while the House of Representatives voted to suspend the White House's plan to admit 10,000 Syrian refugees in 2016. Lawmakers voted 289-137 in support of the bill and in favor of stricter checks for Syrian and Iraqi refugees, with 47 Democrats breaking with the White House.
So what does the arduous process for admitting refugees—which usually takes between 18 and 24 months—involve?
The first step for most refugees who come to the U.S. is to register with the U.N. refugee agency (UNHCR), which makes the initial referral to the resettlement country. This doesn't mean that the U.N. decides who comes into the U.S. Instead, the UNHCR is in a position to identify vulnerable people, including those with injuries, medical conditions or trauma, or female-headed households. These are the types of people the U.S. seeks to resettle.
The U.N. then performs an initial assessment to make sure applicants are bona fide refugees. The U.N. also collects biometric data, including iris scans for Syrians and other Middle Eastern refugee populations, and biographical information. The UNHCR will also consider criteria like medical needs and whether there are family or friends in a certain country to help decide where refugees should go. Since the Syrian civil war broke out in 2011, 23,000 Syrian refugees have been referred to the U.S. by the UNHCR, and 2,281 have been admitted.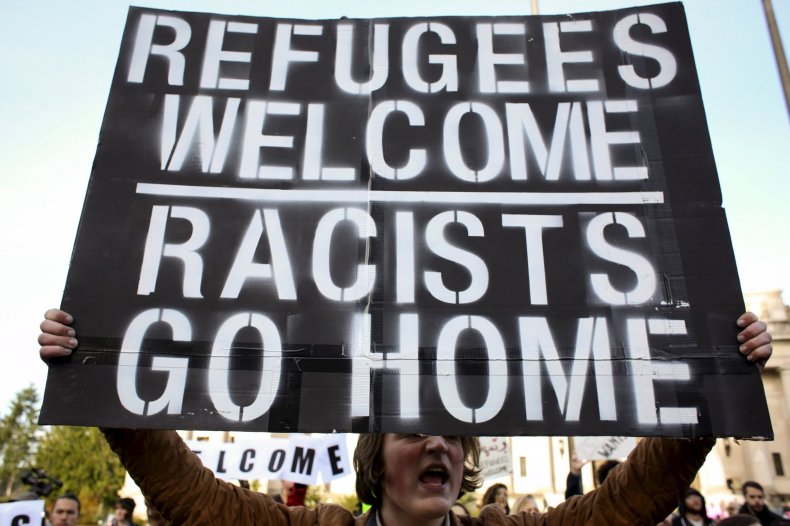 Once the U.N. refers a refugee, a U.S. government-funded refugee support center receives the person's application. At the center, a file is created and information is collected to begin background checks that independently ensure the refugee is genuinely fleeing persecution or harm. This is before "an extremely elaborate process of registration and vetting kicks in," says Kathleen Newland, co-founder of the Migration Policy Institute, a Washington, D.C.-based independent think tank.
The U.S. government "will take referrals from UNHCR, but they won't take UNHCR's word," says Newland. The government has the "sole authority to screen and decide which refugees are admitted" to the U.S., Simon Henshaw, principal deputy assistant secretary of state for population, refugees and migration, said during a recent press briefing.
At this point, less than 1 percent of the global refugee population is eligible to move forward and be assessed by the U.S. government, according to an infographic created by the White House on the refugee-screening process. Around 56,000, or 80 percent, of the 70,000 refugees who are resettled annually in the U.S. arrive after being referred through the UNHCR. The remaining 20 percent include Haitian and Cuban immigrants, as well as those who arrive on a Special Immigrant Visa, such as Iraqi translators who helped U.S. forces in the war.
The refugee background data collected by the government will be run through "at least four independent databases, some of them based on biometrics, some of them based on biographical [information]," says Newland. The State Department maintains that the details of the background checks are classified, but agencies that screen refugee candidates include the FBI, the Department of Homeland Security, the State Department and the National Counterterrorism Center.
Syrian refugee applicants undergo an additional screening by the Department of Homeland Security, the only refugee group to do so. Syrian refugee cases might be referred for review to the U.S. Customs and Immigration Services's Fraud Detection and National Security Directorate. If any new information comes to light, such as a previously used name or a different phone number, the entire background screening process is repeated, according to the White House.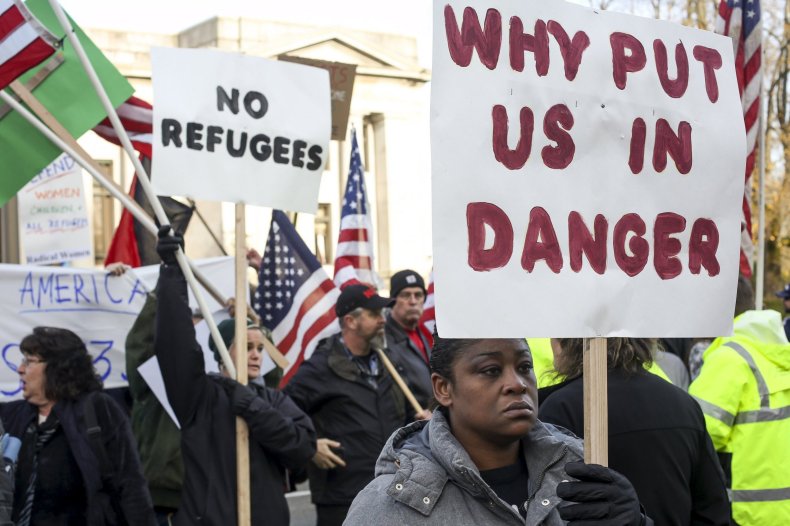 Once the background checks are completed, refugees must have a face-to-face interview with a Department of Homeland Security officer. For Syrian refugees, the interviews mainly take place in Turkey and Jordan, where more than 2 million Syrian refugees live, although the State Department said it hopes to open an office in Beirut. More than 1 million Syrian refugees live in Lebanon.
During the interviews, officers are looking for associations with terrorist organizations and evidence that applicants provided material support for such groups, although it has been a challenge for officers interviewing Syrians to determine this.
"This has been an obstacle for many refugees living in Syria in areas that are under the control of al-Nusra Front or [the Islamic State militant group] ISIS or the many, many groups in Syria that are regarded as terrorist groups by the U.S.," says Newland.
"They may have been coerced into providing support, into providing meals or housing," she adds. "There is some flexibility that has been introduced into the material support criteria to acknowledge that some people may have been forced or may not have known that the person they were giving a sandwich to was a terrorist fighter."
After the interview, applicants have their biometric data taken by U.S. government employees. Fingerprints are searched for any matches to fingerprints collected in the field in Afghanistan or Iraq, says Newland. If successful, refugees then undergo a medical check and are screened for diseases such as tuberculosis. They receive cultural orientation lessons and are flown to the U.S. with the help of the International Organization for Migration. Before they fly, refugees must agree to repay the U.S. government for the cost of their flights. While the amount varies, one Syrian family of four who flew from Jordan to the U.S. to be resettled in Florida said their tickets cost $2,174.
Refugees are screened once again by U.S. Customs and Border Protection and the Transportation Security Administration before they travel. Within a year of their arrival in the U.S., refugees are required to apply for a green card. Then they are "woven into the rich fabric of American society," says the White House.
Speaking during a recent press conference, President Barack Obama emphasized that "refugees who end up in the United States are the most vetted, scrutinized, thoroughly investigated individuals that ever arrive on American shores."
"We also have to remember that many of these refugees are the victims of terrorism themselves—that's what they're fleeing," Obama said earlier this month in Turkey. "Slamming the door in their faces would be a betrayal of our values. Our nations can welcome refugees who are desperately seeking safety and ensure our own security. We can and must do both."