Here's a Real Michael Bloomberg Wearing a Fake Wrap Dress on a Fake Newsweek Cover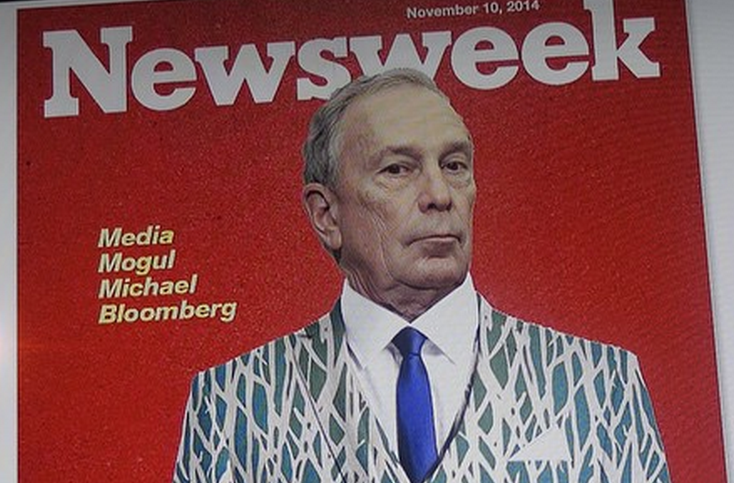 Billionaire-guy-turned-mayor-turned-billionaire-guy Michael Bloomberg hasn't graced the cover of Newsweek since 2011, when Nick Summers reported on his "plan for world domination":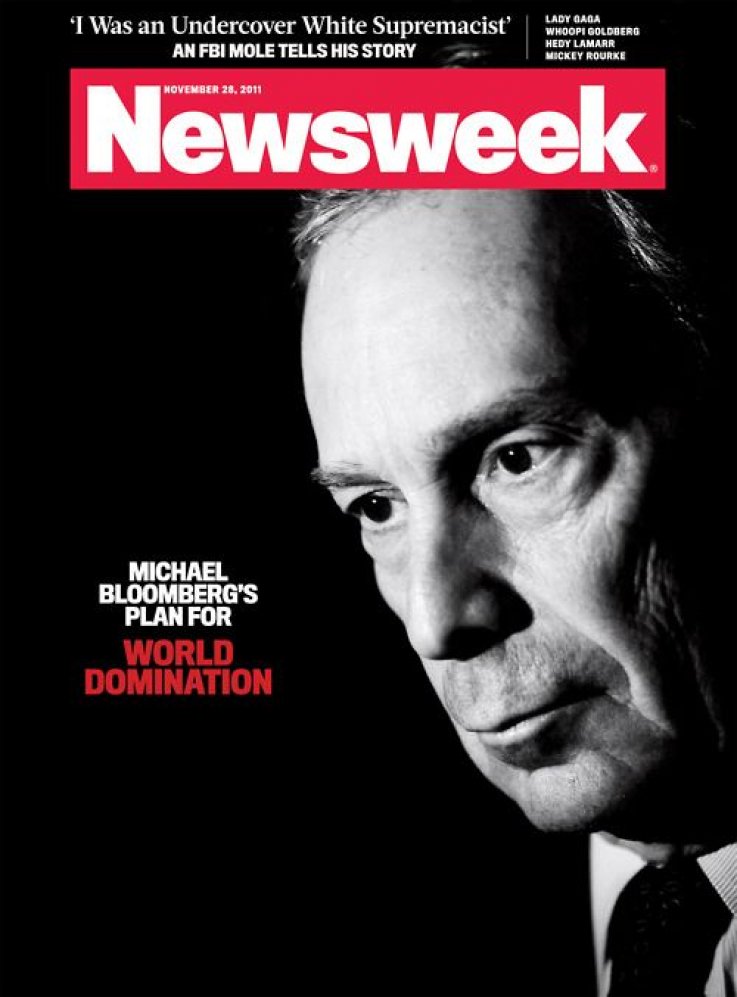 That's unless you happened to be invited to Monday night's party at the Bloomberg Family Foundation headquarters on Manhattan's Upper East Side, where the ex-mayor graced this magazine's cover once again—or a Photoshopped mockup of it, at least. Here's the look: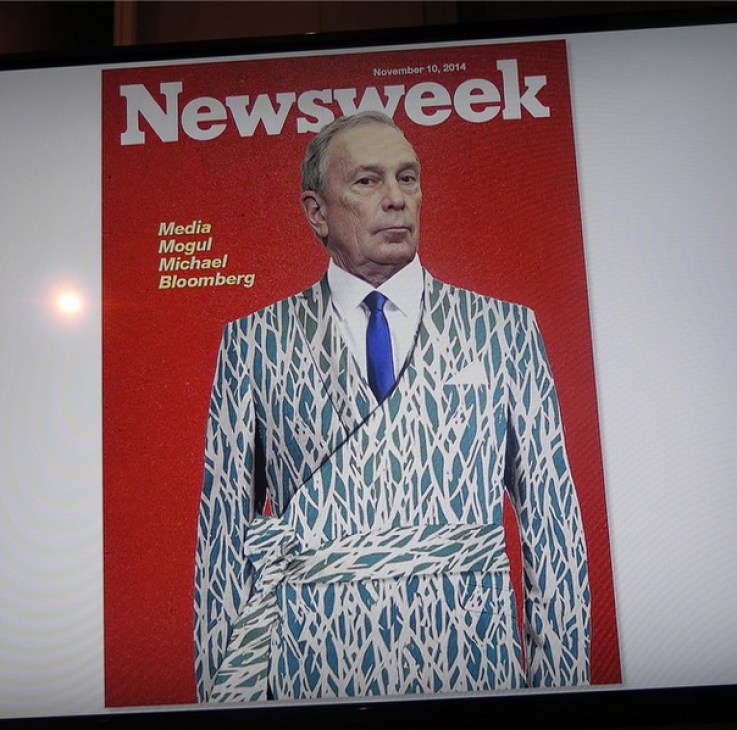 The party was in honor of designer Diane von Fürstenberg's new memoir, The Woman I Wanted to Be. Fürstenberg, of course, famously introduced the wrap dress. "It's always bugged me that, unlike her, I've never been considered a style icon," Bloomberg told the guests, according to a New York Times party report. There he is, posing next to himself, posing in a wrap dress:
That's it, that's the joke: Bloomberg in a dress, modeled after a famous 1976 Newsweek cover featuring Fürstenberg herself.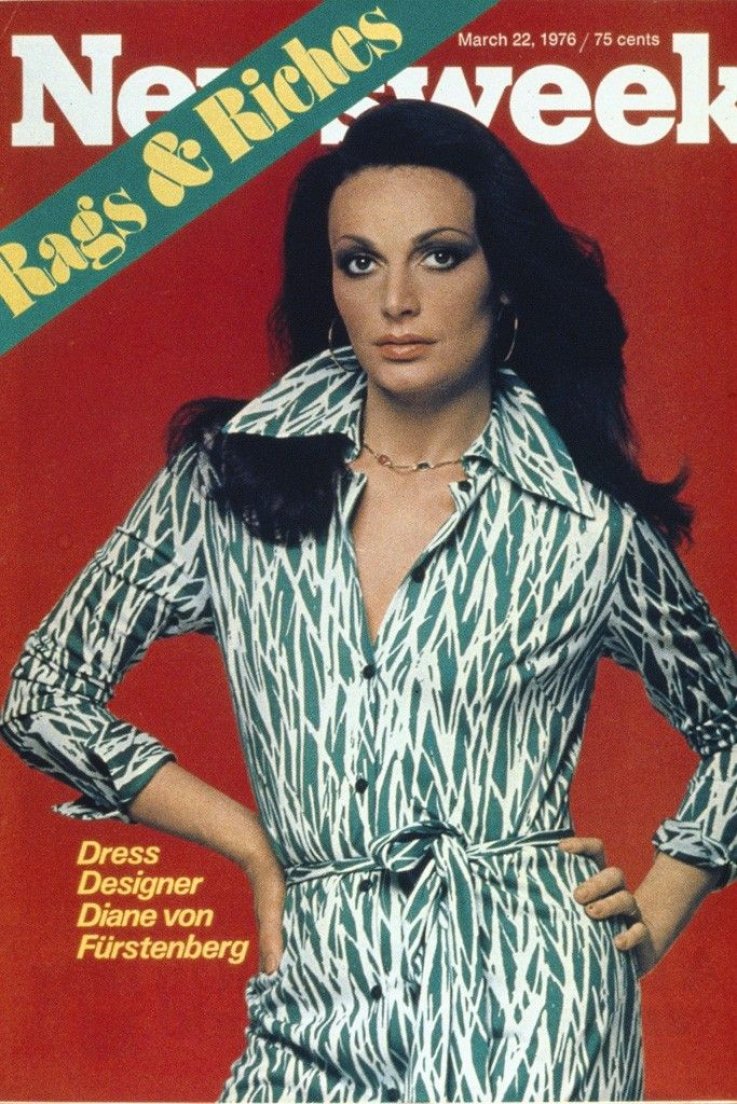 Between this and Jon Stewart's new film, Rosewater, it's a big month, it seems, for fictionalized odes to Newsweek in the 1970s.
"Diane invented the wrap dress—well, get ready for the wrap suit," Bloomberg reportedly joked. "Now, it may not get on the cover of Newsweek, but it will get on the cover of Bloomberg Businessweek, I can promise you."
Why not Newsweek, too? Fürstenberg's husband Barry Diller may not be so fond of this magazine, but that's okay. We humbly invite the ex-mayor to pose again on the cover of our magazine, modeling the retro fashion accessory of his choice. Mustache and velvet tuxedo jacket optional.
We'll do a better job with the Photoshopping, too.
Here's a Real Michael Bloomberg Wearing a Fake Wrap Dress on a Fake Newsweek Cover | Culture