Here's What Dolly Parton and 'Buffy the Vampire Slayer' Have in Common
Dolly Parton can do anything. She can sing, dance, write songs, act—and produce! It turns out that the country star produced Buffy the Vampire Slayer, of all things. True, Parton herself isn't credited as a producer on the fantasy series, which ran from 1997 to 2003, but a company that Parton co-created and owns was in part responsible for the show's existence.
According to The Independent, Sandollar Entertainment—which is listed on the end credits of every Buffy episode—was created by Parton and Sandy Gallin, her friend and former business partner, in 1986. Gallin is credited as an executive producer on the show, while Parton's name is absent.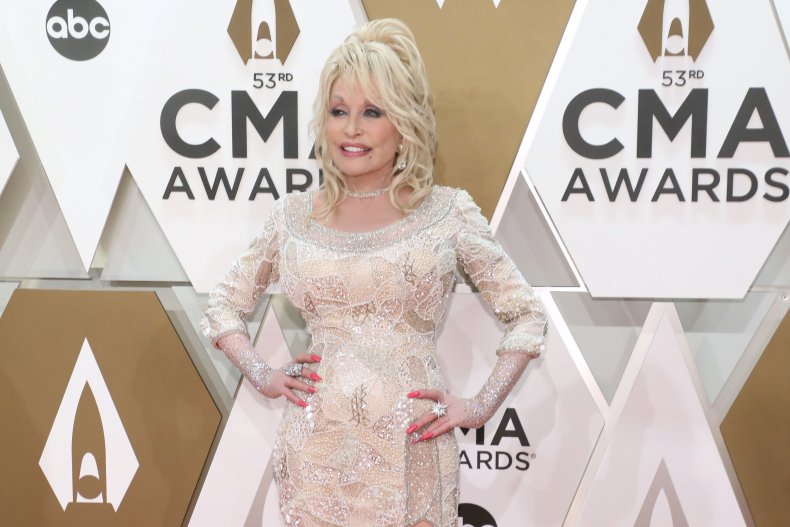 Parton and Sandin's company produced the 1992 film version of Buffy the Vampire Slayer as well. Although the movie, which starred Kirsty Swanson, received poor reviews, then-executive producer Gail Berman still believed the property had potential. Berman proposed launching the brand into a television series and convinced Joss Whedon to adapt the script. Swanson was replaced with Sarah Michelle Gellar, and the rest was history.
The production company also worked on several films, such as Father of the Bride and Fly Away Home. Most recently, Sandollar Entertainment worked on Parton's Netflix anthology series Heartstrings. The series adapted her most iconic songs into vignettes.
The resurfaced news of Parton's company's involvement in Buffy has fans shook. "I was today years old when I found out that Dolly Parton was an uncredited executive producer on Buffy the Vampire Slayer," one surprised fan Tweeted. "'Hold everything, one fan tweeted after discovering the news. 'Dolly Parton was an uncredited producer on Buffy the Vampire Slayer'?!" another wore on the social media platform.
"JUST FOUND DOLLY PARTON WAS AN EXECUTIVE PRODUCER FOR BUFFY THE VAMPIRE SLAYER & I THINK IVE LOST ALL MY CHILL," a third exclaimed online. "Dolly Parton's production company being responsible for Buffy the Vampire Slayer is the coolest thing since Dolly Parton," another noted.
If you're looking to revisit Buffy the Vampire Slayer, or maybe watch it for the first time, you can head to Hulu, where the show is currently available to stream.