Here's What to Expect From the 2021 LA Auto Show, Including COVID Protocols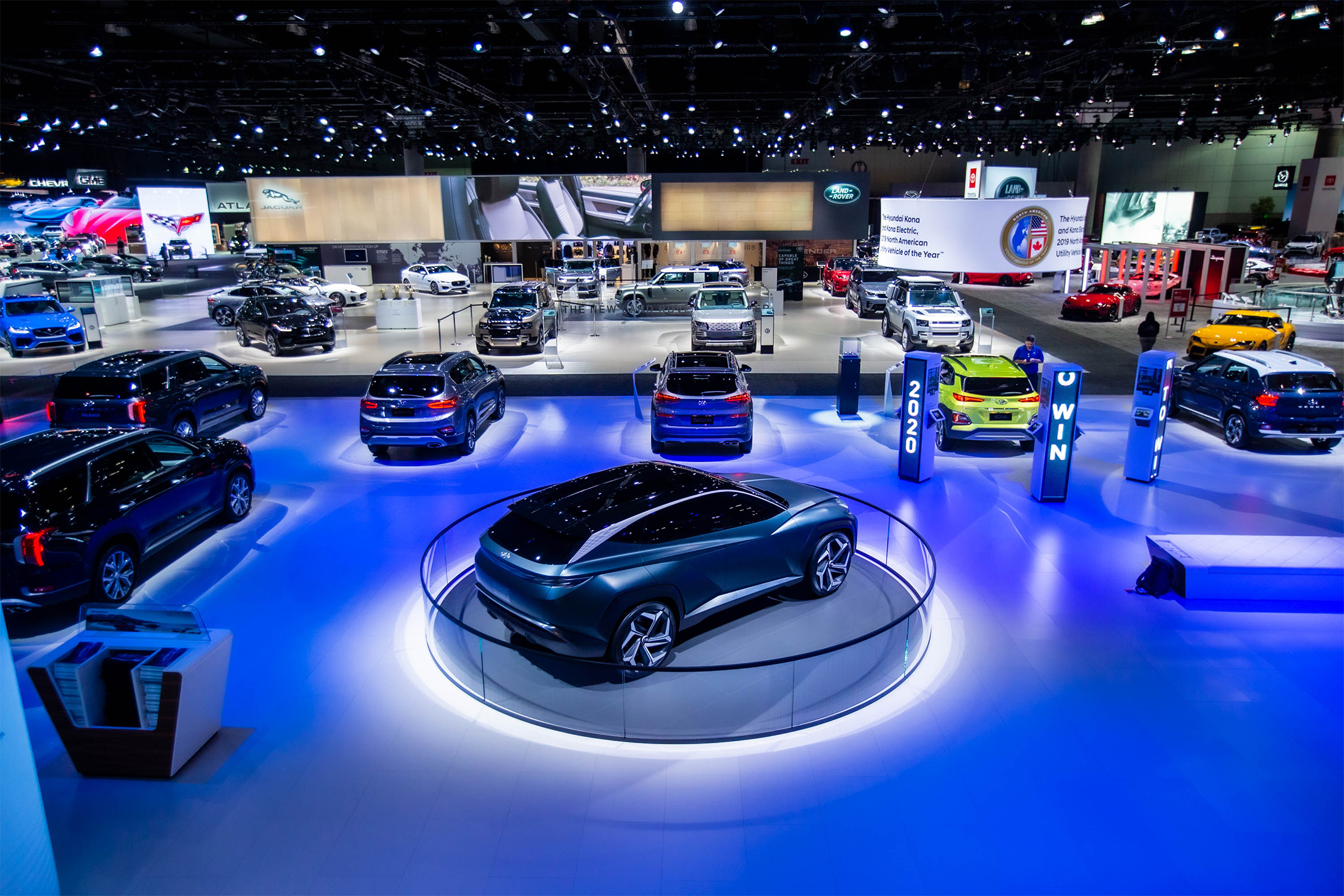 After taking a year off due to the pandemic, the Los Angeles Auto Show has returned. The 1 million-square-foot event will host a roster of indoor and outdoor activations, press events, and consumer attractions.
The LA Auto Show will also feature startups and established brands as they deliver 10 days of test drives, never-before-seen vehicles, custom and exotic cars, all-new zero-emission vehicles and interactive activations from November 19-29, 2021 at the Los Angeles Convention Center.
Audi, Chrysler, Dodge, ElectraMeccanica, Fiat, Ford, Honda, Jeep, Nissan, Ram, Subaru and Toyota will offer customers the ability to test drive vehicles while at the show.
Volkswagen's VW Roadshow will invite attendees to discover the company's ID.4, Taos, Atlas, and Tiguan via a closed-track experience that comes complete with obstacles that showcase the vehicles' abilities.
Jeep has a 25,000-square-foot outdoor Camp Jeep exhibit that will allow attendees to try out the extreme off-road capabilities of the company's vehicles without leaving the convention center grounds. The 2021 Jeep Wrangler Rubicon, Wrangler 4xe, Grand Cherokee, Gladiator Rubicon, Grand Cherokee Trailhawk and the Cherokee Trailhawk will be available to experience.
Ford's Bronco Build Wild experience is similar to Camp Jeep and includes Bronco Mountain, a hill with a 38-degree incline.
Ford is also hosting an indoor experience called Built to Electrify that will offer guests the opportunity to learn the benefits of electric vehicle ownership and view Ford's full EV lineup. The all-electric Ford F-150 Lightning and Mustang Mach-E make an appearance there.
Ram will have it own indoor truck demonstration. Professional drivers will navigate guests through the Ram Truck Territory course in the 2021 Ram 1500's Rebel, Limited, Laramie and Longhorn models. Ram Power Wagon, 2500 and 3500 Limited models will also be part of the experience.
Subaru will be introducing an new auto show experience at LA, showcasing core Subaru models and the brand's dedication to preserving National Parks featuring an immersive 180-degree LED wall and LED floor, wilderness-inspired sights, sounds, smells and two levels of viewing. The company will also be hosting the Subaru Loves Pets daily adoption event.
The LA Auto Show will be operated in full accordance with all safety protocols required by the Los Angeles County Department of Public Health. To that end, everyone will be required to wear a mask inside and outside the Los Angeles Convention Center.
Additionally, everyone 12 years of age or older will be required to show proof of full vaccination at least 14 days prior or proof of a negative PCR or antigen COVID-19 test that has been administered within 72 hours of their arrival at the event. Self-administered tests and their results will not be accepted.