Here's What Happened to Cannon Hinnant, the 5-Year-Old Who Was Fatally Shot in the Head
A North Carolina man is in custody and facing first-degree murder charges this week in the fatal shooting of a 5-year-old boy. Several local media outlets reported that the boy, whom police identified as Cannon Hinnant, was shot in the head at point-blank range in Wilson, North Carolina.
Officers responded to reports of a shooting at about 5:30 p.m. Sunday, the Wilson Police Department said in a news release. After they arrived at the scene along the 5100 block of Archers Road, officers said, they found Hinnant suffering from a gunshot wound, according to the release. Officers and emergency medical services personnel tried to save Hinnant's life before he was taken to the nearby Wilson Medical Center, but he did not survive his injuries, the release said.
After the shooting, a manhunt began for a suspect, whom police identified later that night as 25-year-old Darius Sessoms. The search for Sessoms continued until Monday, when police said officers with the Wilson Police Department and the U.S. Marshals Service's Carolinas Regional Fugitive Task Force had him in custody.
Police said in a later release that officers arrested Sessoms at a home in Greensboro with help from the U.S. Marshals Service's Carolinas Violent Fugitive Task Force, Goldsboro police and the Wayne County Sheriff's Department. Sessoms was not released on bond, police said.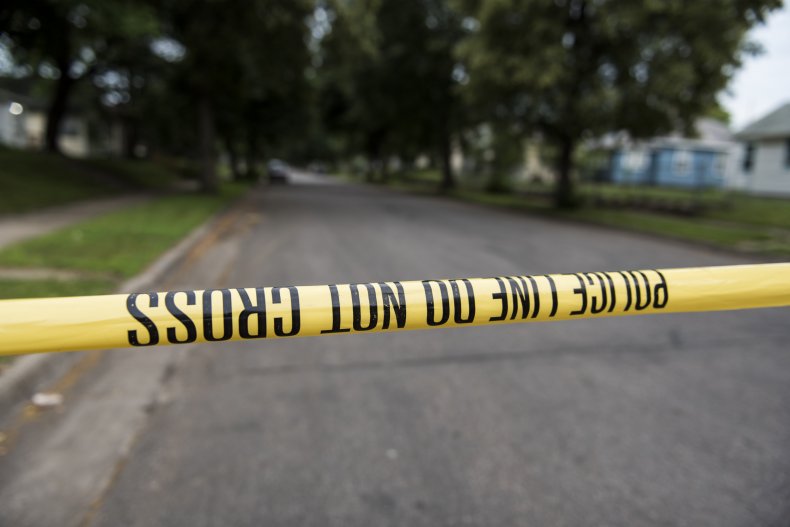 Wilson police did not say in the release if officers have identified a motive in the shooting. They asked anyone with information on the circumstances surrounding the incident to contact the Wilson Police Department or submit a tip to the local Crime Stoppers program.
The Wilson Police Department declined Newsweek's request for further comment.
Allan Wooten, an uncle of Hinnant's, told Goldsboro-based television station WNCN that Hinnant was playing outside with his siblings at the time of the shooting. One of Hinnant's mother's cousins, Rachel Pipkin, told the station that she knew Sessoms and that he has lived in the area for many years.
"We used to play together, and I never thought he'd kill someone," Pipkin told WNCN. "A mother now has to lay her son to rest at 5 years old, which she should never have to do."
Family members told the station Hinnant was scheduled to begin his first day of kindergarten this week.
A funeral is expected to take place Thursday and a candlelight vigil is scheduled on Friday, according to Charlotte-based television station WSOC-TV.
Sessoms was previously arrested multiple times, in 2015 and 2016, on federal and misdemeanor firearms and drug charges, public records from the North Carolina Department of Public Safety show.