Here's What Happened to Sonja Farak After 'How to Fix a Drug Scandal,' and Where She Is Now
Netflix's latest true-crime series, How to Fix a Drug Scandal, dives deep into a shocking Massachusetts scandal, one that started in the humble confines of an underfunded drug testing lab and ended with an entire system in question.
Sonja Farak, a chemist with a longterm mental health struggle, is the catalyst of the story, but it doesn't end with her. This is the story of Farak's drug-induced wrongdoings, and it's the story of the Massachusetts Attorney General's office apparently turning a blind eye on those wrongfully convicted because of Farak's mistakes.
How to Fix A Drug Scandal takes a one-woman issue in a crumbling police drug lab and follows the way it blew up an entire legal system.
Farak struggled with mental health throughout her life, the documentary series explains. She tried to kill herself in high school, according to Rolling Stone. She recovered, made it through college and got a job as a chemist at the Amherst Crime Lab, where she tested confiscated drugs. If Farak found a substance was a true drug, the person it was confiscated from could be convicted of a substance-related crime.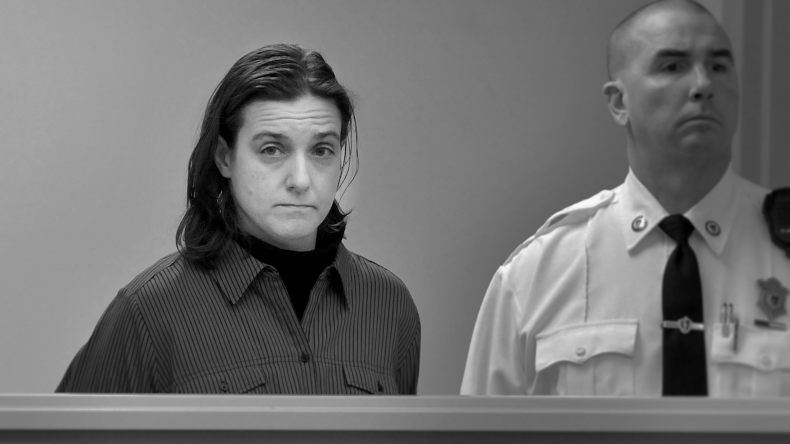 Shortly into her role at Amherst, Farak decided to try liquid methamphetamine to ease her personal struggles. In the series, it's explained that Farak loved the energy the meth gave her. With the lab's ample drug supply, she was able to sneak the drug each day from a jug that resided in the shared workspace.
Over time, Farak's drug use turned to cocaine, LSD and, eventually, crack. Her wrongdoings were exposed when unsealed cocaine and a crack pipe were found under her desk. The cocaine, found in an unsealed, completed drug-testing kit, tested negative—meaning Farak had seemingly replaced the formerly "positive" drugs with falsified substances.
Farak admitted to being on a list of drugs while working between 2004 and her 2013 arrest. This immediately provoked questions about the thousands of cases in which her findings had contributed to the imprisonment of an individual. Farak apparently still tested each case—unlike Annie Dookhan, another Massachusetts chemist who was arrested five months prior to Farak for fabricating test results. In the aftermath of Farak's arrest, it's been argued that because she was under the influence, all of the cases she tested could be considered to have been wrongfully convicted.
Because of all that, it's no surprise that Farak was sent to prison in Massachusetts. The disgraced chemist was sentenced to less than two years behind bars in 2014, following her guilty pleas for stealing cocaine from the lab. Before her sentencing, Farak failed a drug test while out on bail, according to Mass Live.
She's no longer in prison, as Farak has served her sentence. She was released in 2015, as reported by Mass Live.
Despite her status as a free woman (who has seemingly disappeared from the public eye), Farak's wrongdoings continue to make waves in the Massachusetts courts. Between Farak and Dookhan—who's also featured in How to Fix a Drug Scandal—38,000 wrongfully convicted cases have been dismissed, according to the Washington Post.