Five Questions Mueller Would Ask Trump In Russia Probe Interview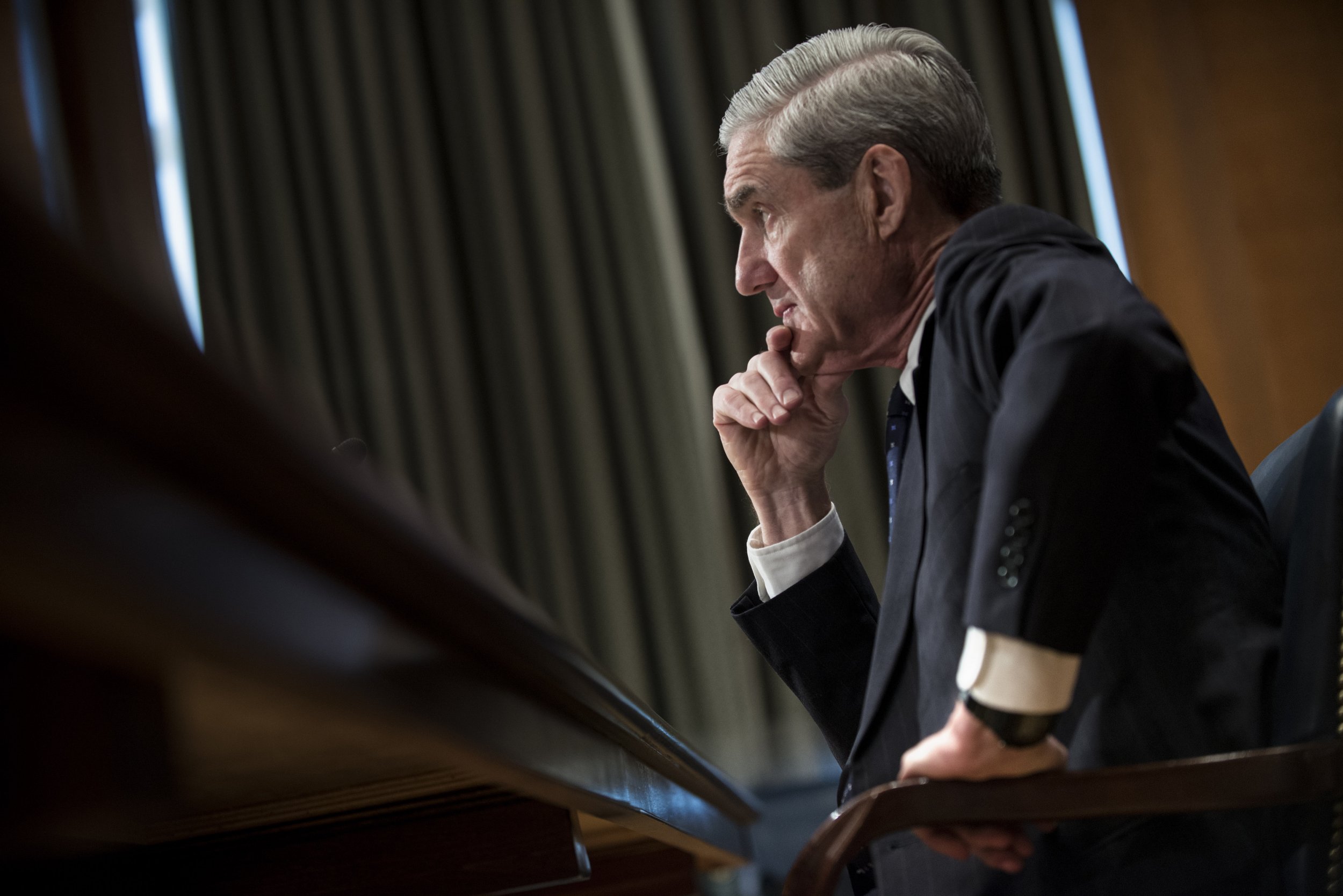 President Donald Trump reportedly may be interviewed by Special Counsel Robert Mueller as part of his investigation into the Trump campaign's contacts with Russian officials and whether the White House obstructed the Russia investigation.
Trump's lawyers will try to limit the topics that might be discussed, but here's what Mueller probably wants to know if he gets a chance to ask:
What did Trump know about his campaign's contacts with Russia?
Publicly, Trump had unequivocally denied any relationship between his campaign and Russia. In February, when asked at a press conference whether any of his staff talked to Russian officials during the campaign, Trump said, "No, nobody that I know of."
He added, "I have nothing to do with Russia. To the best of my knowledge no person that I deal with does."
Since then, court documents, show that Trump at the very least knew that one of his foreign policy aids, George Papadopoulos, had connections to Russian leader Vladimir Putin and made an offer to Trump directly to arrange a meeting.
Several campaign officials—including Trump's son and son-in-law—have admitted talking with Russian officials. Attorney General Jeff Sessions also had contact with Russian officials, something that deeply upset Trump, according to reports.
Despite the initial denials, Mueller will want to know if Trump orchestrated any of those meetings during the campaign, and if he did, what Trump wanted out of those meetings.
Did Trump try to get former FBI Director James Comey to drop his investigation of Michael Flynn?
In June, Comey said Trump appeared to want to shield his former National Security Advisor Michael Flynn from the FBI.
"I hope you can see your way clear to letting this go, to letting Flynn go," Trump told Comey, the fired director testified.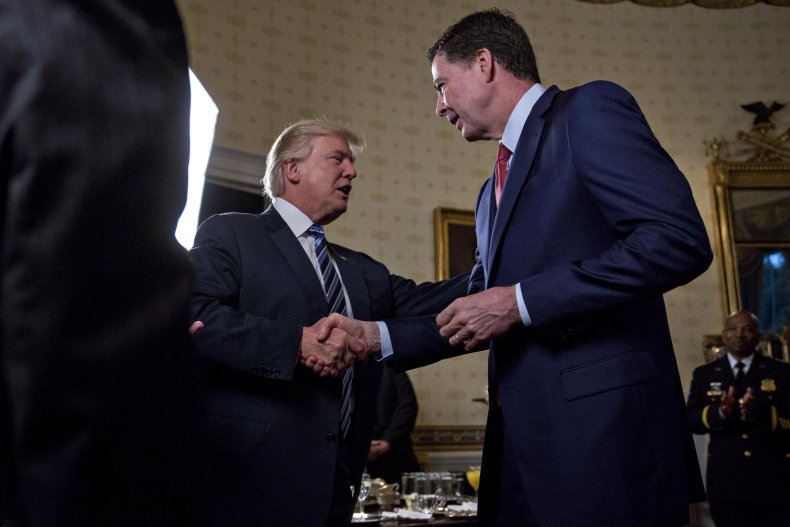 Donald Trump Jr. came to the defense of his father, saying that the line wasn't an order but rather a general wish.
"When he tells you to do something, guess what, there's no ambiguity in it," Trump Jr. said on Fox News.
Flynn was being investigated for his contact with Russian ambassador Sergey Kislyak after the election but before Trump took office, when he apparently discussed what would happen to the Obama-era sanctions against Russia. Flynn denied having discussed sanctions, and spread that message across the administration, which led former acting attorney general Sally Yates to warn the White House that the Russians might be able to blackmail Flynn.
Mueller will want to know more about Trump's intent with Comey—because the conversation, and Comey's eventual firing is related to any obstruction of justice case against Trump. Trying to end an investigation if Trump knew of wrongdoing would be a textbook example of interfering in an investigation.
Did Trump know that Flynn had lied to the FBI?
Trump seemed to confirm that he knew Flynn had lied when he fired him, tweeting in December that he "had to fire" Flynn because of those lies and lies to Vice President Mike Pence.
One of Trump's lawyers subsequently claimed that Trump had not personally drafted the tweet, and took responsibility for the detail.
It would be the first time that Trump had confirmed that he knew about the lies to the FBI, which would make his statement to Comey about dropping the investigation into Flynn more significant as he would be discussing dropping a probe on a man he knew committed a crime.
If Trump didn't know, then his statement to Comey could more easily be explained as mere interest in a friend.
Why did Trump fire Comey?
The White House initially said that Comey had been fired because of his performance tied to the FBI's flawed investigation into Hillary Clinton's private email server, with Trump accepting the recommendation of subordinates to fire Comey.
Trump directly undermined that argument in an interview with NBC News less than a week later when he said that he had been thinking about Russia when he decided to fire Comey.
Trump had the legal authority to fire Comey—unless he was doing it to impede the work of investigators. Under questioning by Mueller, Trump would be forced to address the contradictory rationales about the firings, and would either have to admit to lying on television or lying in his initial press statement.
Did Trump's team coordinate with WikiLeaks?
Trump repeatedly told crowds that he loved WikiLeaks, and his campaign helped push Democratic Party materials that the website made public, but the question of whether Trump's team worked with the website is still unknown.
Donald Trump Jr. did trade several messages with WikiLeaks through Twitter direct messages, and one of the men behind Trump's data operation did offer to work with WikiLeaks, but there is no evidence yet that there was direct coordination.
The U.S. intelligence community concluded that WikiLeaks had received the emails that it published from Russian intelligence operatives, who had hacked Democratic systems. It is unclear if WikiLeaks knew.
Any coordination could be a demonstration of working with Russian intelligence, even if it was indirectly being done through WikiLeaks.