With the first U.S. Presidential debate between President Donald Trump and Democratic presidential candidate Joe Biden set to occur on Tuesday, an average of national polls show Biden ahead of Trump by 7 percentage points.
Tuesday's debate makes the first of three presidential debates expected to take place before the November election. Generally, Biden has been ahead of Trump in national polls since becoming the presumptive Democratic presidential candidate in June. President Trump's campaign has alleged that Biden could be taking performance-enhancing drugs to improve his clarity during the debate. Biden has declined to take a pre-debate drug test.
According to an average of national polls by political site FiveThirtyEight on Tuesday, Biden had 50.2 percent of the support of Americans. Trump lagged behind with 43.2 percent.
Americans also have a more favorable view of Biden than Trump, according to an average of poll information by RealClearPolitics. While Trump has a total favorability rating of 42.1 percent, Biden is looked upon favorably by 48.4 percent of those polled. More than half of those who participated in surveys had an unfavorable view of President Trump. Although Biden was seen as unfavorable by 45.3 percent of those polled, Trump was viewed unfavorably by 54.8 percent.
Trump's nationwide favorability rating aligns with averaged polling by FiveThirtyEight which shows that 52.5 percent of those surveyed disapprove of Trump's performance as president. Fewer than half of those polled said Trump was doing a good job, as 43.7 percent gave the president a positive approval rating.
In a poll conducted by the conservative-leaning Rasmussen Reports for Whatfinger News, 47 percent of those surveyed approved of Trump's job performance while 52 percent said they disapproved.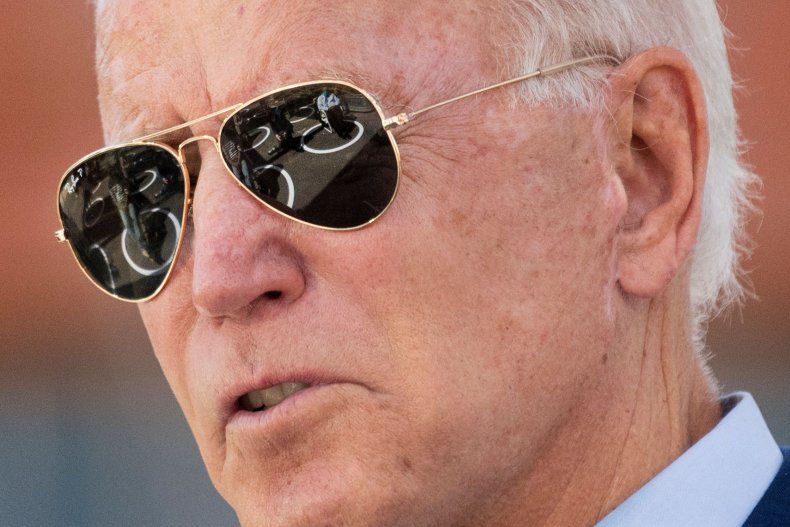 How the candidates perform in the debate may not serve to change the minds of registered voters about who they plan to vote for. Findings from a Monmouth University poll released Monday showed that 87 percent of registered voters said the debate was not likely to sway their decision about their choice for president. Only 3 percent of registered voters said the debate would be "very likely" to influence their vote.
Polls combined for national averages used a variety of methodologies and weighting. The Monmouth University poll was conducted September 24-27 within a random sample of 809 registered voters.
President Trump tweeted about Biden's drug test refusal on Monday. "Joe Biden just announced that he will not agree to a Drug Test," Trump wrote. "Gee, I wonder why?"
Biden campaign spokesperson Kate Bedingfield responded in a Sunday statement to Politico, saying that Biden "intends to deliver his debate answers in words. If the president thinks his best case is made in urine, he can have at it."
Scheduled to take place Tuesday at Western Case Reserve University in Cleveland, Ohio, the debate is expected to be moderated solely by Fox News Sunday host Chris Wallace. Topics expected to be discussed during the debate include the economy, the U.S. Supreme Court, election integrity, COVID-19 and race and violence in U.S. cities.
Newsweek reached out to the Biden campaign for comment.