Here's What the Presidential Candidates Are Doing this Lovely Spring Weekend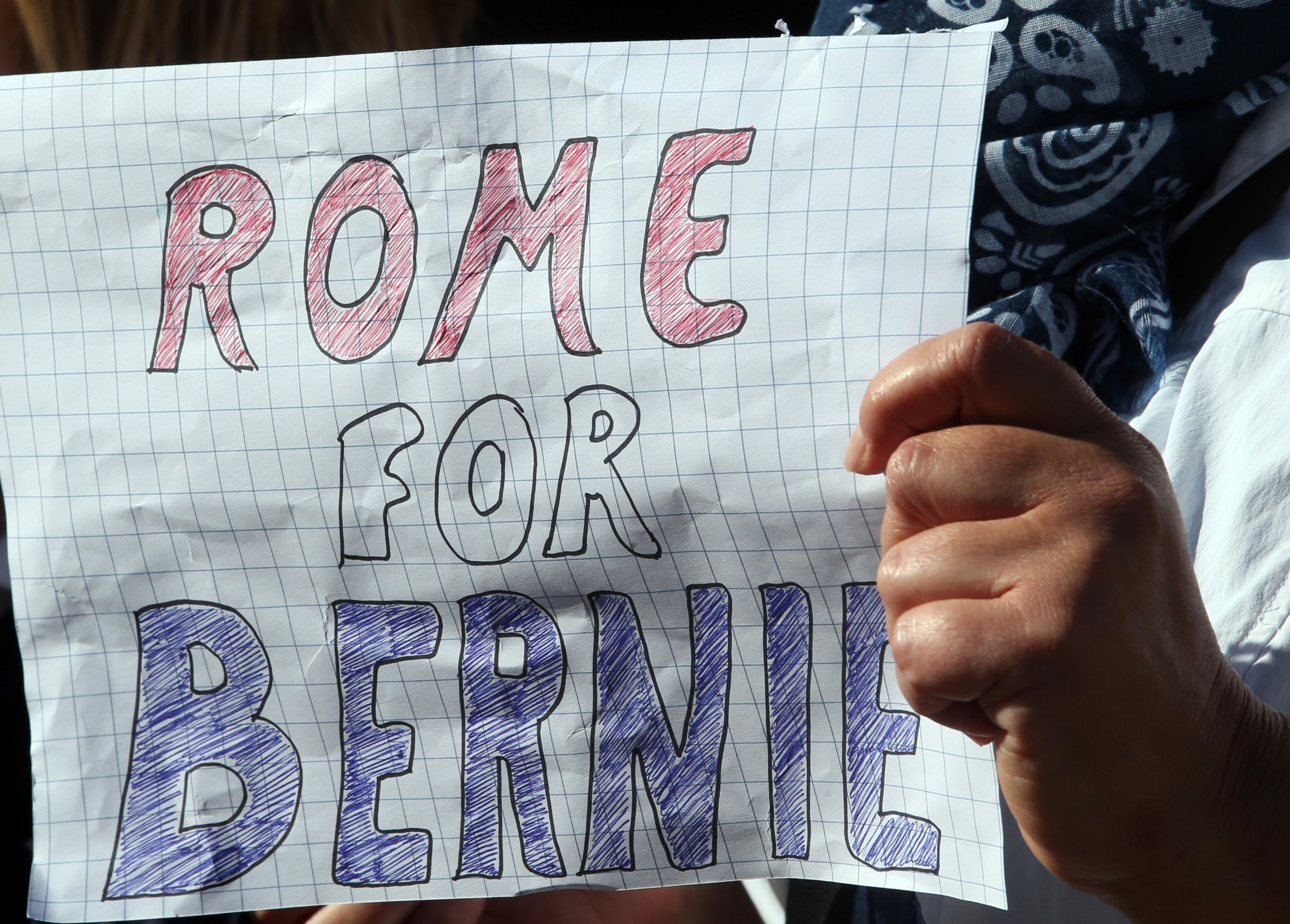 Spring has finally sprung in the northeast, and the 2016 presidential candidates are all busy making a hard sell ahead of the New York primary on Tuesday.
It appears New York may not be warm enough just yet for Hillary Clinton, who opted to stay in Los Angeles a little longer to squeeze a few extra bucks out of California. Instead, her husband President Bill Clinton made the rounds upstate in her stead, with stops in Watertown, Albany, Syracuse and Binghamton. Hillary Clinton will appear at the The Great Hall at Snug Harbor Cultural Center and Botanical Garden on Staten Island Sunday, with doors opening at 3 p.m. and the rally from 5 to 7 p.m.
Meanwhile, Bernie Sanders actually fled the country, and instead flew to the Vatican for a conference and to see his new bestie Pope Francis, in a meeting described as a display of "good manners," according to the leader of the Catholic Church. Sanders was last seen on a plane headed back to New York, with a rally planned at 3 p.m. Sunday in Prospect Park.
On Saturday, Ted Cruz was in Casper, Wyoming, for the GOP convention, and is expected to win the primary there. He hasn't been seen in New York since earlier this week, when his Bronx rally was a massive fail. Maybe it's because New Yorkers have zero tolerance for waging a war on sex toys.
Is John Kasich taking the weekend off to enjoy the nice weather or for offending a few college coeds? He hasn't been seen since Friday's town hall meetings in upstate New York. On Friday, in Watertown, Kasich came under fire when he said the best way for women in college to avoid sexual assault is to skip parties where there's a lot of alcohol. His next scheduled event is another Town Hall meeting, this time in Syracuse.
Donald Trump finished up appearances at two upstate events. In Syracuse, he spoke to crowd of more than 5,000 supporters, where he gave a speech that focused on lagging employment opportunities upstate. Staten Island residents are anticipating his Sunday morning arrival, presumably not by ferry. But then again, who knows? Brunch is rarely a low-stress affair in New York City.
Here's What the Presidential Candidates Are Doing this Lovely Spring Weekend | U.S.